Nidhi Sarda
Marketing Lead at Udaan
Diving Deep Into Content Marketing With Nidhi Sarda
How customers and competitors communicate with your brand can make or break your business. Since startups and small businesses can't change the market structure, you have to assess how it impacts your organization, determine the negative things, and alter your company's strategy to the market to mitigate them. When you streamline your organization to leverage the market structure, you can reduce inefficiencies and improve profitability.
In an insightful conversation with Madhusha Bhati, Senior Account Executive - India at Pepper Content, Nidhi Sarda, Marketing Lead at Udaan, talks about her content marketing journey and what it takes to create engaging and structured content for the digital world.
1. Please tell us about your journey so far in content marketing.
I began my career as a software engineer, which is what I have been known for since my school days. However, I felt something was missing and began reflecting on my true interests. I remember my active involvement in event management and organizing during my engineering days, which made me realize that I had a strong interest in marketing and a knack for understanding people.
I was an avid reader of Indra Nooyi's posts, which I found very insightful. She delved into various elements, and as a leader, her constant focus was on the consumer. This made me realize that my true passion lay in marketing.
Despite having no professional background or education in marketing, I decided to make a vertical and horizontal switch and started interviewing for marketing roles. During an interview for an account manager position in the advertising world, I convinced the interviewer that I had the necessary skills and knowledge. Since then, my career in marketing has taken off, and I've learned so much about the industry.
One of my most significant achievements was a tourism campaign that started with a budget of $10,000 and grew to 72 times that over a couple of months, spanning multiple countries. This experience reinforced my belief that marketing could have a powerful impact.
I eventually decided to pursue formal education in marketing and attended ISB, where I was elected as a VP of Marketing in the club and learned from various visitors, alums, professors, and colleagues. I discovered that putting structure into things is a significant takeaway in marketing, which many marketers often lack.
Throughout my career, I've created, scaled, and worked with national and international brands across different industries. Currently, I serve as the marketing lead for Udaan and have gained exposure to a broad range of categories. Overall, it has been a fantastic journey.
2. How has content marketing changed over the years? How is it going to shape up in the coming years?
Indeed, marketing is a constantly evolving field where the basics remain unchanged, namely the importance of understanding consumer insights. However, with the changing consumer behavior and the plethora of content available, marketers must adapt and utilize different tools and strategies to reach their target audience.
Search engine optimization (SEO) is crucial in reaching the right audience and doing so with minimal spending. Without proper SEO, a marketing campaign may burn through its budget without reaching its intended audience. Additionally, emerging technologies such as augmented reality (AR) and virtual reality (VR) are yet to be fully adapted, but they will play a pivotal role in the near future, as some brands have already started launching products through these mediums.
Data is also essential for marketers, but it can lead to analysis roadblocks and the challenge of attributing the correct channel to a campaign. Therefore, marketers must understand which data to use and how to attribute it correctly to make informed decisions about their marketing strategies.
3. What are your views on ChatGPT and other similar platforms and technologies as a marketer?
I believe that AI and chatGPT are transforming how we approach problem-solving, much like how calculators revolutionized math for mathematicians and Excel for consultants. For content writers, Grammarly and Word became indispensable tools. AI is now an essential tool that we should neither fear nor be overly dependent on – instead, we should focus on using it correctly and at the right time to differentiate ourselves and our brand.
AI can help personalize and customize the content, break down complex data into consumable insights, and save time on fundamental analysis. However, the challenge is converting those insights into actionable strategies or creating compelling content that resonates with our audience. ChatGPT, for example, can throw 500 answers to a single question, but choosing the right one or knowing when none of the answers is suitable is critical. This requires a strong foundation in understanding your audience and using AI tools appropriately.
In conclusion, I'd say AI is a powerful tool that can significantly enhance our capabilities, but we must use it wisely and with a sound understanding of our audience. If you don't have an in-depth knowledge of AI-based language tools, you should not use them.
Using AI tools correctly can help us stand out from the crowd and achieve our goals, but misusing them can have the opposite effect, thereby breaking a brand.
4. Have you leveraged AI tools like ChatGPT in your content marketing efforts?
I can't provide specific references regarding the tools we use, but I can share that we utilize in-house tools and optimize based on fundamental principles.
Essentially, we aim to increase our availability and searchability, which is a widely used and effective practice.
5. What, according to you, makes a great marketing mix? How do you make up for a great piece of content?
To create a successful content marketing campaign, I suggest breaking it down into four parts: create, engage, understand, and tweak.
During the creation stage, you must understand your audience and how you want to be positioned to them. This means understanding what you mean to them and what you want to be meant to them. Creating content that matches the difference between the two requires understanding the brand persona and archetype. While many tools are available for content creation, it's important to customize your approach and not simply copy and paste from AI-generated content.
The engagement stage involves figuring out which platforms are suitable for your audience. While your audience may be present everywhere, reaching out to them through the proper channels is important. The brand archetype plays a crucial role here, and tools like Mailchimp, Google Ads, and social media can help create and post content. It's also important to use language your audience understands and avoid clickbait tactics. I have heard people get a million views on their videos by using clickbait, but that won't generate any sales in the end. Instead, focus on being present and aware of your audience without becoming a nuisance.
The third stage is the understanding stage, which involves analyzing data to determine what is working and what isn't. This is often ignored but is essential for ensuring the success of your campaign. It's important to track your content's impact and determine whether it has led to positive sentiment. Creating a proper A/B testing environment can be difficult, but fundamental analysis and tracking can be done on your website and other digital channels.
Finally, during the tweaking stage, adjust your campaign based on what you have learned. Just as a recipe needs to be adjusted to taste, your content marketing campaign should be adjusted based on the results of your analysis.
By following these four steps – create, engage, understand, and tweak – you can create a successful content marketing campaign that effectively engages your audience and drives positive sentiment.
6. As a marketer, how do you determine what works best for your audience?
To achieve virality with your audience, it is crucial to understand your audience and tailor your content accordingly. Consider the tone and content that best represents your brand, almost like a human entering a party. What clothes would this person wear, what topics would they discuss, and how would they interact with others? By answering these questions, you can define the theme of your brand's content.
It's important to note that not every viral trend is appropriate for every brand. However, if an event is relevant to your brand and audience, it may be worth creating viral content. When creating this content, use the right tone and messaging your audience is comfortable with.
By understanding your brand's persona and archetype and being mindful of your audience's sentiment, you can create viral content that is both effective and responsible.
For example, if your brand is known for being serious and professional, it may not be appropriate to use a neon glitter theme or make personal, sadistic comments. If, say, a brand like Tata enters that party wearing a vibrant and glittery attire, you may not want to go ahead, despite Tata being one of the most popular and profitable brands in the country.
One filter that every marketer should have in their pocket is the sentiment of the consumer. It's important not to hurt the sentiments of your audience or any community in an attempt to go viral. We have a big platform and the capability to make a loud announcement, so let's use it positively.
7. What's an exciting campaign you've worked on recently?
Once, I embarked on a particularly challenging marketing campaign for an adventure park in a different geography. Although the park's website received high traffic, the conversion rates could have been higher, with even in-person ticket sales proving lackluster. As a result, the executives were perplexed about the disconnect between the visitors' engagement and their purchasing behavior.
To determine what was happening, I conducted a deep dive into the park's data and discovered that most website visitors were gamers from other countries. This insight was crucial, allowing us to create specific messages for that group and tailor the park's marketing strategy accordingly.
To do so, we identified various ways to reach this specific audience, including using advertising agencies and pixel-based profiling techniques to create custom personas of the ideal customer. We also leveraged AI technology that enabled us to send targeted messages to people crossing specific postal codes, making the most of their time and location.
Further analysis showed that the gamers engaging with the park were mainly adults interested in adventure activities. Armed with this information, we crafted messaging that appealed to this demographic and emphasized the unique experience that the park could offer. We also ensured that the park's name and other branding elements had no negative connotations or meanings in the local languages, which could turn off potential customers.
Our efforts paid off, as the park's sales immediately skyrocketed, and the owners were thrilled with the results. The campaign was an excellent reminder that sometimes, the basic elements could make or break a marketing strategy, from branding to messaging and targeting the right audience.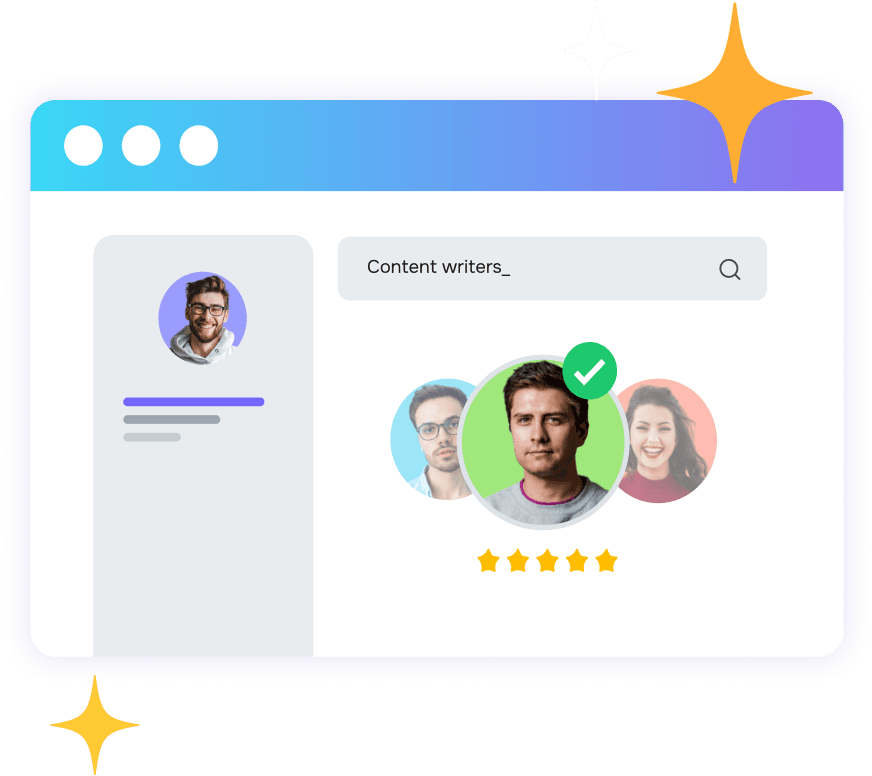 Get started with Pepper's Content Marketing Platform.
Designed for winning teams.