Cracking the SEO Code: Discussion with Goodworker SEO Head, Neha Upadhyay
In today's fast digital world, Search Engine Optimization (SEO) is very important for business success. More companies see the big value of improving their online image. So, learning from skilled SEO experts becomes key. We talked with Neha Upadhyay, a top SEO leader with over 12 years of experience. Now, Neha leads the SEO team at Good Worker. She has also worked with famous brands like Saltside and RedBus.
Our chat with Neha is a must-read for anyone wanting to learn about SEO. Let's dive in.
1. Can you give us a quick introduction to your background and journey in SEO?
I am the SEO Head for Goodworker. I have been working in the SEO domain for the last 12 years. I have worked with brands like Quikr, Saltside, and Redbus, and am currently heading SEO at Goodworker. I had very humble beginnings. I come from a small town in Orissa, and my parents were both working. My first job in SEO was in 2010, through a campus placement at a small company in Bhubaneswar. We were hired for various roles, but they aligned all of us with SEO. Back then, we didn't even know what it stood for. My journey began there, and it's been a great experience ever since.
2. How has SEO changed since you started in 2010?
SEO has changed drastically and evolved significantly since 2010. Back then, I didn't know that my role could go to the extent of working with big brands like Amazon, Flipkart, and Zomato. The work we used to do back then was operational, like backlinking and blog commenting. Today, SEO is more technical, and we have to work with cross-functional teams like product, tech, and content to ensure its success. It's about the overall experience, not just bits and pieces.
3. Earlier, SEO was all about the number of blogs that you write, and keyword stuffing. How has the approach to SEO changed over time, and where is it now?
In the past, SEO was more about quantity over quality, with practices like keyword stuffing. Now, SEO is more focused on quality. Google prioritizes relevance and niche domains when evaluating off-page links. Businesses have also matured in understanding the potential of SEO, and SEO professionals can now bring more value to the table by targeting the right keywords and bringing in relevant traffic. I was fortunate to work with leaders who saw this and gave me clear guidelines on what they expected from our SEO efforts. They asked me to prioritize high-intent traffic over any kind of free traffic. It does take time but once you scale up your SEO, you can divert funds to other parts of your business.
4. SEO is one field that is being disrupted by tech like GPT very quickly. How do you envision AI writing affecting the future landscape of SEO?
Initially, we did see it as a threat. But honestly, if you were to ask me today, I don't think AI can automate everything. While AI and NLP have advanced, Google is still able to differentiate between content written by humans and mass-produced content. Customization and human-written content will continue to be prioritized by Google, ensuring that quality content remains the key to success in SEO. We have to be very cautious about merely spinning stuff and rehashing old content. No matter your domain or industry, customized content is definitely the way forward.
No matter which domain you are working with, no matter which industry, your customized content, I think, is the key today.
5. People track multiple metrics in SEO like bounce rate, time spent on the page, etc. What is your favorite metric to measure in terms of SEO performance?
My favorite metric is conversion, whether it's signups, lead captures, or transactions. By analyzing how users behave after landing on a page, we can identify potential issues and work with different teams to improve the page's performance. You can analyze issues like above-the-fold content not being attractive enough or wrong CTA placement and optimize for that. So for me, those are the signals I rely on. We keep experimenting, if something works, we double down on it. If not, we go back to the whiteboard and try something else.
Customization and human-written content will continue to be prioritized by Google, ensuring that quality content remains the key to success in SEO.
6. What advice do you have for people starting in SEO, and what future predictions do you have for the field?
SEO is an exciting domain for those who like to experiment and work with digital and social platforms. Today, SEO is interlinked with a lot of things. Your brand and social signals also affect SEO. In the future, SEO will become more integrated with product development and technology, and companies will understand the importance of incorporating SEO from the very beginning instead of a few years down the line. As for algorithm changes, Google will continue to prioritize high-quality content, refining the way it displays information in various search results features. Examples include Knowledge Panel, Rich Snippets, and other content-heavy additions. Ultimately, good content is what will add value to your business and improve your SEO rankings.
In terms of algorithm, Google is always craving good quality content.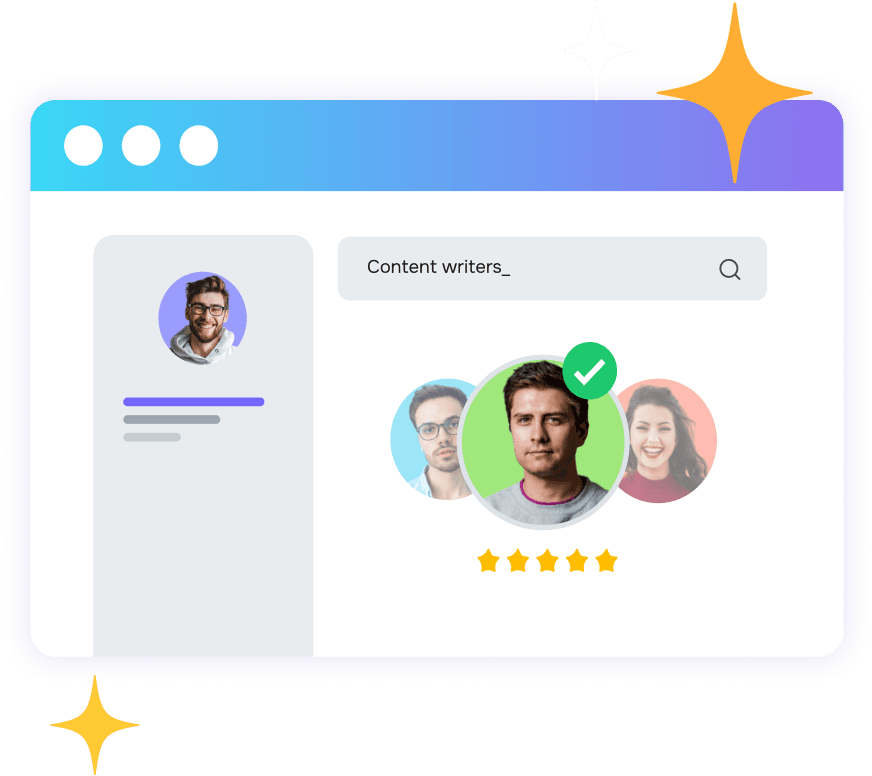 Get started with Pepper's Content Marketing Platform.
Designed for winning teams.