Neel Jadhav
Vice President, and Head of Marketing at Katonic.ai
Neel Jadhav On Marketing And Content's Importance
When it comes to marketing content, you must create content that delivers value to the audience. By doing so, you can establish trust, build relationships, and ultimately drive sales. Content can take many forms, including blog posts, videos, infographics, and social media updates. By creating high-quality content that adds value to the audience, businesses can establish trust and credibility, ultimately leading to increased sales and revenue.
Neel Jadhav, Vice President, and Head of Marketing at Katonic.ai possess over a decade of experience in FMCD, Aviation, and Travel. In this blog, he talks to Aanchal Khosla, Senior Program Manager (Marketing) at Pepper Content, about his perspective on the importance of content marketing. He says:
Content marketing plays a pivotal role in any marketing strategy.
1. Can you please tell us about your journey?
Throughout my career, I've had the privilege of experiencing a wide range of challenges and opportunities. I completed an engineering degree but soon realized that it was not my true calling. After pursuing an MBA, I was recruited by Godrej through campus placements and joined their consumer business and durables team before being selected for the Strategy Marketing Group (SMG). Working with seasoned leaders taught me a lot and gave me hands-on experience with sizable budgets and research projects.
Later, I worked in aviation marketing with Jet Airways and then VFS Global before joining Akasa Air, a startup that was yet to receive funding. I helped build everything from branding to designing and experienced the surreal moment of seeing our plane taxing at the Delhi airport. I'm now working with an Australian startup called Katonic AI as the lead marketing head, and I'm passionate about creating out-of-the-box solutions and making the most of every opportunity.
Throughout my journey, I've worked with diverse teams and consulted with people from different backgrounds to learn and gain expertise. Exposure to international marketing has been invaluable, and I'm always eager to learn and improve my skills. My journey has been eventful and enriching, and I live for opportunities to create out-of-the-box.
You don't have the liberty to dwell on the past mistakes
2. What are some key insights for creating a marketing strategy for a business?
I have realized that the products we are attempting to sell and our target audience in India is quite limited. So, I must understand that when I am targeting an audience, I am essentially speaking to a very specific person with specific needs and pain points. Each different type of person has their own specific needs and pain points, which requires tailored communication from my end.
To successfully engage with potential customers, it is essential to focus on their pain points rather than on generic engagement. I understand that to win a potential customer, I must be well-prepared with information and solutions to their problems before initiating a conversation. It is not enough to merely inform them about what our product does, I must highlight how our product can solve their particular problem and provide them with a solution.
To effectively sell a mass product, both digital and offline marketing initiatives are critical to deepening the bond between consumers and the brand, while also delivering business results.
3. Where do you feel content lies in the whole marketing framework?
In my experience, I strongly believe that content is the most critical component of any marketing strategy. It is a tool that allows me to connect directly with my target audience and convey my brand's message effectively. However, creating content that resonates with consumers and establishes a connection with them is not an easy task.
Messaging and speaking to the right audience is super important in marketing
In the current market scenario, there is an abundance of content available, but finding the perfect content that speaks to the consumer's needs and requirements is the real challenge. While AI-generated content has become prevalent, it often lacks context and cannot replicate the precision of human-written content. Hence, I firmly believe that relying solely on AI-generated content for a basic strategy can be a major setback.
To create a compelling marketing strategy, I must ensure that my content is accurate, and reliable, and effectively communicates my brand's message to my target audience. High-quality content has the power to establish a strong emotional connection with consumers and foster brand loyalty. Therefore, in my opinion, creating high-quality content should be a top priority for any successful marketing strategy.
4. What advice would you give to newcomers on leveraging AI for their strategies?
People will soon realize that content needs human intervention to create content that speaks directly to the consumer
AI can never fully replace the role of a human in marketing. Just like airplanes have autopilots, but we still need pilots, AI should be viewed as an assistant to help us perform mundane tasks and generate general ideas. However, AI-generated content lacks context and can appear generic. Hence, it cannot compete with human-generated content that is contextualized with the brand value.
You must be afraid of the people and brands who are familiar with ChatGPT and other AI tools. As a newcomer in the marketing industry, you must leverage AI where it is most effective. It will work as an assistant while simplifying mundane tasks for you. It can give you ideas to grow your business organically.
AI can help perform large calculations, mathematics, and automating tasks. It can give you results that are impossible to calculate manually. However, it is crucial to remember that AI is not a substitute for human creativity and context.
It is important to understand that ignoring the potential benefits of AI can put you at a disadvantage. That's because your competitors who are already using the tool will grow their business with different strategies.
Using AI is as easy as working with Gmail. It has Natural Language Processing that combines computational linguistics, ML, and deep learning models. You can have a chat with it and soon it will become a voice-based system. However, people using ChatGPT must understand its importance and what it is best suited for.
But AI can give a generic answer. So, it's still not on the path to compete with human intelligence. It cannot contextualize your brand's value proposition. This is where a human's intervention and creativity become important. So, use it like an assistant now.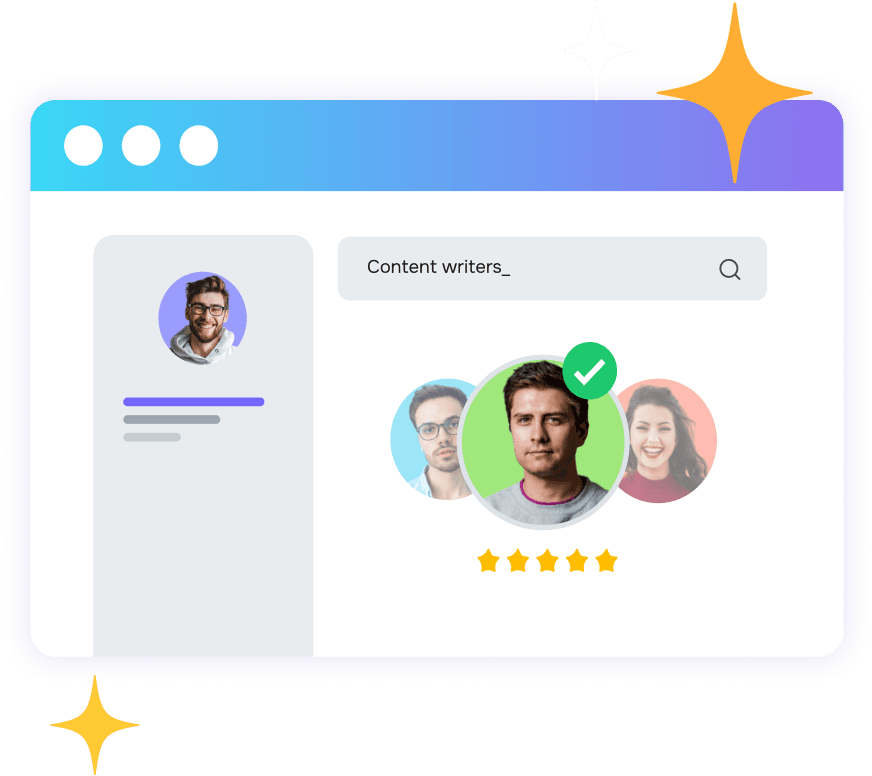 Get started with Pepper's Content Marketing Platform.
Designed for winning teams.