Decoding Content Management Workflows With Mike Goldberg
Content management is more than just about brainstorming, writing, and promoting. Various teams are involved in this process and various tools are required to ensure a smooth workflow from start to finish.
Mike Goldberg, Content Marketing Director at Freshworks, talks to Aditi Ramnath, Director, US Business Development at Pepper Content about content management, the hurdles, and his views on the current AI revolution.
Here are some excerpts.
1.
Tell us about your background and journey in content marketing.
I started my career as a writer. I studied journalism and aspired to write a book. But I soon realized I wasn't going to make a living as a journalist in New York City. So I got into marketing, without knowing much about it. The person who hired me, and continues to be a mentor, taught me everything I know. He told me he would teach me everything, except how to be a writer. This was very foundational because writing is crucial to storytelling. I worked my way up through several startups in the ad tech space and was a marketing generalist, doing everything from PR and comms to sales enablement.
But I was building stories. I like to say I've been doing content marketing before it became a buzzword because we used these stories to attract our audience. In 2015, I got into my first content marketing role, where I built the global content marketing strategy for Dundon Bradstreet. And I knew, from then, that it is what I love to do - focus on content creation, strategy, and production while leaving PR, sales enablement, and communication with other people.
2. What are the top metrics that you track?
Tracking metrics is the biggest challenge. Of course, we look at clicks, the time spent on an article, and how many people are downloading some gated assets. But what I'm still hoping to find is a great content marketing attribution model to know if our blogs drive a prospect to become a customer. I'd like to go deeper into really knowing what's pushing the needle. How does our content influence various parts of the buyer's journey?
3. Various companies go in with a certain strategy and then a third party suggests taking a completely counterintuitive approach. Is that something you've faced before?
Absolutely. Every content strategy will involve various teams. Early on, when content marketing was still new in 2015, I would face this constantly. We'd create blogs and then the product or salespeople would comment that we were not talking about the product in the right manner. And I would have to point out and say that we were not talking about the product at all.
4. What do you lean towards - working with in-house teams or freelancers?
I always prefer to work with in-house teams. If you have the luxury of an in-house team, it has a lot of benefits including the fact that they understand your voice, tone, the partners that we need to collaborate with, and much more. It makes creation much easier. On the other hand, there's a lot of back and forth with freelancers. You can get a superb writer, but if they don't ultimately grasp your tone or mission statement, it becomes challenging.
5. What are the biggest challenges you face when getting a piece of content ready?
I think that would be setting up the perfect content marketing workflow from ideation to creation, to production and promotion. All of this has to come together like an orchestra, especially because there are so many people involved.
Whether it's writing the content, designing it, or even promoting it; promotion is crucial because you could write the greatest piece of content ever, but if no one reads it, you know it's not doing its job.
6.
Content marketing is a multi-team process that has to function in symmetry, how do you achieve that?
Sometimes it's a challenge. I try and use the right project management tool or system to make sure everyone is aware of what's coming, why we're doing this, and what the goal is. And then I tag the right people through the journey from creation to proofing to when it goes to design. Involving everyone, ensuring they understand deadlines and workflows and are aware of where things are in the creation process has helped immensely, versus throwing something on the table at the last minute saying, oh, now it's ready for you.
7. Pretty much everyone I've spoken to has mentioned project management as the first hurdle to cross. Do you think these tools you use are perfect for content marketing? Also, what's your view on AI?
Several great project management tools are good for certain tasks and organizations. But content is a different beast, and some traditional project management tools just don't work to capture the workflows. There has to be a way to make sure that there's a flow between reviewing and draft ideation. An ideal content management tool needs better collaboration options.
When it comes to AI, I am still pretty distrustful of it. I find it hard to believe that AI will replace a human writer ever. While I am aware that things like ChatGPT can write like us, I am still skeptical about its ability to write alone.
Having said that, I think there's a lot of value in AI to help guide topic ideas and ideation, to be able to pull relevant content from the web to understand behaviors and personas and help guide writing. But it lacks an emotional tone and human connection.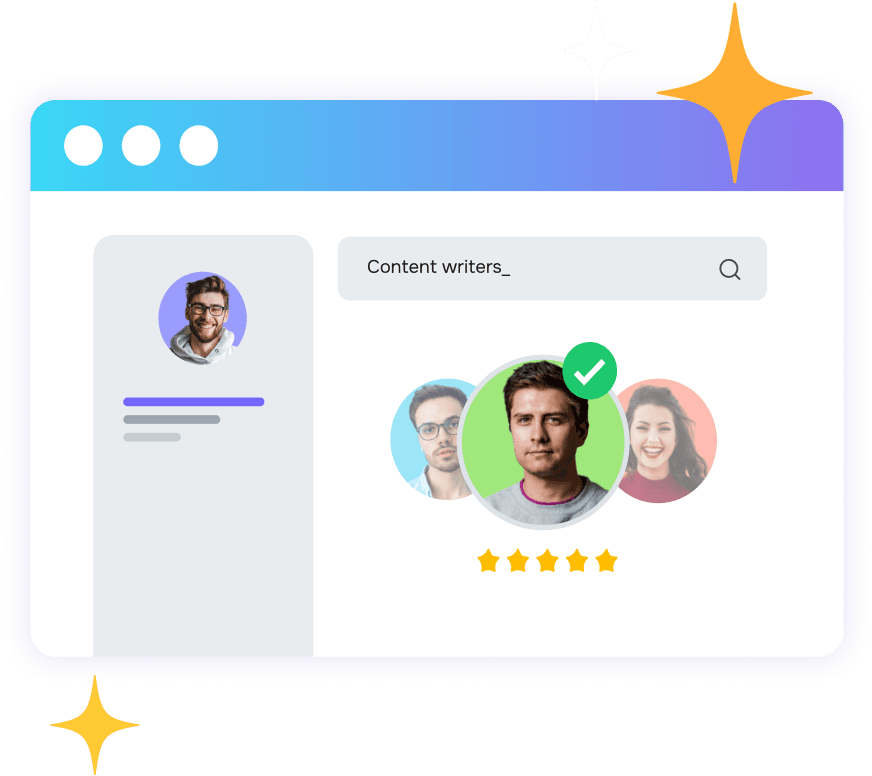 Get started with Pepper's Content Marketing Platform.
Designed for winning teams.