Michael Bell on Building a Narrative to Drive Content Success
Businesses can use stories to connect with potential customers and clients. Stories allow them to see your business in a new light. They can see how your business affects people's lives and how you are making a difference in the world.
In conversation with Anirudh Singla, Founder & CEO of Pepper Content, Michael Bell, Chief Marketing Officer at MailMyStatements, talks about how storytelling can drive content success.
Here are some excerpts.
1. We would love to get a quick sense of your journey in content marketing so far.
I consider myself a storyteller and a strategist. When I was growing up, I always liked to repeat the commercials to my family and they used to call me the walking, talking commercial man.
I have a background in sales, which made me realize that if you have a good story that people can relate to, then the chances of successfully closing a deal increase by ten. Later, I started learning about content marketing. Joe Pulizzi is one of my heroes. I started absorbing content and stories, and as I started understanding the style of storytelling, I became passionate about it.
2. When you talk about content marketing, what's the most exciting part of your job?
The exciting part about content marketing is talking to people when leads come in and asking them how they heard about us, using and understanding complex marketing automation, and decoding how people follow our story.
Another thing that I love about content marketing is that I'm in charge of the journey, and if I'm doing a good job, then I am offering solutions to people or helping them understand a problem. Whether they end up choosing somebody else or trying and find a solution themselves, it doesn't matter to me because I've already planted the seed with the story.
3. How have you seen content marketing evolve over the last 10-20 years?
The more I've grown in content marketing, the more I realize that it has been around since we were cavemen. It is just that then, they drew on the sides of their caves to tell a story. Traditional marketing has always been "me" marketing.
Storytelling is where content marketing has evolved. We tell you a story about a subject, refer to your opinion, and then offer other people's opinions as well. That leads to the user making a decision. By doing that, you're always qualifying and building trust.
4. With respect to content marketing today, how big is your team?
Content marketing is a commitment as far as your yearly spending goes. It's also a commitment to the people who are doing different things to make your messaging consistent. Internally, we have four people (including myself) who make things work. We're very efficient because we use marketing tech within what we're doing. We also use third parties.
5. What do you think about the debate between content quantity versus quality?
Quality is everything. Quantity means nothing without quality. When it comes to writing, I look for somebody who has excellent knowledge of the English language. It's the quality of the writing that matters, and everything else, including the visuals, falls behind that as they are there to back up the story.
Content marketers need to have in-depth knowledge of a lot of different marketing fields such as video, understanding messaging, script writing, social media, building an online presence, and resonating with the audience. They must also have a good understanding of SEO because it goes a long way when driving traffic. They always need to comprehend the strategy in multiple areas because content marketing consists of eight to ten different marketing disciplines.
6. What do you think about building a collaborative space between existing team members and third parties or outsourcing?
It depends on the campaign or what you're trying to do. In content marketing, I've always looked for somebody who knows how to communicate their message both verbally and with the written word. But sometimes as marketers, we don't know everything about a product or a service so we have to bring somebody from the outside that knows more about you and that can make a difference as well.
7. What would you describe as the secret sauce that drives content marketing for you?
Less is more. With websites, you want a little content, but you don't need to answer every question. With content marketing, we're going to build the narrative around our blogs so when people want an answer of a higher level, that's where they'll go and learn. A website is a great place. Content is great, but it may not answer a particular question that a user is looking for. But with blogs, you can go into greater detail and narrative.
If you're doing a great job with quality, it's going to answer multiple questions and help the user learn about who you are and what services or products you're offering.
8. What are the problem statements any content marketing team today faces from a technology standpoint?
The main problem is scaling content effectively and on a timely basis.
Scaling content and teams requires a lot of supervision and understanding. It is imperative to get everybody on the same page and take a piece of content and disseminate the messaging in different ways. Content marketing is similar to a symphony. There are different pieces within a symphony. You're always managing at scale, trying to increase reach, elaborating on your message, letting people know about your story, and sharing other success stories from your product or service.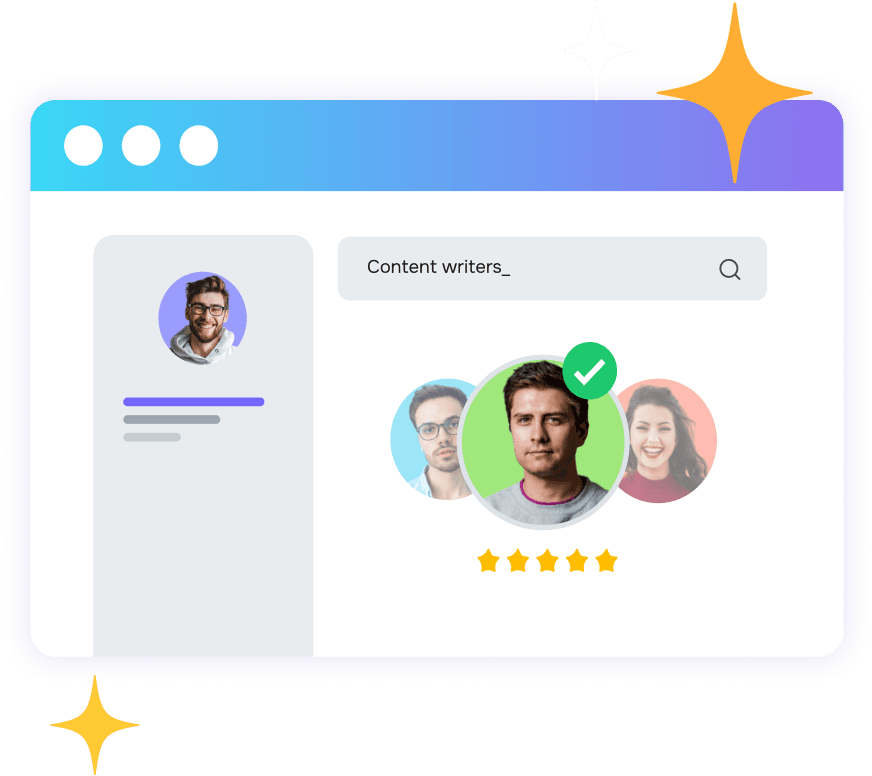 Get started with Pepper's Content Marketing Platform.
Designed for winning teams.