Mehul Raja on Driving ROAS Through Content Marketing
Content marketing has become a critical component of digital marketing in today's digital space. It involves creating and sharing valuable, relevant, and consistent content to attract and retain a specific audience. With the rise of social media and search engines, consumers have become increasingly sophisticated in their search for information, making it essential for businesses to create content that engages and educates their target audience.
In today's competitive digital landscape, businesses can use content marketing to differentiate themselves and establish thought leadership in their industry. Let us dive deeper into it with Mehul Raja, CMO at Imarticus Learning.
1. Please introduce yourself
I have been in the marketing space for almost 20 years now. I have been associated with companies like ICICI Bank, Citibank, Prudential, and Tata Teleservices where we launched the brand Tata Photon and built it up to a 200 crore brand. Post that, I worked with MTS where we launched their dongle in India. I've also built multiple award-winning brands and won awards. A few of my campaigns received Asia-level awards as well. Then I had to try something different and tried my hands at entrepreneurship, launching my firm which was a marketing consultancy. After some time, one of my mentors called me to the Times of India to launch one of their education divisions which is at a 300 cr level. I have already been associated with launching products and building them to a sustainable level. At Imarticus as well we are working to launch different products through a new business line.
2. How did you take the leap of faith into joining Imarticus, when you've worked with leading brands like Tata, MTS, and so on?
There are pros and cons for both types of organizations. Established organizations have their own set of ideas and you have to build on that. So, you need to indulge in a lot of learning. At the start of a career, it is good to understand the processes which eventually will help you build a brand. I started building brands when I was at Tata Teleservices where we worked on Tata Photon. The reason why I joined a comparatively smaller entity like Imarticus is that you have the opportunity to do a lot more. You have the freedom to make as many mistakes as possible and be very innovative about what you're doing. When you already understand the process, setting it up yourself, making a smaller brand successful, and building it to a competitive level, give you more happiness. That's what I chose.
3. What has the thought process been like when moving from a structured organization to something where scavenging is involved?
An established brand has given me a 100 crore budget to launch a brand. In that case, generating ROI through every small aspect becomes less important. But, using the money to build my money through a larger canvas becomes easier. When we move to comparatively smaller brands, my budget is 1/10th. So, in this case, I want to bank on every penny that is spent. The mindset changes from innovation spread across a canvas of awareness and not thinking about money to ROAS (Returns on Ads Spent). I will not be able to measure it but I should be able to think of it. This gives the strength of doing limited stuff on a budget. It fosters creativity as you get to do things by yourself.
4. How does content play a part in bridging the gap to prevent problems?
I have been handling teams for 12 years. The content was never a part of my team in 2008. When I launched the Times of India education division in 2016 we had a 24-member team but only 2 content guys. Today we have a 32-member team and 8 of them work in content. The age-old saying "Content is the king" got into organization ethos in today's time. If you are strong in your content, you are likely to get a much better ROAS. Today, a lot of business spending and growth is dependent upon content. In the digital space, organic reach is important where 20% is tech but 80% is content.
5. How do you shield your brand against the negative reputation of the industry created by other leaders?
Since day 1, we have been focused on providing truth to our customers who are backed by required numbers. For any organization going through this, they must build a strong, and approachable ORM. Some of these brands work on avoiding these negative comments. But, the best approach would be to keep giving the audience what they want. The organizations must communicate in the right way that the customer wants to hear. All the negativity will eventually go down.
You have to spell out what the consumer wants to hear. That's where the strength of content marketing comes in.
6. A lot of new-age brand founders have followers more than their company pages. What do you think of it?
It has become a trend because, in the past 3 years, the Indian startup ecosystem has gone from 2800 startups to 58000 startups. They started doing it because they have to be in the network. One started doing it and others started following. Personally, I believe that a brand can never be overshadowed by its founder. So, focus on age-old marketing to make your brand bigger. Try to be a medium to make your brand bigger.
A brand can never be overshadowed by its founder unless you're a Narayan Murthy or Ratan Tata.
7. What is the data structure of your marketing team? How important is data to you?
If you're in the offline marketing sector, you will always be in the guess-estimates sector in terms of analysis. Some people see a spike in their traffic after an ad. That's also a guesstimate that will give you a near figure. Well, that's age-old marketing where content isn't strong. However, in today's digital space, spending 60% of your budget will make content strong. The best part is each of these content elements can be tracked for effectiveness. We were a performance-strong company from day 1. Then we became digitally strong. Now, we're digital first. Being digital first has its advantages. Whatever numbers you get online can be correlated to your spending or content.
Another challenge we face is that content has started showing up on a lot of faces. Earlier we had content in the form of web pages, blogs, articles, and so on. Today, we have it in the form of podcasts, and videos. So, a writer who is good with blogs doesn't necessarily have to be good with writing for reels. We need experts across all these fields of content and we can't have the entire team in-house. That's where companies like Pepper come into the picture and help us build different kinds of content by fitting in.
8. There are budding marketers looking forward to building something. Can you tell me what the tech stack or flow looks like for you?
I'll be talking about the digital aspect, through martech. Well, the power of digital is that you can track as much as you want right from the time a customer sees your content till the time they enter your funnel. Your funnel may include web pages, interaction in the video, and so on. Beyond that, they could have filled up their information and tried to get information from you. In all cases, you have the opportunity to track it. We have an ecosystem where we just map the first pixel of a Facebook ad to the time that person has landed in our ecosystem. Based on that, we are engaging with them via an automation drop campaign. The same customer ID is getting transformed from socials.
Likewise, your non-social IDs are Google-click IDs. We have mapped the Google click IDs from the time they see our content till the time they land on our website. It goes further into CRM where we engage via automation drip campaigns. Our goal is to bring them from the top funnel to the bottom and convert them. At every point, we have one ID that is common across all platforms. This makes it easier to re-market. All these customers are further segmented according to different types of potential. Depending on that, the communication changes. Hence, everything is mapped right to the bottom.
9. Any advice to people who want to start content marketing and what they must avoid?
When they are starting in content marketing, do not think that you have achieved something more by just wanting success. Till the time you are living, working, or building a business, you will keep getting new types of information. You will receive different channels where you will have to work on content. Never think that you are done with all the learning.
Keep learning, keep growing, keep becoming successful.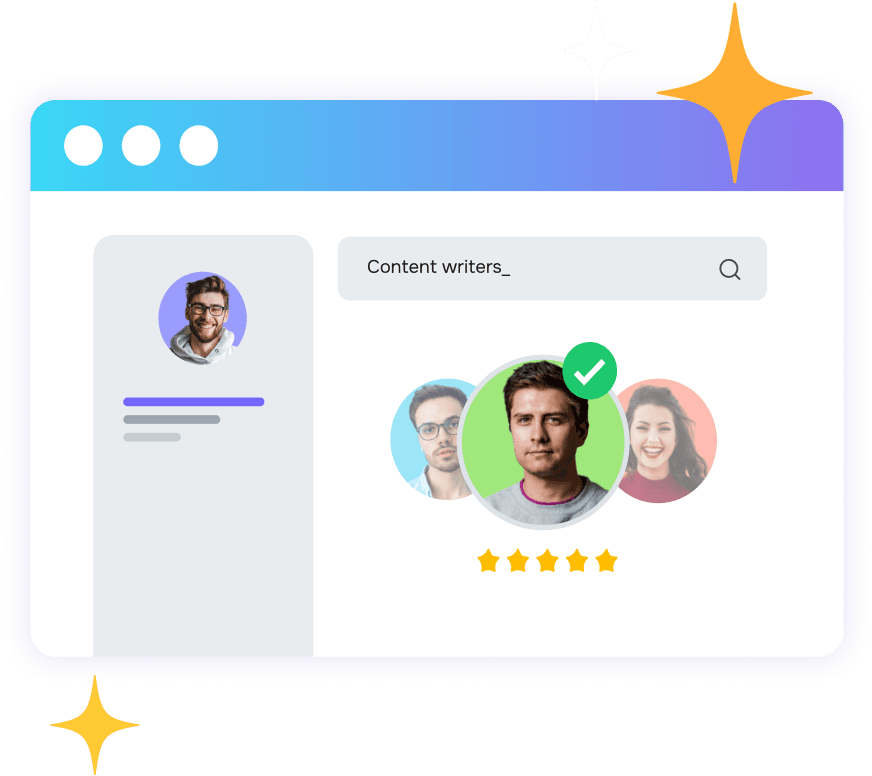 Get started with Pepper's Content Marketing Platform.
Designed for winning teams.