Choosing Between Quantity and Quality of Content with Mark Kilens, CMO of Airmeet
Whether you are an advocate for content quality or quantity, you cannot deny that an ideal piece of content is a perfect blend of the two. However, in attempts to scale the content creation process, it might not be easy to balance quality and quantity in the desired ratio. If given the choice, what would you pick — quality or quantity of content?
In conversation with Prasad Shetty, Sales Manager - North America at Pepper Content, Mark Kilens, Chief Marketing Officer at Airmeet sheds light on the quantity versus quality debate.
Here are some excerpts:
1. Tell us about your background and journey in content marketing.
I am currently working at Airmeet, a company that offers virtual and hybrid event technology through their event experience cloud called Steamo. Prior to joining Airmeet, I worked at two fast-growing SaaS companies - Drift, where I served as the VP of Content and Community for their conversational marketing platform, and HubSpot, where I spent eight and a half years learning about inbound marketing and content growth. My first job out of college was at a small startup that was eventually purchased by HubSpot. There I discovered the power of content because, at the end of the day, it's all about how you educate, inspire, entertain, and motivate someone through content, or make them take some type of action or feel something.
2. What got you into content marketing?
I stumbled into my career in content marketing by accident when I was working at a small startup during the Great Recession. Searching for ways to generate more leads, I discovered HubSpot's blog and the concept of inbound marketing. We used these ideas to grow the business, and I thought that maybe I should join HubSpot.
I joined HubSpot and quickly fell in love with the content creation process. I had always been interested in creating things and had an entrepreneurial mindset, and content marketing was a perfect fit for me. However, the world of content marketing has changed dramatically since I first started. There are so many different ways to think about content now because it's channel explosion, channel saturation, and all of these different things. But at the end of the day, I remain committed to creating educational content that motivates action.
The best content marketers are like entrepreneurs. They are constantly thinking about how to bring their ideas to life and get the maximum benefit from their content.
3. What do you love about content marketing? On the other side of the coin, what is something that is tiring for you?
As a content marketer, I love the process of creating content because it allows me to learn and acquire new knowledge and skills. However, if I get too busy with other tasks, I struggle to find time to come up with new ideas and be creative. I create a lot of content on LinkedIn and for our company blog, as well as during events like AMAs and Fireside Chats. For me, the key is to find time to step back and allow myself the creative outlets to think and connect the dots.
4. What are the KRAs of a content marketer?
In measuring content, I believe it can be simplified into three aspects: engagement, pipeline, and revenue. Engagement can be tracked through clicks, likes, downloads, reads, and subscriptions. Tracking through pipeline and revenue can help understand what content is influencing and sourcing different parts of the customer journey. I recommend having different attribution models, including self-reported attribution, to get a full picture of content performance. Lastly, it's important to talk to people who downloaded the content to understand their experience and use their feedback to improve future content. It might not be a huge sample, but it will give you some directional insight that you can use to polish an existing piece of content or make better content in the future.
5.
What is your take on the quality versus quantity debate?
When it comes to creating content for SEO, it's important to consider both the audience and the algorithm. You first write for the audience and then make sure that it's designed correctly for the algorithm and design. The best content starts with great pre-production, pre-planning, and a brief that helps identify who the content is for and what they're trying to get out of it. This process should be collaborative and aligned with other teams in the company. Many content marketers don't spend enough time understanding the target audience, so it's important to prioritize that in the planning process.
6. What's in store for the future of content marketing in terms of remote and freelance work models?
It's dependent on who you are. I think it's a combination of multiple things. The name of the game for working these days is flexibility and convenience, and as a content marketer, most of the job can be done remotely. While some aspects like video production may require on-site work, a lot of content creation can be done remotely. At my current company, we have a four-pronged approach to content marketing with full-time content marketers, freelancers, an agency, and a copywriter — all working remotely but in a highly communicative and collaborative environment. I believe in designing an organization that allows people to create the best possible outcomes and reach certain objectives. I lean towards a more remote-first approach to working.
7. How would you build a strong content marketing engine with limited time and resources?
That's a tough question to unpack. It starts with — why are you creating content? Who are you creating the content for? What formats of content are you trying to create?
I think that's a tough question to answer because, as a content marketer, I believe that a majority, say 75% of the content should come from other people's voices and we should act more as content strategists, brokers, and editors. Specialization is crucial for creating original thought leadership content but most content marketers don't have that level of expertise. It's important to understand the people behind the content and interview and vet them thoroughly before outsourcing the creation of content. Doing due diligence on the person's communication skills, voice and tone, passion, and curiosity is crucial to creating great content.
8.
What's the secret sauce behind your success in this field?
It's passion. If you're not enthusiastic and passionate about the topic, the content is not going to be as good. It's that simple. In life, if you're excited, curious, and interested in a certain thing, you're going to do great at learning about it. You'll have higher test scores and you'll do everything better. That's why a lot of people struggle in school because they're not excited or they don't understand the why or the context behind something. Also, the way we teach people, for the most part, is still pretty flawed. It's very test-based versus practical and outcome-based. At the end of the day, ask yourself if you are curious about learning about something. That's what makes the best content marketers amazing.
9. What would you advise someone new to the content marketing world?
Write a lot. Don't stop writing and then go back and edit.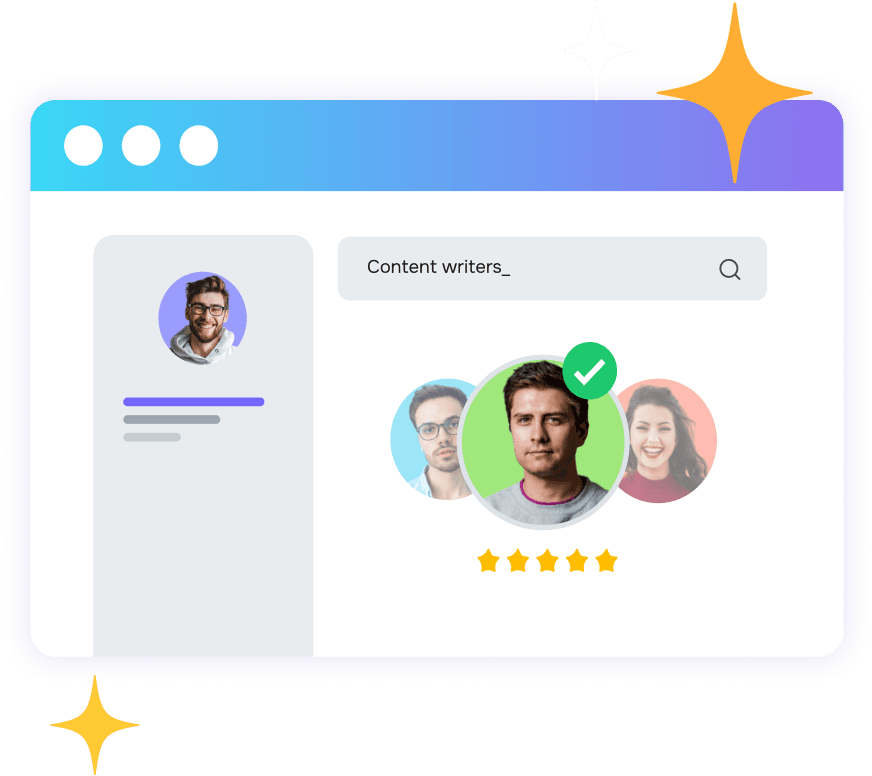 Get started with Pepper's Content Marketing Platform.
Designed for winning teams.