All Things Content Marketing With Mark Gregory
The content marketing journey can be a rollercoaster ride – especially if you are looking at seasoned content marketers. A couple of years ago, there were no content marketing courses. It was just something that evolved, and people learned on the go. It caught people's fancy, and they decided to venture into it as a profession.
Mark Gregory's story is something like that. He talks to Anirudh Singla, Founder and CEO, Pepper Content, about his journey as a content marketer and his current role at Celential.ai as the Sr. Content Marketing Manager.
1. I'd love to hear about your content marketing journey.
It all started for me at what was then a startup but now is a huge company - Smart Recruiters - which I joined as a marketing intern. I was a generalist working in events, graphic design, etc. They had a task, threw it at me, and then I finished it. This included working on the blog, creating content, and doing interviews. That was in Berlin.
Then I moved back to New York after my Masters but couldn't find a job. Eventually, I applied to a startup called Closer IQ, also in the recruiting space. I decided to pitch my role to them in a unique way. Instead of writing a traditional cover letter, I wrote a blog listing the 5 reasons why they should hire me. That helped me stand out, and I ended up getting recruited.
And then, COVID reared its head. It was a remote job, so I moved to Peru for a film project I was working on. But I got laid off because of the pandemic. But the company owner was nice and directed me to another company called Almanac, which is much bigger now than it was then. I spent eight months with them and worked in growth marketing. It was a great learning experience, and after about eight months with them, they decided to pivot to another direction.
Then, I took a step back and went back to learning the fundamentals. I took up a job as a content writer with Userpilot and learned from the ground up. From there, I worked part-time at GroWrk - where I spent more time and became their full-time marketing manager. After more than a year and a half with them, we created an inbound lead engine and grew their monthly traffic by 300-400%. Eventually, I moved on and got recruited by Celential.ai, where I'm now the senior content marketing manager. This year, I created their entire SEO strategy from scratch, completed a domain migration, and revamped many of their old content assets.
2. In your experience, how must one structure a content marketing team?
My first kind of content marketing experience was within a team; I was the lowest-ranking member. As I rose to the marketing manager role, I realized I couldn't write and manage everything. So it became about prioritizing simple tasks. As our content and the results grew, I hired a freelance writer, a backlink builder, and so on. Now, I have a marketing manager above me and manage two writers. We've also outsourced some writing to freelancers as well as an agency.
But, I don't enjoy working with agencies because you don't have the same kind of control over the quality, and then the content falls flat because the writers they employ aren't incentivized to do a good job.
Whereas, when it comes to freelancers, they work hard with the feedback they get and are committed to giving good content pieces.
3. How have you managed to maneuver the quality vs. quantity debate?
As content marketers, we're very pressured to produce quantity. We're expected to hit specific goals, traffic metrics, and leads. But it's really always been about quality. If we delay the article being released today and do so tomorrow by working on it a little more, it would be worth it. I will always say quality trumps quantity.
But at the same time, you also have to be efficient. Ensure you have some structure to your editing processes.
4. What are your thoughts on repurposing? How much of the content that you guys generate do you repurpose?
At my previous company, we repurposed content using several strategies. You know, LinkedIn posts and infographics and things like that. Right now, I'm more focused on getting the most out of one piece of content. We'll create an e-book, and then from that e-book, we'll make several different blogs.
Repurposing is probably the most cost-efficient thing that you can do. You can take older content, put a spin on it, update it, and get more insights. It might actually end up ranking for something different.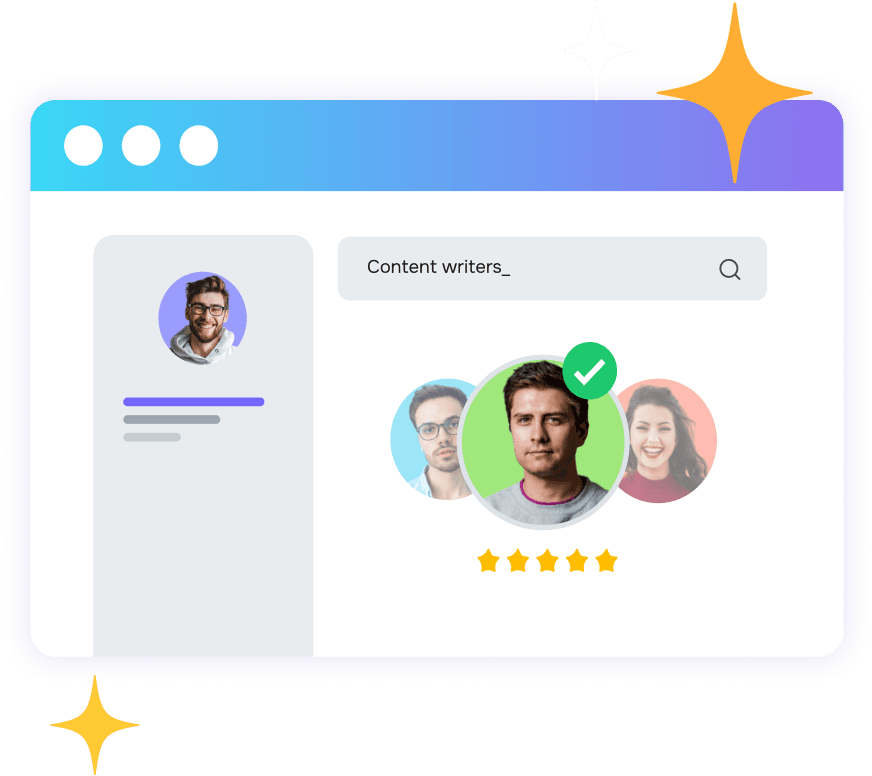 Get started with Pepper's Content Marketing Platform.
Designed for winning teams.