Lauren Udwari on Building a Sustainable Organization
Organizational culture plays a pivotal role in the success and overall well-being of a company. It impacts various aspects of the business, such as employee satisfaction, productivity, and retention. Fostering a positive and inclusive culture enhances the workplace experience and encourages growth and innovation within the company.
In a conversation with Prasad Shetty, Sales Manager - North America at Pepper Content, Lauren Udwari, Director of Content Strategy at Domo Inc. talks about the importance of culture in an organization.
Here are some excerpts.
1. Please introduce yourself.
I am Lauren Udwari, the Director of Content at Lyra Health [Lauren has since joined Domo as Director of Content Strategy], with over 20 years of experience in the communications and content industry. It's amazing to think that I have spent two decades in this field and about a decade in the technology industry. I am passionate about how storytelling, communication, and content can significantly benefit industries such as healthcare, and more recently, mental health care.
The content landscape is continually evolving; today's content world is vastly different from what it was just two years ago. While this makes the field incredibly exciting, it also presents numerous challenges, as content's role and value within a company's ecosystem are constantly being redefined. Adapting to these changes and understanding the significance of content is crucial for any organization's success.
Culture, connection, and operating from your values. In tech, sometimes we lose sight of the importance of it, especially when we're experiencing early success and there's a focus on growth and achievement.
2. What got you into content marketing?
Writing and storytelling have always been my passion. Ever since I was an elementary school kid, I used words to express myself and communicate through poetry. Initially, I envisioned myself pursuing a career in education and teaching. Instead, I found my way to public relations and psychology, which proved to be a powerful combination for my interests.
Content marketing requires a solid understanding of human behavior, and my background in both communications and psychology has been instrumental in helping me navigate this field. I earned my master's degree in Communication Management, focusing on the effectiveness of fear appeals in public service announcements. This experience led me to explore the potential of communications and content in improving the healthcare industry.
I have dabbled in various industries throughout my career, but working in healthcare has been a consistent theme. Now, as a part of Lyra Health, I am immersed in the mental healthcare space. It's a fulfilling and rewarding experience to come full circle and make a difference within an industry that has always been close to my heart.
3. What would you advise somebody new to the content marketing space?
We are currently in an era where the focus on content performance is stronger than ever. It's crucial to demonstrate the value and impact of content, but sometimes that leads to an excessive emphasis on data and analytics.
While measuring performance is undeniably essential for showing value, we must not forget the artistic element of content creation. We need to strike a balance between the art and science of content. After all, the content revolves around storytelling, connecting with people, understanding audiences, eliciting emotions, and reflecting a brand's personality.
So, my advice would highlight the importance of exceptional writing. Writing remains at the heart of content creation, and we must not lose sight of the need for captivating, effective, and beautifully crafted writing.
Without human connection and values-driven work, you can't be successful in any discipline.
4. What, according to you, are some key KRAs or KPIs in content marketing?
In today's marketing landscape, content marketing and strategy serve the entire funnel, requiring a multidisciplinary team and the involvement of the entire marketing organization to execute it effectively. Communication teams typically focus on the top of the funnel, while content teams collaborate with product marketing, growth, and campaigns teams to address the middle and deeper parts of the funnel, extending even to customer loyalty and advocacy.
This holistic approach to content marketing is both exciting and challenging. With content serving as the connective tissue for marketing organizations, it bridges the gaps among communications, brand, product marketing, customer advocacy, sales, and beyond. As the scope of content responsibilities grows, companies need to allocate more resources to their content teams.
It is no longer feasible for a single content professional to handle writing, operations, project management, analytics, and performance. Instead, organizations must invest in more content resources to support their expanding needs and ensure their content strategy's effectiveness across the entire marketing funnel.
5. What is your take on working with in-house teams and freelancers?
Various approaches can work effectively for content creation. From well-resourced in-house teams to a blend of freelance agency support and internal resources, each scenario has its merits. However, it can be more challenging for younger startups with evolving narratives and messaging to keep external contributors in sync with the company's current direction. Nevertheless, a combination approach is often valuable, as it introduces diverse perspectives and experiences, ultimately making the content more impactful and engaging.
Companies that are creating sustainable positions for themselves are those that are continuing to prioritize people, their well-being, and mentally well cultures.
6. What is your take on the debate between content quantity versus quality?
Both SEO and high-quality content are essential, and they are not mutually exclusive. Our dedicated SEO program and the team member who focuses on SEO content demonstrate that optimized, visually appealing, and brand-reflective content is achievable. Sometimes, search terms our audience uses may not perfectly align with the company's preferred language. In such cases, we can meet the audience where they are, helping them evolve their understanding and experiences to match the company's vision. This approach allows us to maintain brand integrity and support thought leadership while incorporating SEO compatibly.
7. What are your thoughts on a tool that brings content creation, ideation, research, and analytics - all under one platform?
A significant realization from working in the work management industry is the crucial role that works management or project management tools play in content marketing and business. Content serves as a connective tissue between various teams, stakeholders, subject matter experts, and marketers. It's essential to have a single source of truth for all work throughout the content ecosystem. This is a non-negotiable requirement.
There are numerous tools available, ranging from simple to-do lists to comprehensive platform solutions like Workfront. Investing in such a tool is worthwhile, as it enables creative teams to focus on writing and strategizing without being weighed down by project management and task communication. This technology is vital for the success of any high-functioning team.
8. What is something thing that you like about content marketing and something that you hate?
One aspect of content marketing that I love is its ability to beautifully demonstrate a brand's personality through an artful storytelling approach. As we progress into an era focused on content performance and analytics, we gain insights into why and how content works. Moreover, adapting to a company's voice and personality as you move between organizations can be an exciting challenge, enabling you to make their brand shine through the content.
However, there is a less appealing side when it comes to the science of content marketing, particularly the reliance on gated content strategies for funnel progression. While there is a balance to be struck, I find it frustrating when companies overuse this approach. Instead, I prefer a more even-handed method.
The debate around gating or un-gating content, as well as the extent to which it should be implemented, can be controversial. Opinions among content marketers and marketing leaders vary, so finding an optimal balance tailored to your brand is vital.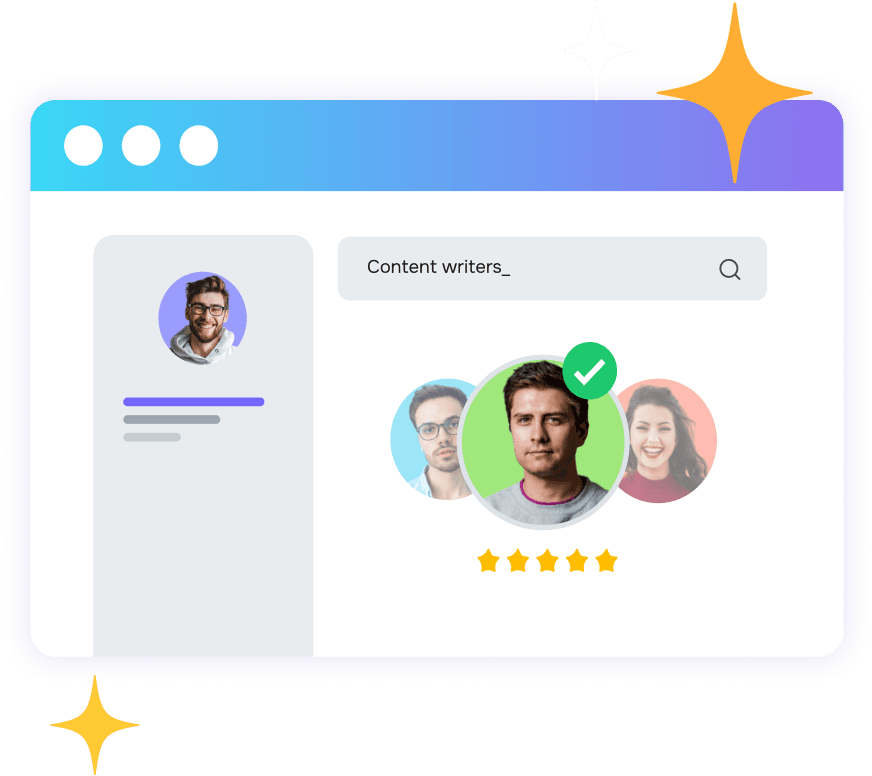 Get started with Pepper's Content Marketing Platform.
Designed for winning teams.