Kaustubh Patki
Marketing Head - India At Micro Focus
Leverage Tech To Power Effective Content Marketing, says Kaustubh Patki
Today customers are inundated by massive amounts of content that are easily accessible via mobile. So, how can brands stand out from the clutter? More importantly, how can they build meaningful content for consumers, and convert leads into paying customers?
In this interview, Kaustubh Patki, Marketing Head - India At Micro Focus, offers his insights into the importance of effective content marketing campaigns in brand-building, and driving revenues. He also emphasizes the increasing role played by technologies like AI, ML, and automation in the entire customer engagement, content creation, and dissemination cycle, and how concepts like social listening are helping digital marketers identify what customers want, and drive conversions.
1. Tell us a little about your 25-year career journey.
I started my career as a sales executive, selling depository services in stock markets. But I always wanted to be in media marketing and got an opportunity to work with a media company way back when the IT industry was just booming. It gave me an idea about the next 25 to 40 years and that excited me. I moved from reporting to where the technology vendors were, getting into the marketing side of things. Here it was all about building the brand. I was looking at things like channel marketing.
Around that time, security was becoming a buzzword. I got a chance to work with a new business in the enterprise security domain and loved building the brand. All these experiences helped me to pivot to a global IT brand, which was a learning school. It taught me the fundamentals of marketing. Working for a giant, which has created technology – was a different feeling altogether. I then shifted to head the marketing of the software division of another big name in IT. It was eventually acquired by Micro Focus, where I own the end-to-end space for marketing their business in India.
2. Tell us about interesting campaigns you've done at Micro Focus.
When we became Micro focused, the biggest challenge was – how would we build the brand. How can we use different platforms, and engines of marketing to create a strong campaign?
One of the campaigns we created was titled "Technology Horoscope". When any customer starts their financial year, they always want to know what are the key predictions that the analysts have given us for that particular year, and what trends they should capitalize on. We wanted to leverage the analysts' predictions and tell the customers that we can help them with these capabilities, especially at a time when the digital transformation was just beginning.
In the Indian context, people like getting their predictions for their horoscopes. So, that's how we thought of branding it as a technology horoscope. The name itself stands out. And the campaign itself appealed to customers because predictions are supposed to help. And here we were telling them how we can help. We used analysts, marketing tactics in terms of creating the content as seminars, and social media to talk about what's coming in terms of predictions.
Over the years, the campaign moved from a face-to-face one to a virtual campaign. Then we could add layers of other activities - like a Corporate Social Responsibility (CSR) activity where we spoke about women in technology. We got women leaders who decide on technology for their organizations. We had a round table with them as part of it, which was exciting.
3. What are key learnings about the customer from campaigns?
At the end of the day, customers always try to look at content, which is exciting. If it is the same old thing – a vendor goes and says these are the products I have viz-a-viz this is what you are looking at from a 12-month perspective, and these are the challenges you are going to have – suddenly you will have his attention.
And then if you go and tell him - we are here to help you, let's talk. This is the time that the customer wants to listen. When we did a virtual event, we had 1800 people coming for the forum. That I feel is the power of content if you can create the right content.
4. Since the pandemic, content has grown as a commodity. What is the future of content?
During the pandemic, digital media, especially content marketing, became the most important thing. Earlier a customer had to go to the internet to find what they were looking for. Today, they are overloaded with content. So, customers would prefer to look at content that is reliable and to the point.
For example, today most software organizations are dependent on applications. Once it is built it needs to be tested. Now say someone is looking for information about testing, he wants to get information that is precise and to the point. Tons of information exists but with digitization, hyper-personalization has also come in.
Thanks to Artificial Intelligence (AI) and automation coming in, digital marketers can reach out to the customer with the right content at the right time. This is how technology is empowering marketers today to drive the right content, with the right tools.
5. What, according to you, is the anatomy of extraordinary content?
Extraordinary content simply grabs your attention, and it offers end-to-end information. It needs to answer all of the customer's questions, and the customer must be able to trust the content. There is a conversation that happens. Then a prospect becomes a lead, and then a lead becomes a customer.
Extraordinary content has a structure and various forms, which will keep a customer busy, giving him what he needs. It has several pillars; there is the main content, which directs him to sub-content. But he can return to the main content. The content itself is not only about blogs or white papers. It can also be presented as video or infographics.
For instance, at Micro Focus we have created lookbooks over the last couple of years. These are digital books where you talk about one particular topic, then link it to several other topics in that one particular document. You can go from a white paper to a case study to a video to a webinar available on demand. But it takes you back to the main topic.
Get creative, while answering a customer's questions. Present it in a way that tells a story and makes it exciting.
With this approach, even in searches you're at the top. Google sees how much time people spend on the content you've created, and that gets a higher rating.
6. What are your three top rules for creating the right content strategy?
The best strategy comes from knowing who is your consumer, what they want to know, and how you can you excite them. Digitalization, hyper-personalization, market research, and customer experience - these elements need to be there. But we need to think about the experience that the content delivers to the customer.
As a field marketer, one of the biggest challenges that we have is to ensure that the sales team has got a healthy funnel. So, how do we reach out to the right customers who have the requirement for our technology?
First, we look at market research to understand the market opportunity. Then we narrow it down to the industry. Then we look at the top companies in that industry. We understand the persona of the decision-maker, influencer, or evaluator.
We reach these three with different approaches. This is because the decision-maker would not want to receive the same information as the influencer or the evaluator who wants something more technical. The decision-maker wants to see content from an ROI perspective.
Here content could be as simple as inviting him to a forum where there are discussions, and information is exchanged. Now he has built the relationship, and when he needs a solution, he knows that Micro Focus has it. Creating that forum is nothing but creating content.
7. How can a marketer leverage AI, ML, and other technologies like social listening?
Today, we are in a digital-first world. Customers first go to their mobile phones to find something. A digital marketer should understand the customer's requirements, and technology helps us do that. Today, a marketer uses AI with a chatbot, where he understands the consumer's behavior. So, a marketer can use technology to automate and reach out to customers. Today, some tools can listen to what a customer is looking for, help create innovative content, and also use intuitive ways of reaching out with content.
For example, we have an application called "EveryoneSocial". Content from all across the globe in Micro Focus is ported into this particular application. It could be Micro Focus news, a product news story, a customer story, in the form of a video, or an invite to a webinar.
The platform is integrated with your social media – Twitter, and LinkedIn (we don't use Facebook). So, we can pick up a piece of information and push it to your social channel without recreating the content. The tool also gives me a ranking, and points, building excitement, internally. That's the power of automation and AI and automation.
Marketers should not be spread thin. There are various tools that they should look at, including how are they deriving ROI. So, use technology, to give the right message to the right customer at the right time.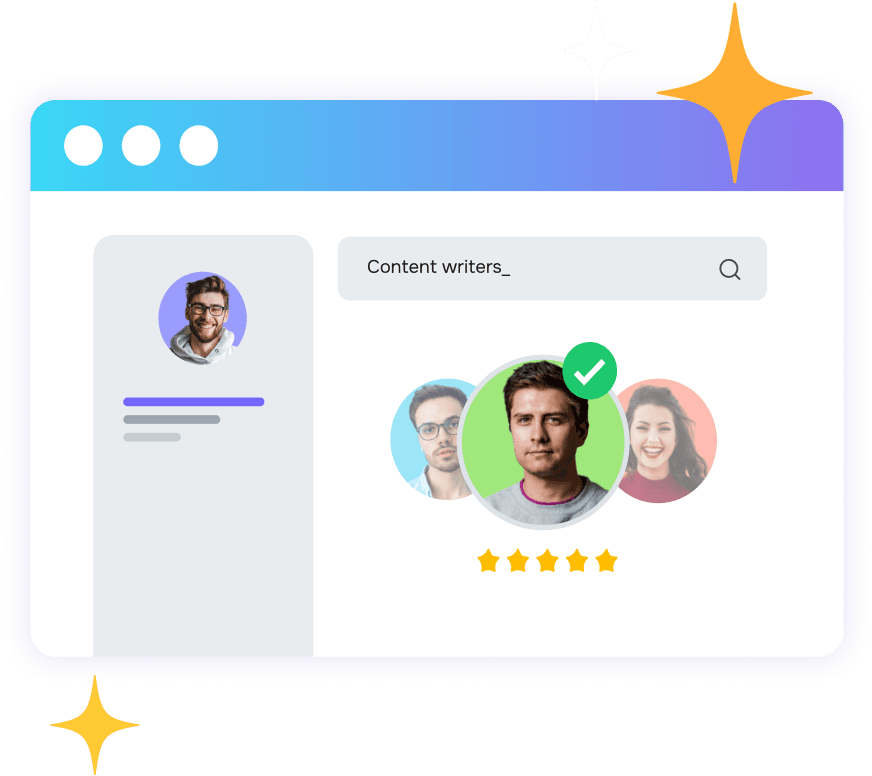 Get started with Pepper's Content Marketing Platform.
Designed for winning teams.