Kapil Ohri on companies' perspective shift toward content
Content marketing has become a cornerstone for businesses to engage with their target audience. Companies have shifted their focus from traditional advertising to creating valuable and relevant content that educates, entertains, and builds trust with consumers. The rise of influencer marketing and user-generated content has further transformed the advertising landscape.
In conversation with Rishabh Shekhar, Co-Founder and COO at Pepper Content, Kapil Ohri, Head of Marketing (Performance & Engagement) at Tata Business Hub talks about the evolution of content across industries. Kapil is a seasoned marketing professional with a wealth of experience and expertise in the field. With a strong background in brand management, digital marketing, and strategic planning, Kapil has successfully led numerous marketing initiatives across diverse industries and companies such as Ogilvy, Dabur India Limited, GroupM, and more.
Let's dive into the conversation.


1. Tell us about your journey in marketing.
I embarked on my professional journey, starting with traditional advertising at FCA advertising right after my graduation. However, I decided to pursue higher studies alongside my job and became a blogger, which is where my connection with content truly began.
After that, I transitioned into journalism, focusing on content creation once again. I spent around three to four years at afaqs.com, where I extensively wrote about digital marketing. It became my forte, even during my journalism days.
During my time at Afaqs, I took on the responsibility of starting and leading the Afaqs campus, an initiative aimed at providing digital marketing education to our division, including corporate workshops and sessions for B-school students.
Following my journalism stint, I entered the practical world of digital marketing by joining the strategic planning department at the Delhi office. I worked as a digital Strategy Planner, starting in 2013. After that, I moved to the media planning and buying side with GroupM.
At Mindshare, I led the digital account for GSK and later had a brief stint in the D2C space with Arvind Lifestyle, where I held the position of Head of Digital Marketing. It was a D2C platform that we had established. Eventually, an opportunity arose at Dabur, and given my affinity towards FMCG, I decided to return.
I spent three years and nine months at Dabur, leading digital marketing and overseeing all content marketing initiatives. This included media buying and planning, as well as setting up the social media command center. I also played a role in establishing the D2C segment at Dabur.
Currently, I am working with Tata. Tata recently launched a new division called Tata Business Hub, which focuses on empowering MSEs (Micro and Small Enterprises) through a digital platform. I am responsible for performance marketing and engagement strategies in this role.
2. So as a marketing leader, one thing that really stands out is the kind of different companies that you work for. Has that been by design or has this just come your way and you picked up on them?
To be honest, my inclination towards content was definitely intentional. In the early days, when I started blogging, I realized that I had the potential to become a skilled journalist. At that time, blogging wasn't a recognized profession, but rather something you could do as a freelance or independent blogger.
That was a choice I made, and as I delved into covering digital marketing, I understood the importance of gaining hands-on experience. From there, everything fell into place on its own. It wasn't a meticulously planned journey, but looking back, I can confidently say that I possess a natural aptitude for content creation, technology, data analysis, media planning, buying, and social media.
3. So you have majorly been industry agnostic, right? In terms of marketing, which industry have you really enjoyed working in?
When it comes to my experience in both journalism and content creation, I must admit that content holds a special place in my heart. While I thoroughly enjoyed journalism, I felt somewhat restricted in terms of storytelling. It mainly revolved around informative storytelling.
During my time at Dabur, I had the opportunity to engage in thematic storytelling, which truly resonated with me. I had the privilege of working on over a hundred digital films, and that's when I realized that my passion lies in content marketing. It plays a critical role in my professional DNA.
I have cherished all of my professional stints as they have provided unique learning experiences. However, the moments that brought me the most joy were when I was closely involved in leading the content creation process. The freedom to tell compelling stories is what truly captivated me.
4. How have you seen the tactics and perspectives of companies towards content change?
There are different perspectives to consider, depending on the industry. For instance, in the FMCG or B2C sector, the focus of the content is often on driving and attracting customers to the top or mid-funnel. The post-marketplace is evolving, and we are now exploring content that can also contribute to the bottom funnel. However, the primary role of content is seen as a means to build brands in the FMCG industry.
In FMCG, captivating storytelling plays a vital role in emotionally or nationally connecting with customers. Once customers become aware of your brand through these narratives, they will naturally explore further by searching or checking your social media handles.
On the other hand, if the goal is customer acquisition or driving business through content, a different approach is taken. Thematic storytelling may be employed to raise awareness and encourage consideration.
The importance of content for SEO, specifically in creating high-quality text content, has become increasingly critical. On the other hand, video content holds greater significance for FMCG sectors. The primary objective is to acquire a share of traffic from Google searches, thereby driving visitors to your website and initiating the conversion process. This can be achieved by ensuring that your website offers the right user journeys and experiences for visitors once they land on it.
The role of content varies from one company or brand to another, depending on the specific business objectives at any given time.
5. How have you managed debates such as outsourcing versus in-house and quantity versus quality?
Regardless of the organization I have worked with, it varies. In my understanding, organizations across all levels recognize that they cannot produce a large quantity or volume of content on their own because content creation is not their core expertise. If a company, let's say a healthcare organization like MSG Healthcare, is not primarily a content company, they tend to outsource content creation to external agencies.
On the other hand, if the company operates in the direct-to-consumer (D2C) space, it may handle some aspects of content creation in-house while still relying on external agencies for volume and scale. This approach seems to be a common practice, as companies are cautious about investing heavily in hiring content resources without first seeing tangible results and proof that content can drive business growth.
However, some companies have successfully built their own substantial in-house content teams, with over 200 resources solely dedicated to generating content. But in my previous experiences, it has mostly been a combination of relying on agencies or a mix of in-house and external partners for content creation.
6. What would an ideal content marketing platform look like for you?
So, currently, the platform I'm interested in is focused on organic reach and social search. We all know that organic reach on social media is becoming more challenging, and it's clear that without investing money, it's difficult to achieve a wide reach. In my opinion, search is crucial. Lately, I've noticed that an ideal platform should first identify the content in demand from a customer's perspective and then provide guidance. It should help me determine the categories and subcategories or content buckets I should focus on. This would greatly assist in idea generation.
That's one aspect. The second aspect is once I have an idea, can I use a mix of AI-generated content, particularly leveraging chatbots like GPT? This would allow me to quickly create hygiene content while reserving the remaining content for other purposes. For instance, video content, especially in the Indian market, needs to evoke emotions and resonate with the audience. I believe AI still has some progress to make in that area.
However, the platform should be capable of generating basic content in addition to generating ideas. Ideally, it would provide a full-funnel approach. It would guide me on the content needed for search, the influencers required for the mid-funnel, and how to amplify it through social media. Lastly, I think automation is crucial. If the platform can integrate with my platform and offer a chatbot or a similar feature that not only provides brief answers but also handles industry-specific or category-related questions, it would be truly intelligent. The chatbot should also be able to learn on its own, which, in my understanding, requires AI-powered capabilities.
7. What is that thing in 2023 that you think will blow up in the coming years?
Content in the e-commerce space is going to be much more critical. As we see the type of clutter in the content space, it means that along with intelligent content, more disruptive content will also be required to get the eyeballs from the consumers.
I believe in making substantial investments despite the challenges faced by various industries. I see great value in investing in organic strategies, even though they may take time to yield results. The potential for organic traffic on your platform is significant, and it aligns well with the current shift away from third-party cookies.
Building a robust content strategy is crucial regardless of the industry you operate in. It allows you to gather first-party data by driving people to your website and capturing information about your customers. In my opinion, there's one word that encapsulates this approach: content that drives commerce.
8. What would you advise someone who is getting started in the marketing space?
My advice would definitely be to have a strong foundation in your fundamentals. It's important to understand what constitutes a solid content strategy and how to effectively convey your message through various mediums, including technology-driven approaches. However, when it comes to content, there's a crucial aspect that goes beyond mere text: video content.
I might sound a bit old school, but I still believe that sticking to thematic elements and incorporating storytelling from an emotional standpoint is paramount, particularly in India where people have a strong affinity for stories. If you can skillfully weave storytelling into your content, it becomes incredibly impactful. In fact, I've observed that creators who excel at storytelling tend to garner better traction.
Of course, I'm not disregarding the significance of educational content creators who excel in their respective fields. They possess unique expertise. However, I'm specifically referring to the perspective of brands. To rise above the noise and competition, it's essential to infuse emotionality into your content mix.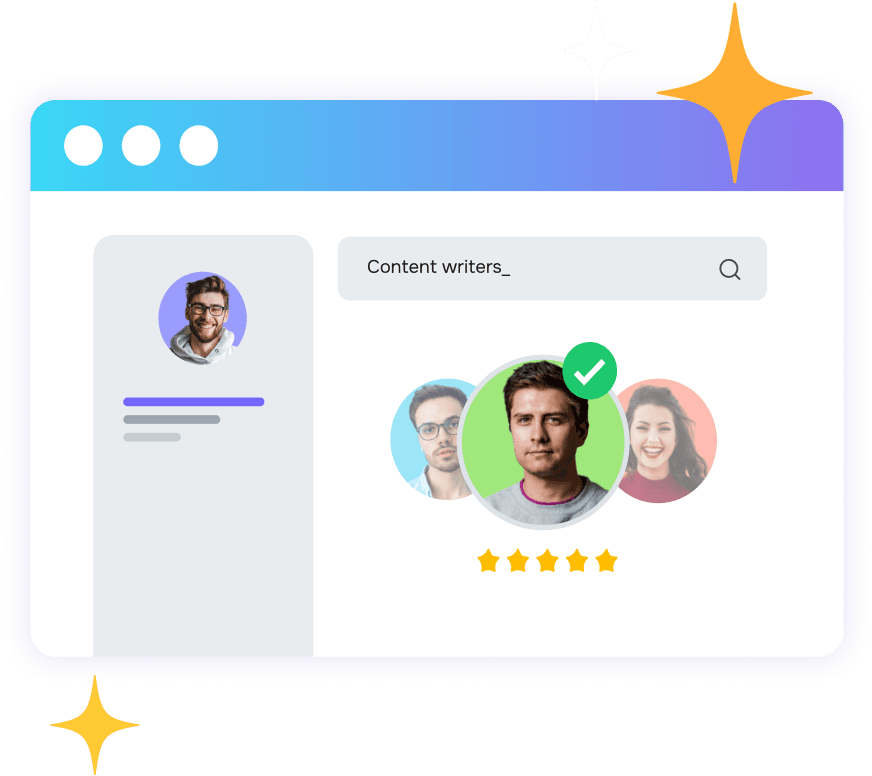 Get started with Pepper's Content Marketing Platform.
Designed for winning teams.