Turning Content Marketing on its Head with Joseph Rauch
For a long time, the focus of content marketing was on SEO and blogs and not much more. And then gradually businesses realized that the only way to attract customers and get those conversions was by creating user-centric content. Content that touches the user, that they can emotionally connect with. That's when content marketing really evolved and the kind of content created became less impersonal and more research-based, deep, and substantial.
Joseph Rauch, Director of Content Marketing at Lev, speaks about how he adapts traditional journalism in his content marketing strategies, along with much more in conversation with Dhriti Goyal, Associate Director of Product Marketing at Pepper Content.
Here are some excerpts.
1. Tell us a little about yourself.
Basically, I've been a content marketing professional my entire career, which is now close to a decade long. I started as a writer doing freelance projects and then moved on to writing for content marketing teams and eventually transitioned to doing content marketing myself.
My current role is that of a director for Lev, which is a commercial real estate financing company. And it is quite interesting because, for a long time, I was managing blogs and streamlined content verticals. But now I manage a separate website as that's my main responsibility along with the soon-to-be content verticals on the company site. I am also a fiction author on the side.
2. What got you into this space? What is the most exciting and the most tiring part of your job?
I got into this space by accident. I mean I knew I really wanted to be a writer, but I had made that decision halfway through my undergraduate degree. So I didn't have a traditional journalism background. And that made it hard to get traditional journalism jobs. But I love writing. I can write pretty decently. So I got freelance gigs doing that, and then I realized that the freelance gigs were mostly in content marketing where I was creating branded content for people. That's when I actually started at this company called Skilled Up. That was pivotal for my development because I was the first hire in what ended up becoming a really big content marketing team. And together, we got amazing results. I learned a lot there and built that traditional journalism background that I had been missing.
I realized there was so much value in combining the traditional journalism approach with branded content. By the time I reached my third job, I was managing a full-time team. The work was pretty similar but much more at scale. My budget ended up getting pretty big and it was the first job where I could see the power of content marketing on customer acquisition.
When it comes to my biggest challenge, I think it involves customer acquisition. It takes a long time and involves a lot of work, testing, conversion, and various campaigns. But then what's amazing about it is, you eventually get that traffic, you get that customer acquisition, and the net profit you start making for your company keeps going up, while the costs of scaling barely increase and may even become stable.
I think another big challenge is getting resources that are necessary for quick optimal performance. Even with all of the optimal resources, content marketing takes a long time. But when you don't have the optimal resources, then it takes even longer.
3. What do you think is a content marketer's primary goal?
I think it's a mix of demand generation, brand marketing, and thought leadership, and it depends on what your boss's or client's expectations and priorities are. I had a really fun conversation when I started interviewing with Lev, where I basically explained to them that there are different tiers of what you can get from content marketing, depending on how much money you spend and how quickly you want to get those returns. And I told them, on the low end, if you don't spend all that much, then what you get at the very least is the content itself, which is valuable.
But you don't just want the content to be there; for engagement or retention, you want traffic and brand awareness. That's probably going to be more of an investment of time because then you need to think of SEO, link building, social media promotion, etc. And then, if you want to get into customer acquisition, you really need to think about email acquisition. And that's a huge undertaking; if you want to really do it well, then your costs will go up. Then once you've done that, you need to nurture the customer, drip campaigns, content testing, and whatnot.
So that's how I explain content marketing - you need to know what you want from it, what your business needs, how much you are willing to spend, and understand that it takes time to grow.
4. How do you go about structuring your content operations to ensure you're balancing quantity and quality?
I do it a bit differently depending on whether it's freelancers or full-time as, as you were alluding. Part of what is nice about freelancers is it's easier to incentivize performance with bonuses and things like that. I try to be really generous, respectful, and professional with them and try to compensate them as fairly as I can. On the other hand, you have to follow up with them a lot - because they tend to have other clients - their world does not revolve around you. So I try to create really clear workflows that everyone can follow. Eventually, you have to do a bit more while managing freelancers, but you get a lot of scale with them, too.
There is a tipping point though, as the company grows and the investment in content marketing increases, you end up relying a lot more on freelancers than you like. But it wouldn't make sense for them to spend 90% of their time on one. So then it gets to a point where it really makes more sense logistically and for cost efficiency to hire full-time employees.
5. If somebody has to build a content version of Salesforce for content marketers, what would you envision it to be like?
You know, I'm so used to having to do it on 10 different platforms that it's like hard for me to even imagine that something could do it all. I mean, people have pitched me things from time to time and I just have trouble believing it. But I guess I imagine it to be a combination of HubSpot and Salesforce, but without the limitations, I've seen in those platforms. But it has to have those really important detailed things that these individual apps have like customization, tests, conversion, etc. I'd like to see something that could have all the convenience without sacrificing the customization.
6. What's your secret sauce of content marketing?
I guess it's not a secret, but something I do is treat my content marketing like traditional journalism. This includes things like primary sources, quotes, etc. Whether it's an article or a lead magnet, you want to have lots of research backed up by the right sources.
My workflow strategies are also a little different. I give my writers incentives for team building. I don't know if many other people do that.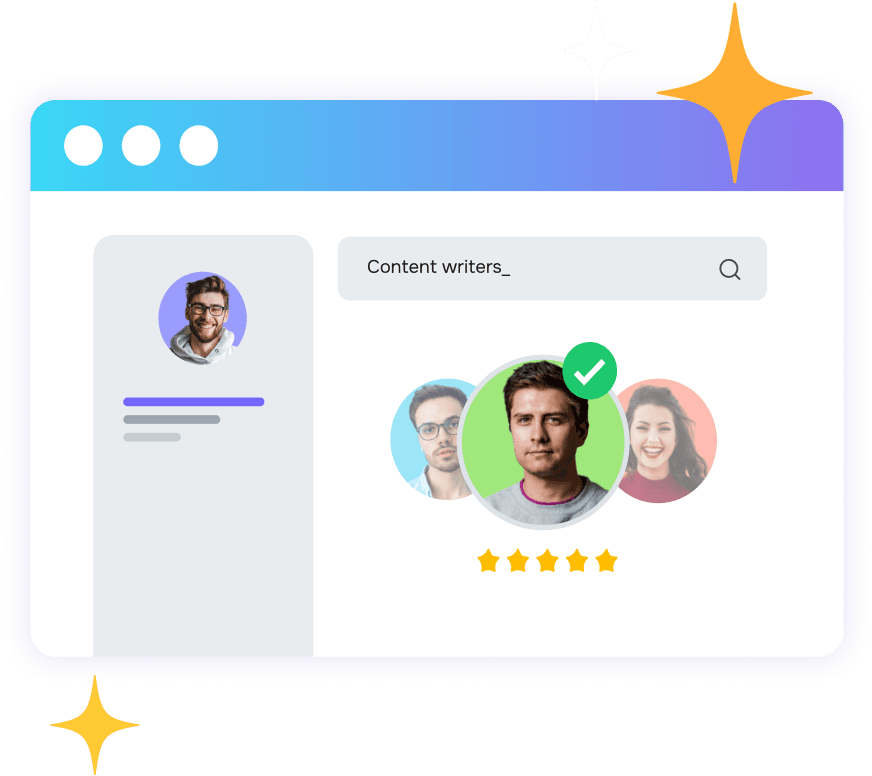 Get started with Pepper's Content Marketing Platform.
Designed for winning teams.