Johanna Johansson on Using Customer-driven Content Marketing to Drive Business Growth
In today's highly competitive marketplace, businesses need to be laser-focused on understanding and meeting the needs of their customers. Apart from being an effective way to increase sales, having a customer-driven strategy can also help you to anticipate changes in the market and adapt your business accordingly. The importance of customer-driven marketing cannot be overstated but what does it take to build a strategy that caters to your consumers?
In conversation with Anirudh Singla, CEO of Pepper Content, Johanna Johansson, Senior Content Marketing Manager at Resource Guru shares insights into the importance of making customers the center of any content marketing strategy.
Here are some excerpts.
1. How has your journey been? What got you into the content marketing space?
After I finished my Masters at the University of Edinburgh, I wanted to become a copywriter in advertising. I moved to New York with the idea of joining an advertising agency and becoming an ad copywriter doing Super Bowl ads, and all that great stuff. With the startup world booming, I got an internship and here I am today, 10 years later, working for B2B tech startups. I fell into the startup world almost by chance, but it was a really good fit for me. I was always working for small startups, so I had a lot of say. I was very autonomous and independent in my work, so I've always run my own content show, which is something I've really enjoyed. I had a lot of freedom with strategy, direction, etc.
I always thought, why does B2B have to be boring? We're still marketing, we're still talking to humans. Humans want to be understood, they want to be entertained.
2. What are some key KRAs of a content marketer?
I think in a lot of companies, marketing hasn't been as close to the customers as it should be. It's important to establish a close relationship with the customer success team because that's where all the good intel comes from. Marketers should ask questions such as - how did the customers come to us in the first place? What were their pain points? What were the challenges? Why did they choose us? Everyone talks about being customer-driven but marketing is pretty far away from that.
3. What is your perspective on the quality versus quantity debate?
It's hard because we always want to do more, but I think with experience also comes the ability to prioritize but it goes back to the customers again. Call it customer-driven marketing, call it empathetic content marketing, whatever the next buzzword is, but the customer and their journey should really be the root of what your focus should be on as a content marketer. That will be your source of information and hard data in terms of what customers need, how they came to you, what issues were they experiencing, etc. And then you can use that quantitative and qualitative data to focus on a specific topic that will have the biggest impact.
Everyone wants content to be fast, but you need to stay with a topic for quite a big chunk of time to really see the impact. And it's like a cliche and it's old, but it's a marathon, not a sprint.
4. How do you go about this process of content production? Do you have a large in-house team or is it like a freelance network?
I have always been the first content person on the ground. I've been the strategist, writer, producer, and everything in the food chain. When it comes to working with external or internal teams, I believe that it's going to work differently at every company. It's really based on the team structure and setup so it depends on you and how well you understand the dynamics of your company and build the workflow, bring in required resources, people, agencies, freelancers, designers, etc.
5. If you were to imagine a content marketing platform, what would that look like for you?
I would love to snap my fingers and get my blog post from Google Docs, HubSpot, or whichever CMS I'm using. I want the formatting to be as perfect as I've envisioned it because going back to broken images, altered text size or color, and other inconsistencies feels like tedious and unnecessary work that I would love to get rid of. Furthermore, I would also like credible reporting of data around what and how something is working. If something can help me get rid of the tedious admin work and fetch me accurate reporting, I'm sold.
6. For content marketers, what are things they should not be doing and focusing a lot on?
Getting too wrapped up in the writing, production, and thinking that we could have included better posts. I say get the content out the door fast because you can always revisit it later. Content maintenance should always play a part so you can come back to the work you're doing, improve it, and optimize it instead of dragging it out for three weeks, sitting there scratching your head, and thinking that this post is not quite there yet.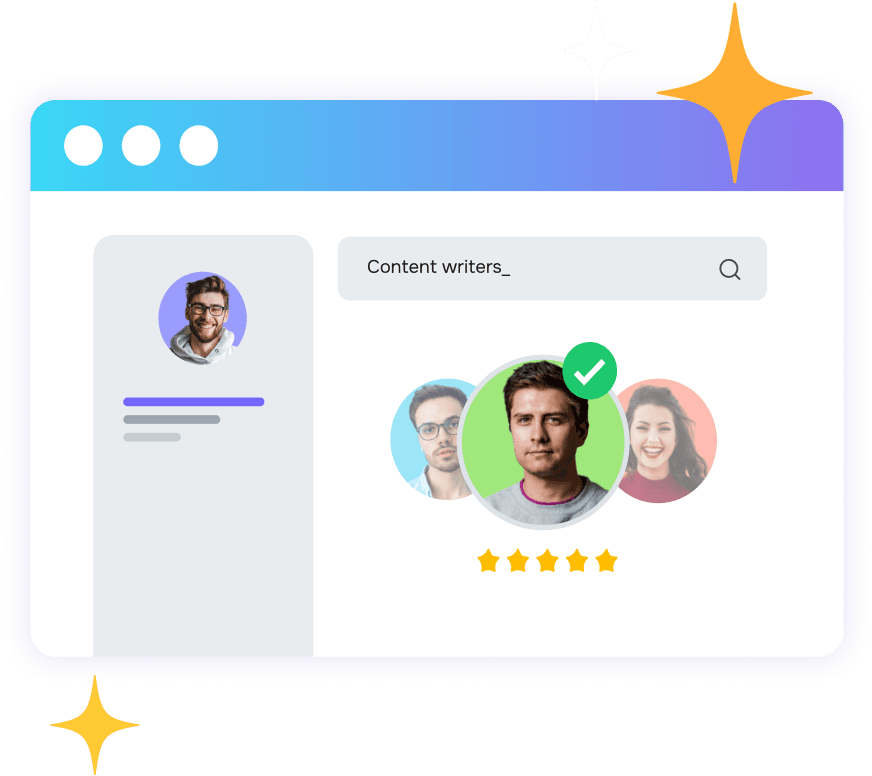 Get started with Pepper's Content Marketing Platform.
Designed for winning teams.