A Conversation on Transforming Content Marketing with Jit Sengupta
In this engaging interview, Rishabh Shekhar, Co-founder and COO of Pepper Content, discusses his ambitious content marketing platform with Jit Sengupta, Vice President - Marketing At Zee Entertainment. As they delve into Pepper Content's unique selling propositions, platforms, and strategies, the discussion casts an insightful spotlight on their quest for thought leadership and progressive brand evolution.
Moreover, Jit's vast experience in media marketing lends depth to its exploration of the ever-evolving content marketing space. This conversation promises to offer thought-provoking insights and visionary perspectives that illuminate the transformative nature of content marketing. Expect to learn about their strategic approach, how they've leveraged growth opportunities and embraced advancements, and how you can apply these insights to scale your own content marketing strategy effectively.
1. Please provide a brief overview of your career journey.
I've been working in medium marketing for almost 12 years. My journey started with the "Times of India." Before that, I worked in a different role at an NBFC. Then, I moved on to ABP and later into entertainment. I've worked in print, TV, and the digital world, which is always changing.
How news is delivered over the last ten years has changed a lot. We've gone from traditional newspapers to apps and concise news snippets. Throughout all this change, I've always focused on content marketing, whether it's about news or entertainment. The importance of content marketing has grown a lot over time. It used to be in the background, but now it's a big part of my work. This change shows how my journey has evolved, where people have started noticing and discussing the content more.
One of the highlights of my journey is being the Marketing Head at Z by Scope. It's been a very enriching experience. The marketing projects we've done haven't just been popular with our audience, but we've also won more than a hundred awards in the first half of this year.
2. Can you elaborate on your role at Zee Biskope, its nature, and your primary responsibilities?
Zee Biskope, a Bhojpuri Moodle channel under Zee Entertainments, is integral to my career journey. We focus on the Hindi Heartland, spanning Bihar, Jharkhand, and East Uttar Pradesh. As VP of Marketing, I oversee Zee Bioscope's complete marketing spectrum. Our operations cover diverse dimensions, reflecting a comprehensive approach.
We thrive in the digital domain, engaging our audience online. We also maintain a robust on-ground presence through ATL and BTL activities. Beyond this, I delve into brand solutions. Collaborating with sales and brand teams, I shape client responses. This involves aligning their needs with our IPs or crafting new ones.
3. Could you explain the fundamental difference between delving into the core of BI and reaching out, in terms of how it differs from marketing to an individual?
See, the fundamental principles of marketing may hold steady, but cultural nuances play a pivotal role. As a Bengali, I come from a culture steeped in rich evolution and heritage. When I transitioned into the realm of Bhojpuri, I encountered a substantial cultural shift due to market dynamics and language disparities. Initially, I struggled with the language barrier, but I familiarized myself with it over time.
This cultural contrast was profound. In any industry or product domain, it's imperative to step into your consumers' shoes. Approaching with industry biases or personal cultural prejudices hinders true comprehension. Immersing into this new environment required shedding preconceptions and embarking on a journey of unlearning and relearning.
Entering a fresh market or industry demands a deep understanding of consumers. Consumer-centricity emerges as the linchpin of the marketing journey, encompassing content marketing, digital strategies, or broader brand marketing initiatives. The crux lies in empathizing with and comprehending the audience, forming the cornerstone for effective engagement and success.
I think in any product or any industry that you get in, it is important that you place yourself in the shoes of your consumers.
4. What's your approach to ensuring broad reach and selecting the most effective channels for maximum impact?
In this market context, the significance of traditional media remains formidable, and simultaneously, the digital landscape gains increasing importance while evolving over time. Digital platforms predominantly engage the younger and middle-aged audience segments. However, mediums such as radio, print, and television hold enduring value when discussing their influence on older generations.
The evolution of television itself underscores its ongoing growth, which is an encouraging development. From our brand's inception, we have consistently embraced traditional media releases. Radio, in particular, has been a steadfast avenue for us, showcasing our unwavering commitment in this space. Our presence in the radio domain has been continuous and pronounced, contributing to our market presence.
5. How do you analyze search trends and discoverability through digital channels regarding adoption, and what's your projection for their growth in the coming years?
As a television channel, our primary medium remains television; however, digital platforms hold substantial potential for engaging a broader audience and driving their interest in exploring our channel. Regarding search trends, we focus more on promoting content than maintaining a dedicated website presence. Instead, we concentrate our content efforts across various social media platforms, including YouTube, Facebook, and Instagram. Our engagement in the digital domain encompasses several digital-first initiatives aimed at tapping into diverse audience segments.
For instance, the launch of Zee Bioscope in December 2019 coincided with the onset of the pandemic and subsequent lockdown. Navigating this challenge while upholding our position as market leaders requires innovative strategies. Digital platforms emerged as vital channels for reaching potential viewers. We introduced a series of digital-first projects like "Talent Camera Action," an online talent hunt, "Emoji Lahiriya," a celebration of World Emoji Day through an Instagram filter, and "Love Life is Messiah," an AI-based microsite enabling anonymous or open message sharing.
6. When, in your brand-building experience, do you advise companies to start investing for long-term benefits, and how do you view this strategic approach?
From my viewpoint, brand building is a continual process that should commence early, regardless of whether you're an established or a new brand. This rings particularly true for newcomers. Establishing your brand's identity isn't a one-time endeavor but an ongoing commitment.
Even established brands shouldn't halt their brand-building efforts, assuming they've already made their mark. The competitive landscape evolves, requiring consistent brand momentum to remain relevant. While established brands benefit from existing equity and consumer credibility, the focus shifts to persistently reinforcing your offerings' value and distinctiveness amid competitors.
7. As a TV channel, do you strategize to adapt your content for platforms like Reels and TikTok to increase awareness?
Creating impactful content goes beyond aiming for greatness; it involves following key quality checkpoints. Our focus centers on generating social content that resonates with our audience. After being on TikTok, the India ban prompted a shift to platforms like Facebook, Instagram, and YouTube. Embracing change, we ventured into Instagram Reels, innovating a Bhojpuri real remix contest, "Kamariya Kare Hip Hop," yielding a positive response.
Our content adheres to three core principles. Firstly, clarity is vital for impact. Without it, messages lose meaning—secondly, shareability matters. We question if we'd readily share content, considering our audience's perspective. Lastly, content should be memorable. The iconic Jalebi ad's enduring presence exemplifies this. Our Bioscope brand song and tagline, deeply ingrained, showcase content's profound influence, being both understandable and shareable, but most importantly, unforgettable.
After the pandemic, there have been tectonic shifts in the consumer mindset, the need for content consumption has literally grown in multiple folds.
8. Looking ahead, what do you foresee for the marketing industry in the next two to five years and how do you anticipate its evolution?
After the pandemic, things changed greatly for how people like to watch things. More and more people started wanting to watch videos and shows. Now, there are many TV channels and new platforms like OTT, where you can watch shows and movies. But what's interesting is that these platforms are working together. It's not about just TV or just digital or OTT. It's like they're all part of a team now. Content marketing, which is about promoting things through content, has become important.
Looking forward, some important ideas stand out. First, it's important to know what you want to achieve with your brand when you're doing content marketing. Also, think about what your audience should feel and learn from your content. This helps you plan what content to create. The way you share your content is also key. For example, when we started Z Bioscope, we used digital media to connect with people, especially when we just began. And the content people made themselves, like videos and pictures, played a big role in getting people interested in our brand.
The future looks bright. It's not about just one thing winning over the other. TV, digital platforms, and OTT are all going to grow together. This shows how exciting and full of possibilities this industry is.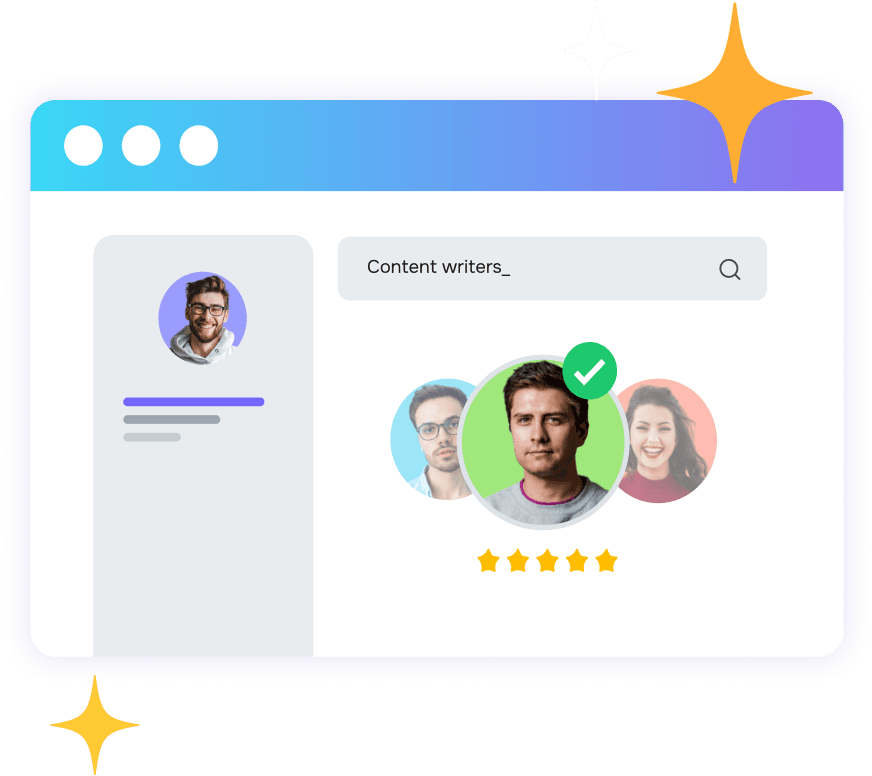 Get started with Pepper's Content Marketing Platform.
Designed for winning teams.