Jaydeep Deshpande
Head Of Enterprise Marketing at Google Cloud
Democratize content to reach the last customer, says Jaydeep Deshpande
Consumers have evolved significantly in the last 20 years, and so have marketing, communication, and advertising strategies. One of the biggest shifts is that messaging for B2B is based on what the buyer, user, and chooser want to consume, and can relate to. Not merely what brands want to communicate about their products or services.
In this interview, Jaydeep Deshpande, Head Of Enterprise Marketing - Google Cloud, talks about the role of content in brand strengthening, building, and correction, in the context of various B2B brands. He also delves into how new-age consumers want to be part of the messaging story of a brand, and how brands can take steps towards democratizing content and reaching the last consumer.
1. We would love to hear about your professional journey.
Today, I completed 20 years of professional experience. I started my career in advertising. Back then advertisers were called the masters of content creation. But it was typically focused on the B2C (Business 2 Consumer) segment.
Thereafter, I changed my industry completely and joined an organization called SAS, which was into business analytics, and analytics in general. It's a great place to be when you can marry content with analytics, and reach out to people with facts, instead of what used to be based on gut. After working for about seven years there I moved to an organization called Qlik, which was into visual Analytics, the next layer of what is put on top of Analytics.
I worked with them as a Chief Marketing Officer (CMO) for the SAARC region for six and half years. And for the last five years, I have been heading enterprise marketing for Google Cloud business, which is the fastest-growing business unit across the globe.
2. How has the mindset toward advertising changed in the last 20 years?
A lot. 20 years back advertising was the hotbed of content creation. But people would always think of advertising as something that was above the line. You would see an advertisement on television, a print ad, or even outdoor advertising. Beneath all of that, there was a lot of planning, before coming up with what consumers saw.
Today, advertising is a great combination of above-the-line, below-the-line, and everything in between. There is a lot of digital that has come into the picture. Look at social media; content is being created in the most snackable way.
3. Do you believe content has become more democratized, today?
You have used the right word - democratized. Today, everything has got to do with the last consumer we are trying to reach. The communication strategy, marketing, and advertising content would evolve. What was a great way of consumption from a content standpoint 20 years ago is not the same thing today, and it will not be the same thing 20 years from now.
We need to revolve around what the end-user is demanding and wants to consume, or know. Then build our marketing strategy around it. That's how it has really changed and evolved. And it will keep evolving every year, if not faster.
4. Do you think legacy brands can survive the next 50 years in a value-based consumer market?
20 to 50 years back we would probably be listening to what Amitabh Bachchan or Shah Rukh Khan would want to say. Today, everybody is creating content and is probably more knowledgeable than the brand ambassadors themselves.
They want to go to the core of everything, including the core of what a product or solution is trying to sell them. Once you do that, everybody becomes a part of the messaging/ advertising arena, and of the entire journey of the brand. Therefore, the democratization of everything becomes very critical.
There's a change in the ethos of what the new-age consumer is all about - their needs, wants, and desires. If we do not understand that and just try to push our product, then yesteryears brands are probably not going to shine as much as they did earlier.
5. How can marketers create messaging that consumers can relate to in the B2B context?
It goes back to a very important concept of who are the buyer, user, and chooser. People thought that B2C marketing is very different from B2B.
With B2B marketing, you are trying to communicate and reach out for very different sets of products or services. But think about it from a buyer-user-chooser path. Think about the persona or the profile. That happens to be the same.
Say, a Rishabh will be a buyer, a user, a chooser, or all three for a consumer brand. They buy toothpaste from an FMCG, and something is happening in their mind before making that buying decision. It's the same person who is probably buying technology for an organization that he is working for. So, the persona is not changing.
So, for organizations trying to reach Rishabh, they need to identify what messaging will resonate with him. I should understand that Rishabh can be connected at a social, emotional, and practical level. Can I bring that aspect into my marketing? Can I bring that aspect into the content that I create for Rishabh? If I've got to build that up, I think it is far better than just pushing any content they may not be interested in.
6. Working for a well-known brand vs a lesser unknown brand - how does it compare?
When you are thinking of a brand, three things come to mind - brand strengthening, brand correction, and brand building. When I joined the technology industry, my first organization was SAS.
People knew about it, and that it was doing something in the analytics field. But the challenge was actually about brand strengthening. Could people relate to the brand? People thought SAS was primarily for backend operators or analysts. So, how do we strengthen the brand image so everybody relates to the brand? That was a problem that I solved.
Now coming to my next organization, I will give you an example of brand building. I joined Qlik during its launch phase in India. Nobody knew what they did, and there was a lot of confusion about what it stood for as well. I wanted everybody to understand what the visual analytics field was all about, and then build the brand from there on.
With Google, a well-known brand, there was no problem with brand building or strengthening. But there was confusion between Google and Google's cloud business where I am managing enterprise and product marketing. That was huge. Everybody knows Google.
But it was important for us to make everybody understand what Google's cloud business was all about. We want to inform people that it was for the enterprises. So, that correction is what we did in the last five years. Today, we are the frontrunners from a cloud standpoint.
7. Has the purpose of content changed or is it the same?
I think that at the grassroots level, it will remain the same but will change at the top level. A few years back the objective was to be top of mind from an ethos standpoint, and that's what at least the consumer brands were doing.
Today when we look at the B2B side of the business - be it technology or manufacturing - the purpose is to relate to, and go a couple of notches towards the customer, touch those chords that I spoke about are social, emotional, and practical. Can the brand, the product, or the service provide me with whatever I want and can I relate to it?
Once you can build that relationship it forms a really strong bond that I don't think anybody can break. Go back again to the yesteryears - whoever had top-of-the-mind recall easily could have gotten the consumer's mindset.
There's a commonality between the yesteryears and today i.e. - am I able to build that relationship?
8. How do you think open AI is enabling content?
I think open AI will play a huge role in content duration going forward. Such platforms can be used to mold the content to the audiences you are trying to reach out to - the consumers and end users. It will shorten the time cycle within which you will reach the consumer.
Earlier we would take quite a bit of time to find the right messaging and then build the content around it.
While humans will still find the right message and the content around it, the curation and building up of the elongated content will become much easier with the help of these open AI platforms.
9. Where do you think the internet is headed?
Every day, an individual has 5000 plus thoughts, if not more. Where are these thoughts coming from? That person is consuming data from someplace - online, offline, social media, Whatsapp, or other platforms. The key here is - am I able to relate my content to an organization, or set of decision-makers, or an individual's persona in her personal or professional life?
Users will only consume the content that they find most relevant. It's not like they are going to consume everything. They will pick and choose.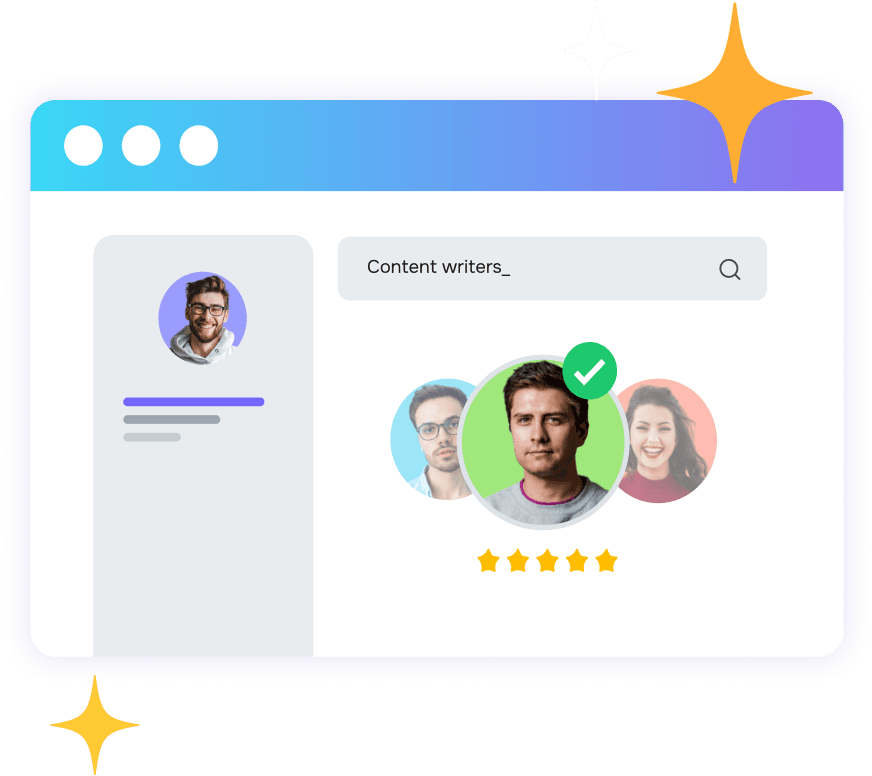 Get started with Pepper's Content Marketing Platform.
Designed for winning teams.