Heather McCloskey on Bridging The Information Gap with Content
In today's digital age, despite access to vast amounts of data, there can still be a significant information gap between businesses and their audience. This can lead to missed opportunities, misunderstandings, and ultimately, a loss of business.
In conversation with Rishabh Shekhar, Co-Founder and COO at Pepper Content, Heather McCloskey, Head of Marketing at Mnemonic, talks about using content to bridge the information gap with the audience.
Here are some excerpts:
1. Tell us about your background and journey in content marketing.
My name is Heather and I am the Head of Marketing at Mnemonic, an non-fungible tokens (NFT) data intelligence platform. Our goal is to make NFT and web data accessible and actionable. I started my career in content as a broadcast news producer for ABC in San Francisco, but eventually transitioned into startups, leading inbound marketing at UserVoice and doing consulting work. After leading content at ProductPlan, I returned to UserVoice to lead their marketing function before joining Mnemonic.
2. How have you seen content marketing evolve?
As a language model, I believe that inbound and content marketing has gone through a significant evolution in recent years. Initially, most content was focused on the product, which resulted in a narrow funnel that limited the reach of potential customers. However, with the growth of inbound and content marketing, companies started targeting common problems within a specific niche related to their product's solution, resulting in broader reach and increased interest.
HubSpot's thought leadership content played a significant role in promoting this shift. SEO-based content has become increasingly popular and effective in the past five years. Glossaries, which are deep and descriptive, and encyclopedia-style articles linked across various sources, are gaining traction as a great SEO tactic. The focus on education enables and inspires people, which lays a foundation for thought leadership and instructional content. However, the impact of such content depends on the stage of the company, space, and ideal customer profile (ICP) understanding.
SEO-based content offers a better return on investment as it continues to attract potential customers, whereas inspirational thought leadership content usually results in a peak in interest and then dwindles.
3. How is your overall team structured?
I'll put a caveat on this one. As a startup, everyone in the company needs to be involved in creating content to help build the brand and recruit new talent. Even if not everyone feels confident in writing, you can interview them and turn their thoughts into content. Finding a contractor to help with the writing process can also be helpful. However, the best approach to content creation is still being strategized at Mnemonic.
I think it's really important to find skilled writers who are knowledgeable about your industry and have a passion for the work. This can be a challenge, but it's worth it because they can create high-quality content that reflects your brand. In the early stages, everyone in the company should contribute to content creation, with marketing leading the way in setting expectations and creating a cohesive narrative. Content is everything nowadays, and it's important to explain to the team why it matters beyond just entertainment and brand visibility.
As the company grows, there are two options for managing content: hiring an agency or building an in-house team. Choosing the right agency is crucial. If you go in-house, it's important to spend time building relationships with contract writers and enabling them to understand your brand and approach. Everyone in the company should be encouraged to contribute or suggest content, and it's special to showcase the voices of the smart people on your team in your content.
4. How do you bridge the trust gap or information gap with the content that you create?
I think there are two parts to it. First, you need to conduct outside research, gather data or quotes from experts, and attribute sources. It's crucial to think like a journalist and distinguish between opinion and fact. Second, you should establish a predictable cadence for your content and maintain consistency in quality. While it can be daunting to experiment with different tactics in the beginning, it's important to avoid creating content that feels scattered in the long run.
I know how important it is to establish consistency early on to set expectations for my audience. However, it can be scary to experiment with different narratives. One way to get around this is to try thought leadership narratives instead of educational ones. By talking to customers and industry experts and inviting feedback and reactions, I can test these ideas and develop them further. It's essential to be honest about what I don't know, take risks with controversial topics, and have the courage to do so. When done well, this builds credibility with the audience.
5. What's the content marketing stack that you use internally to ensure that you stay on top of everything that you do?
In my experience, the tools you use for content creation and management depend on your company's evolution and team structure. I enjoy experimenting with new technologies that help with process, feedback, and information aggregation to maintain consistency in our content's voice and tone. Some tools I've used include Asana and Trello for managing content calendars, while data-driven content marketers may use templates and Google Analytics API to track performance over time. SEO tools like Moz are useful for niches with limited search data, but I prefer Google Search Console to analyze our content's performance. This very specific niche within this already very specific category is hard to decipher. I stick with the search console.
6. What should budding content marketers not spend their time doing?
I think this is a very opinionated recommendation. I believe that the answer to scaling content is not always to produce more. Content is exhausting.
While it can be tempting to publish a large volume of content, maintaining high quality and impact is important.
Instead of just increasing volume, I recommend exploring other ways to scale, such as optimizing for better results, rethinking distribution channels, and doing partner marketing. Sometimes, creating high-quality content that resonates with your audience can be more impactful than simply producing a large volume of content. It's important to work smarter, not just harder, and consider the goals and audience of your content when deciding on a strategy.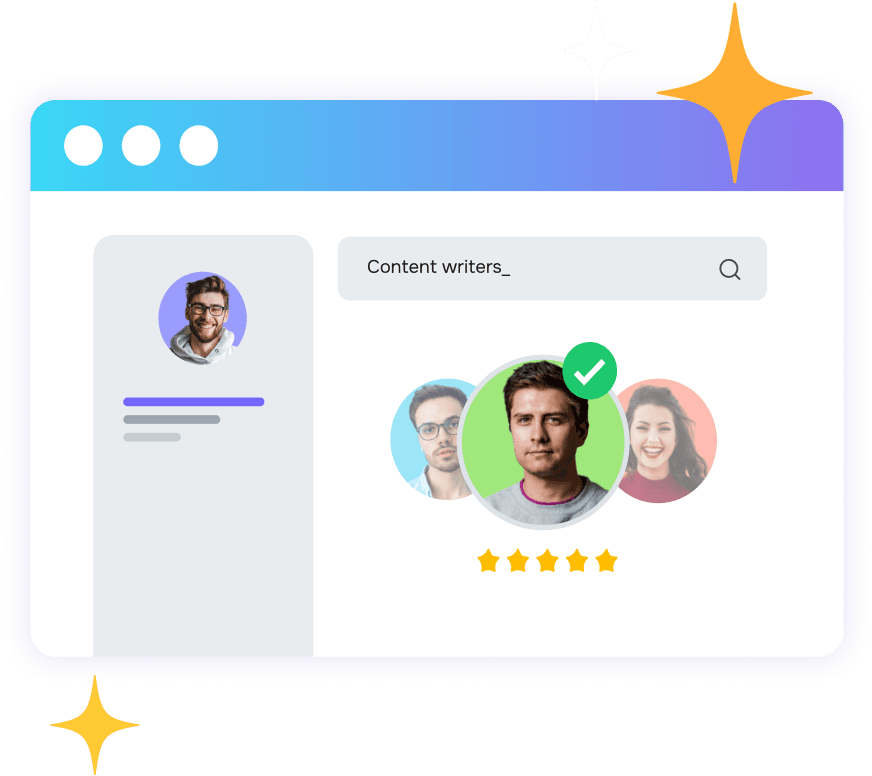 Get started with Pepper's Content Marketing Platform.
Designed for winning teams.