Harshna Pasari on Successful Marketing Campaigns in the Digital Age
The field of marketing is dynamic and constantly evolving, and to achieve success, it is crucial to keep up with the latest trends and best practices. Marketing leaders have a critical role to play in helping businesses connect with their target audiences and establish long-lasting relationships.
In this interview, Pepper talks to Harshna Pasari, Marketing Head at BlueStone, to gain insights into her approach to marketing, the challenges she has faced over the years, and her predictions for the future of the industry. Whether you're a seasoned marketer or just starting in the field, there's plenty of valuable knowledge and advice to be gained from this conversation.
Here are a few excerpts from the conversation:
1. Please tell us about your journey as a marketer.
I began my marketing journey at Kantar IMRB, a role that helped me develop my data analytics and consumer insights acumen. Since then, I've held marketing roles across global tech and e-commerce brands where I sharpened my expertise in launching digital brands and products.
I was lucky enough to be a part of Amazon's India foray and closely witness the evolution of consumers online. On the coattails of that, I piloted a baby registry program that leveraged digital personalization and network effects. At Lenovo, I used my eCommerce expertise to develop the brand's sales on marketplaces and achieve exceptional growth across categories.
As Steve Jobs said, you can only connect the dots looking backward; and all the exposure to various channels and analytics helped with my mandate at BlueStone, where I'm tasked with building brand awareness and then cascading that across the funnel to deliver topline impact.
We've pushed the envelope for the brand and category with our first 360° campaign in nearly half a decade titled Love Is In the Little Things.
2. In your 10 years of experience as a marketer, how do you think the marketing space has evolved? Where do you see the future of marketing headed?
Today, data drives all our conversations in marketing. In my opinion, Emotional Quotient (EQ) is the future. Empathy and emotion will emerge to be critical winning factors for any business.
We're seeing EQ being leveraged in terms of the personification of the brand. We see brands courting transparency, founders showcasing the raw behind-the-scenes reality, and consumers counting on brands as friends. In a complex world, consumers are aware that no brand can be perfect and are willing to accommodate the intricacies as long as the business espouses humane values.
As always, marketing and consumer behavior continue like the chicken and egg - it's difficult to pinpoint what came first and each impacts the other in a never-ending chain of dominos. With increasingly complicated social-economic realities, it's the brands that humanize themselves that will win.
Ultimately, the key is to focus on the feeling or emotion behind your content, not just the product itself.
3. As someone who has led and built teams, how have you observed the challenges marketers face change over time in response to evolving trends and technologies?
In their race to capture attention, marketers are currently struggling with a Catch22 situation where they're stuck between tapping into trends and standing out from the crowd.
Every marketer having access to similar marketing tools adds another layer to this pain point. When everyone can glean similar insights, how does one stand out? A possible solution is leveraging AI to look at data in newer ways and gather fresh insights.
AI will be able to help us by providing a different perspective on data and giving us unique insights for specific target groups, products, or occasions. Since there are many touchpoints to consider, it can be challenging to put all the data together in one place.
Another hurdle to solve because of the infinite combination of channels is attribution. Putting together data reliably from across channels, especially in an omnichannel world where cross-channel comparison isn't always apples-to-apples is a significant pain point.
4. With all the buzz around AI (Artificial Intelligence), what do you think is going to be its impact on marketing? Is it going to eliminate that human aspect?
The rise of ChatGPT, Google's Bard, and more have resurfaced the conversation around how AI will soon usurp a marketer's role. However, AI can be an enabler for marketers, not something that makes their roles redundant. It can take away all things mundane and monotonous and make space for strategic and creative thinking. While marketers invest their creative thinking in current trends, AI can enable them by forecasting the future.
I don't believe that AI will make us redundant. Rather, it will help us to achieve more by automating mundane tasks and focusing on more creative, strategic thinking.
Where we're at today, AI is still missing the human dimension. I strongly believe that empathy and EQ drive content that connects and succeeds. Without that sensitivity, we won't see any AI develop insightful campaigns.
5. We always talk about churning good quality content, what exactly is good content according to you? How does someone get it right?
Great content is what taps into an emotion or solves a problem for your audience. It's not the fineness of your coffee grounds, but how it fuels you in the mornings; it's not the diamond's caratage but how it's a symbol of your love.
Great content is a blend of creativity and data. It requires using data to understand various channels, formats, and audiences, and developing an overarching theme that connects with the audience at a deeper level.
With shortening attention spans and overwhelming choices, identifying how you can strike an emotional cord with your audience is what forms the base for great content. This insight can stop a thumb or capture eyeballs rather than the same old product-centric content.
To be able to create such content, there's a need to marry data and creativity. The creativity qualitatively drives the content strategy in terms of brand emotion, values, tone of voice, content buckets, and audiences. Data informs the channels, their idiosyncrasies, and formats and creates an ever-informing feedback loop. Together, they help you develop the ideal structure and create targeted content for the audience.
6. Do you use a specific tool for content creation across your channels? Are you someone who believes in creating a strategy for content creation, and if so, what is your take on it?
When it comes to content creation, no one tool fits the bill. We need a stack of tools to assess the objectives, tone, effectiveness, and associated metrics like engagements, clicks, and conversions. The ideal content stack would capture it all; but today we use a range of tools to help our content creation, marketing automation, and analytics.
When it comes to strategy, I believe it's what ensures your messaging remains attuned to the goals and vision of the organization and eventually strengthens the funnel. Today's complex web of social and content marketing channels demands an ironclad strategy. Without strategy as a guardrail, all your content marketing efforts fall flat.
7. What is your final takeaway for all aspiring marketers listening to the interview?
For those in the marketing field, I believe that data is crucial. As an engineer first and a marketer second, I truly believe that data has the power to transform our thinking.
However, it's also essential to keep human values, emotions, and empathy in mind. To be successful as a marketer, we need to strike a balance between the two. By blending data and human understanding, we can effectively capture our consumers' attention and stand out in a cluttered market.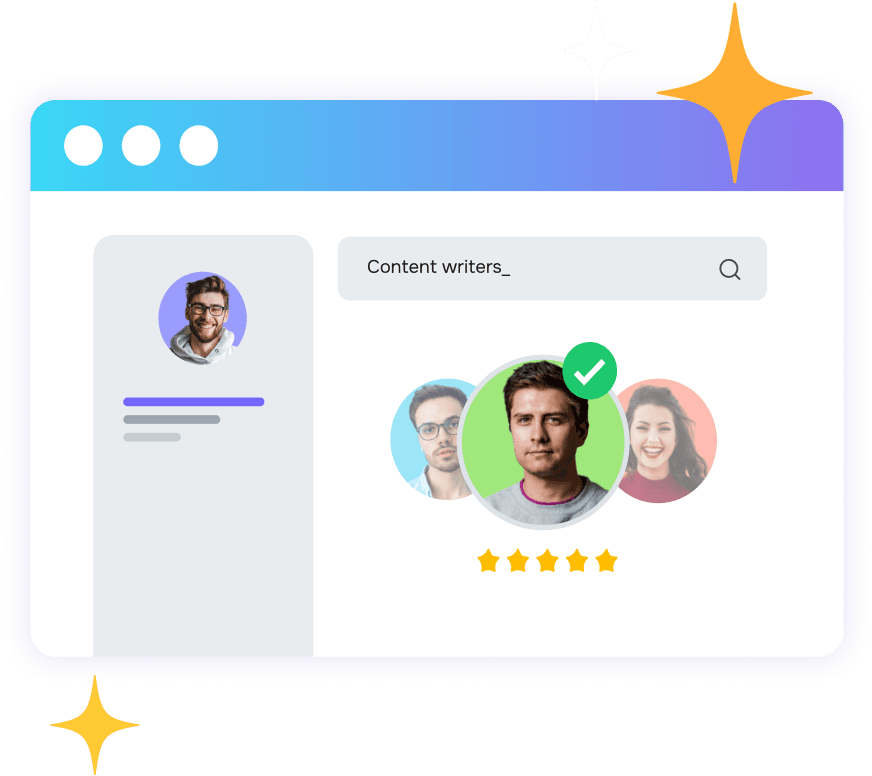 Get started with Pepper's Content Marketing Platform.
Designed for winning teams.