Content can build a business, says Gaurav Mehta
How do you go about leveraging content to build and scale a business? What is the role of technologies like Artificial Intelligence and Machine Learning in this journey? And how can brands keep pace with consumer behaviors and habits, which are shifting so rapidly? These are some of the most common concerns of marketers in the digital era.
In this interview, Gaurav Mehta, Chief Marketing Officer of Zupee, walks us through key learnings that shaped his understanding as a marketer at different junctures of his career. He shares valuable insights on how to adopt the right marketing strategy based on the life stage of a brand. He also shares an important perspective on the emerging role of AI and ML in shaping the future of content marketing, and business goals.
1. Tell us about your journey in digital media.
I've been in digital media for 14 plus years - at Yahoo! for four and a half years. I was part of the founding team at OLX South Asia. I looked after marketing, content, and a couple of Profit & Loss (P&l) responsibilities at the CarDekho Group. And in one and a half years of being at Zupee, I'm seeing, on a macro level, that digital is touching every aspect of our daily lives. Not just for people staying in cities but a large part of the Indian population.
In 2008, I had a chance to go to HCL or Yahoo! I decided to go to Yahoo! I had wanted to get into digital. That decision gave me the platform to be involved right from the infant stages of digital, which served me well.
I have had the chance to work in high-growth companies, as a founding member or a management executive. It's very dynamic. It keeps you on your toes. But I think that's what a fulfilling professional life would be.
2. How have you seen content evolve and revolve around marketing?
I saw content playing out differently, giving me lessons, at all stages.
I called Yahoo! the mothership of the consumer internet; Yahoo! was built on content. Not its own, but syndicated content. Here I understood the power of content personalization and the shapes and forms of content that helps build a business.
A lot of the time, you start bucketing people based on the content that they are looking at. But Yahoo! taught me that a person who is reading about the stock market can also be looking at fashion and Bollywood. It taught me that human beings are much more heterogeneous than we give them credit for. It was a good initiation into the world of content.
Fast forward to OLX, where I got interested in the power of content. We started playing with a lot of frameworks and theories around how branded content could help us.
One of the big reasons I joined CarDekho was because as a Chief Marketing Officer, I was getting a team and was interested in how content can help build a business. Automobiles are a very high-involvement purchasing decision. So, content consumption is supercritical. Here I learned the power of Search Engine Optimisation (SEO), video SEO, short-form content, and social media content.
Apart from brand marketing, content marketing made CarDekho, the biggest Autotech marketing company in India, where almost 90% of traffic is organic. That's due to the power of content.
3. How to balance traffic generated by organic content vs paid marketing?
Hypothetically, if my business had to grow fairly fast in a short span, then through SEO, it's not going to be possible. At this time, maybe you can focus on paid marketing. Alternatively, if I have no short-term issues and am building a business over the next five to 20 years, then not focusing on SEO would be like cutting your own foot!
Whether you should focus on performance or SEO - that's a function of the life stage of your business, the funds that you have, and what you need to deliver in the next quarter or year. I don't think it's an either-or kind of situation.
Make sure others understand this, too, and that there are no mismatched expectations. Or else efforts become null and void.
4. What is an ideal content infrastructure for you?
The way I have done things is to first identify the single-largest problem that you are addressing for the user. At CarDekho, we found out through data analytics of our video content, that the single largest question we are answering for our users is - which is the right car for me to buy?
Once we got that insight, we took it to each and every touch point - through product, editorial, branded, and social media content.
The kind of Content Management System (CMS) that we were building also made sure that the content formats that we were trying to develop had the right ally in the CMS. This helps me develop the right kind of content. Then martech solutions take content out to people who are not yet engaging, to help in their discovery journey.
"I don't need something fancy. I want a tech stack that qualifies and quantifies the problem as well as it can. If you don't have the right problem statement, then your go–to market is always faulty. Having an insight engine that gives me the right problems and opportunities, is the biggest wish that I have."
5. How do you analyze the quality of content?
At a company like CarDekho, the content must answer the question - of which is the right car for me to buy - and we whetted it from many different angles. To give you an example - the only thing we would do from a content perspective - was to compare - say, a Honda City versus a Verna.
Once we understood the right problem to solve, we did the variant analysis. For instance, we were doing - a higher end of a hatchback versus the lower end of an SUV - these types of comparisons. "If you want to buy this car during Diwali, this is the wait time" - this is also a big determinant in how you purchase a car.
The kind of content experiments and formats that were coming was only because of this data analysis that gave us the confidence to do more.
Apart from this, the whole personalization journey tells us - is the user moving along as and when they should be moving along to the next stage? Did the content you gave to them at the initial stage of the journey nullify the information asymmetry at that stage?
Don't give users final stage information at the first stage. Hand-hold them and help them move along in the journey at the right pace. That is the post facto understanding of whether the content is doing the job. That in my mind is a good success metric.
6. What is your take on AI doing the work of content creators?
There is a lot of original thought process that's needed, which connects the dots, even disparate dots, where you have a very curious mind at play. Once you have experimented enough, you know that these are the only variables that are meaningful or have addressed 95% of my user problem.
When you have all the schemas and variables working really well, then I'm all for an automated way of creating content by the hundreds and thousands. But if there is a new problem, a new user behavior, where a linear set of variables is going to be 30-40% of the problem set, then you are going to do a disservice by giving it to an AI module to write the content for you.
AI and Machine Learning (ML) are only as strong as the patterns you give them to recognize. If you have been unable to recognize the patterns, then there's a big chance that machine learning is going to happen on a faulty data set. This is why the heavy lifting and creating must be a human job. Once variables that matter are set, then automation is very much required.
7. As a marketer what have been your biggest challenges?
Marketing in my opinion is the fastest-moving discipline of any business function. You need to know what is happening out there from a fairly high degree of understanding. But it's a challenge because there is so much happening.
The second thing - how do you take something that you really believe in, don't have the legacy data to prove if it will work, but the stakeholders need to buy into it? Quantifying some of the things you are doing for the first time is a challenge.
Also, the fact that audience behavior and attitudes shift very rapidly, and you have to adapt very quickly. What worked yesterday doesn't work today.
These are the three biggest problems I would be concerned about.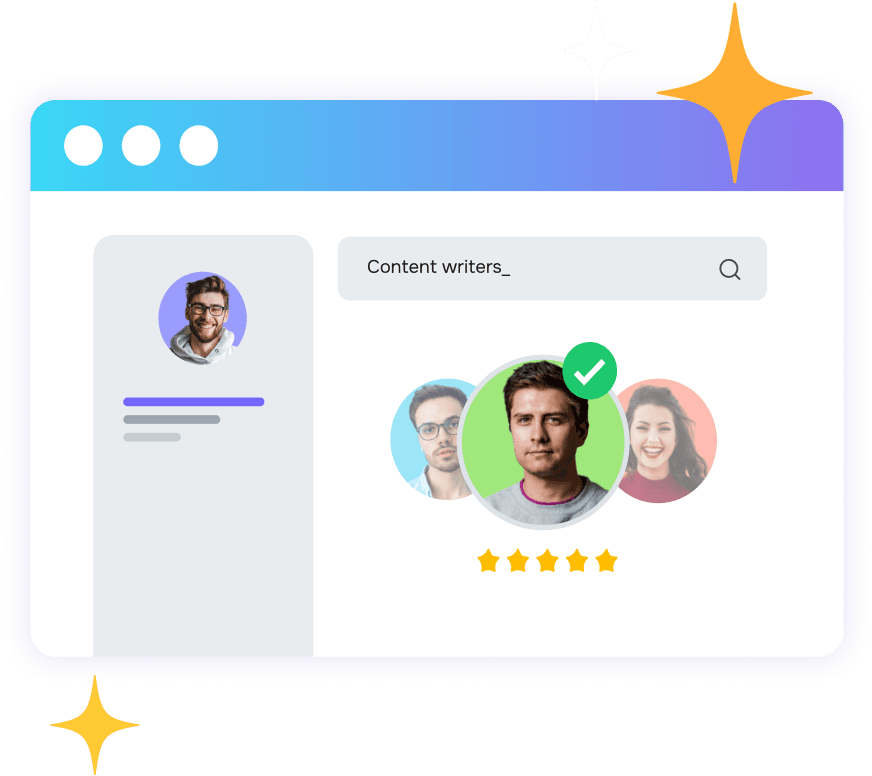 Get started with Pepper's Content Marketing Platform.
Designed for winning teams.