Tackling the Quality Versus Quantity Debate with Emily Dumas
Both quality and quantity are important considerations for businesses when it comes to creating and publishing content. However, it's important to strike a balance between the two in order to effectively engage and convert the target audience.
In a conversation with Anirudh Singla, Founder & CEO at Pepper Content, Senior Content Marketing Manager at Evernote Emily Dumas talks about tackling the challenge of content quality versus quantity.
Here are some excerpts.
1. How has your journey in content been so far?
I didn't intend to be a content marketer. I wanted to be a journalist and I stumbled into content marketing while I was studying communications and journalism in college. I started doing a lot of traditional content marketing, running company blogs and social media accounts, and I loved it. And then, I discovered content marketing for SaaS companies. From discovering B2B to B2C and loving content marketing, I ended up working for a lot of hyper-growth companies and getting deeper into content marketing, and that's been my career for the last seven or eight years now.
2. How has your role as a content marketer shaped up over time?
At Crayon, I was the first marketer hired by the CMO. So not only was I a content marketer, but I was also doing demand generation, working on the website, SEO, and sales. Crayon is also where I got into product marketing and competitive intelligence. I worked there for three years.
At ZoomInfo, I was on the product team doing content for product managers and product marketers.
At Evernote, I did full-funnel content marketing across all platforms. I did everything from the top of the funnel, SEO, blog, working on the website, and social media. I also managed influencer campaigns.
3. What do you think about the content quality versus quantity debate?
I feel like it's a double-edged sword because content is all about testing new things. You have to put out more content and also make sure that you're putting out quality content that's helping your user or your visitor at the end of the day. So I think ultimately, a mix of quality and quantity is what's going to get you to succeed in content marketing because you need that testing element, but you also need to be able to give your customers what they need.
I've observed that putting out more content doesn't always fetch more traffic, leads, or revenue for the company but putting out high-quality content does. Traffic, leads, and revenue are important KPIs for content marketers, so finding that happy medium between quantity and quality is the sweet spot for successful content.
4. How often do you guys rely on on-demand talent support from freelance platforms, agencies, or freelancers in general?
At ZoomInfo, the content team was quite large. I worked with the content team, but I was a part of the product team. At Evernote, the content team comprises only two people. Then we've got our social team and our community team, which is also only two more people. We're a very small but mighty team and we work in correlation with our creative team. We have in-house copywriters, copy editors, and designers but we also do use a third party.
It's not always easy to scale at a fast pace with a small team, so using external help is always beneficial.
5. Do you think even these on-demand remote models would work for you guys?
I think it's essential to have the on-demand talent option for a short-term project or some extra support on a project. For a company like Evernote where we're scaling out our content right now, we're investing in new platforms, and exponentially increasing the amount of content we're producing. Having an on-demand need for extra content support - writing and design - is very beneficial for a company like ours.
6. What would a salesforce for content look like for you?
I think in an ideal world, I would love to have some sort of platform where I could find subject matter experts that can help me on a project from the beginning to the end. If I'm thinking in terms of Evernote, I'd want someone who is a productivity expert, they've got their profile on this platform, and I can search that. I'm looking for someone with writing or design expertise so I can partner with that expert or freelancer and take a project from beginning to end on one platform.
7. What are the things you would suggest that a content marketer should not be spending time doing?
I'd suggest not overthinking the projects you're working on. Start with brainstorming and dump all of your ideas onto a page. You can then take that and go in several different directions. Just be confident in what you're doing, create it, and put it out there.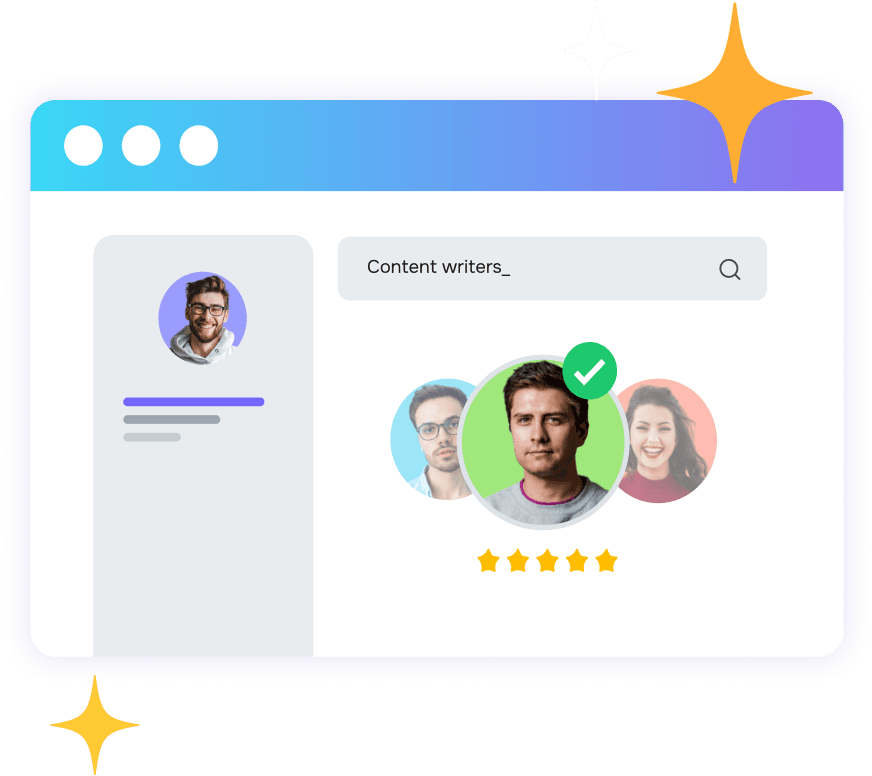 Get started with Pepper's Content Marketing Platform.
Designed for winning teams.