Dhananjay Yadav on AI and the Future of Contextual Marketing
In this chat, marketing pro Dhananjay talks about his career and experiences in different industries. He's worked with companies like IDEA Cellular, Simplilearn, Razorpay, Cleartax, Homelane, and Zalando. He knows a lot about things like digital marketing, product launches, fintech, and e-commerce. They discuss how marketing has changed, new trends, and what might happen in the future. He talks about the importance of content marketing and SEO, and how AI and machine learning affects marketing. He also talks about the challenges marketers face today, like data privacy rules and the need to focus on messaging. Finally, he shares his ideas on the best marketing tools and his dream marketing platform. This platform would use AI to send targeted messages at just the right time.
1. Tell us about your journey so far and your major accomplishments.
I started my marketing journey as a brand manager for IDEA Cellular where I focused on both ATL and BTL marketing strategies. After a year, I moved into product management for IDEA. There I launched segmented and open-market products during a time when the telecom industry was booming. I then joined Simplilearn (Edtech) as they acquired Market Motive. It was the largest digital course provider in the US at the time. As an inbound marketing manager, I focused on both the Indian and US markets.
My next move was to Razorpay, a fresh fintech company where I was among the first 100 members. As part of a small 4-member marketing team, I built the entire digital tech stack. I launched their first outdoor campaign, which won a Foxglove award. From there, I moved to ClearTax, where I leveraged my fintech knowledge to manage marketing for both B2B and B2C products.
Then I joined Homelane, a B2C home interior company with a hyperlocal marketing focus. We raised a $4Mn round, then an additional $30 Mn round of funding. Also, we onboarded MS Dhoni as a brand ambassador, launching a major brand campaign across Hotstar, Star Sports, print, etc. Several of my case studies were published on Google, Facebook, and marketing automation platforms like MoEngage and WebEngage.
Eventually, I joined as a founding team member at Livspace Store, focusing on growth strategy, white label / private label mix, expansion, profit metrics, etc. Then, I got a call from Zalando, a Berlin-based e-commerce giant. I joined them and got to manage one of the largest budgets in the European market. I developed digital media strategies across 25 different markets, each with unique customer behaviors.
2. How have you seen marketing evolve over the years? Where do you see it headed?
Over the years, I have seen marketing evolve in several ways. One of the most significant changes, I think, has been the shift from traditional survey-based brand marketing to a more measurable and scientific approach. This evolution has also led to the increased use of machine learning in marketing. It affects everything from content creation to audience targeting, in my view.
In terms of the future of marketing, there are a few key trends and challenges that I have considered. Privacy is becoming more important, especially with the arrival of GDPR in Europe. It is expected to become a more significant issue worldwide. I think marketers will need to rely more on contextual marketing to target the right audience with the right message at the right time.
Additionally, brand lift studies have gained a lot of popularity. They can help us understand the impact of their campaigns on brand awareness and other key performance indicators. One challenge that has emerged, in my view, is the increasing focus on privacy. For example, GDPR in Europe has made it difficult to track website visitors and conversions.
Another trend, I feel, is the growing use of machine learning in marketing. From Google's algorithms to content optimization, machine learning is now present in nearly all aspects of marketing. This shift has led to more personalized, targeted, and efficient marketing campaigns.
3. What are some of the pain points that marketers face today? How do you address them?
I could not track website traffic due to GDPR in Europe. This was one of the most significant challenges that I faced. This makes it more difficult to measure the success of campaigns and optimize for better results. To solve this, I had to rely on brand lift studies. They do provide insights into campaign effectiveness but are not as precise as actual numbers.
Another challenge is the need for more contextual marketing. As companies invest more in platforms like Google and Meta, the cost per acquisition continues to rise. To counter this, we need to focus on creating highly targeted, personalized content. It is all about reaching the right audience at the right time with the right message. AI will play a critical role in achieving this level of contextual targeting.
4. Have you been an avid fan of content marketing? What has been your experience with it?
Of course, I have been an avid fan of content marketing throughout my career. I think I always will be. It has been crucial for my work in different industries, as it directly relates to SEO. Companies can only achieve reduced CACs through better SEO. I think I have invested a lot of time and energy into creating and refining content strategies in my career. I have worked with quite a few SEM teams to understand the highest-converting keywords. Then, I built content strategies around them. Content creation is not just all about articles. It also includes a lot of SMS, web, and email processes. All of them need to be contextual and tailored to different audience segments.
5. What is the role of AI in content marketing? Do you think it will keep growing?
I feel AI's role in content marketing will grow by leaps and bounds. Right now, some manual intervention is still needed. One application where I can see AI being used is contextual marketing. It is a great tool to customize your message as per your audience.
In the future, I think AI will likely be used to enhance various aspects of content marketing. This can be to improve media mix modeling, or to optimize creatives in terms of colors, copy, CTAs, etc., just to name a few. Another aspect is to refine targeting strategies for different channels. These channels include programmatic advertising, connected TVs, DOOHs, and streaming platforms like YouTube and Spotify. By leveraging AI, I can make better decisions on which channels to use, when I can use them, and how I can best engage my TG.
AI is going to be growing leaps and bounds. Right now, we are not even using 20% AI, because some manual intervention is still needed.
6. What are some of your favorite tools in the marketing tech stack?
Some of my favorite tools in the marketing tech stack include DV360, which I find more powerful than Google Ads. I also use Meta for advertising. Globally, TikTok has become big, so I incorporate it into my strategies as well. I think content is a major part of my marketing efforts, so I rely on tools like SEM Rush, Ahrefs, and Similar Web to help me with content planning and analysis. When I was at Homelane, I also used Pepper Content to create and distribute content. Additionally, reporting is crucial in marketing. So, Google Analytics and SQL-based platforms like MetaBase are essential tools in my daily work. These are just some of the tools I regularly use and I keep track of them. It ensures that my marketing efforts are effective and up to date.
7. If you could create a dream marketing platform, what features would it have?
If I could create a dream marketing platform, it would be a powerful tool that enables me to reach the right audience at the right time. This makes my marketing efforts highly contextual. The platform would integrate signals from sources like Google and Meta. This would allow me to upload creatives and content. They would be targeted based on the users' language, location, interests, and affinities. This would result in highly personalized marketing campaigns that would resonate with the target audience.
I also would want the platform to have dynamic creative capabilities. I think this would allow me to stitch together content for eCommerce or OTA brands, for example. I feel a few platforms are trying to achieve this level of customization. No one has done complete justice to it yet. I think there is a lot of potential in creating a truly powerful marketing platform. I think it is especially true in edtech. Such a platform can help us a lot to reach our TG in the most effective way possible.
My dream platform is one where you can get signals from sources like Google and Meta. Then send creatives and content to specific audiences based on their language, location, interests, and affinities. You make it so contextual, that now you're able to hit the right audience at the right time.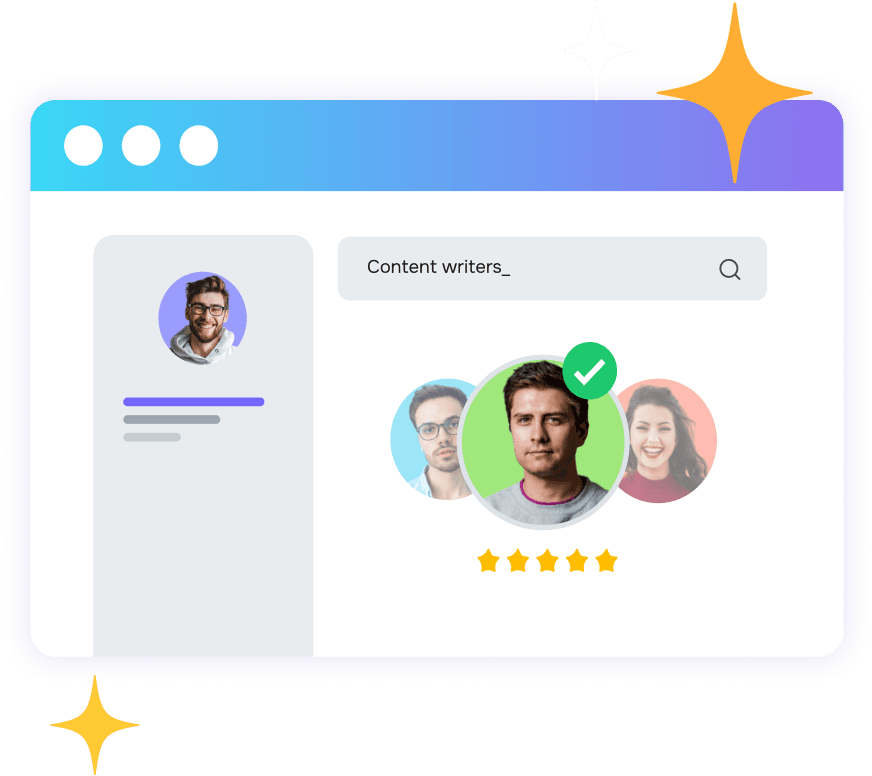 Get started with Pepper's Content Marketing Platform.
Designed for winning teams.