Deb Gooha
Chief Growth Officer & Chief Marketing Officer at Global Payments Tech
Lessons on Content Marketing from Deb Gooha
Content marketing is the art of creating valuable content to retain a clearly defined audience. It aims to drive profitable customer action by building trust. Effective content marketing helps brands connect with their audience by providing them with information that they are interested in.
Content marketing and brand storytelling are two powerful marketing techniques that are closely related. When used together, they create a powerful marketing strategy. It can lead to increased brand awareness, customer loyalty, and sales.
In this conversation, Deb Gooha, Chief Growth Officer & Chief Marketing Officer at Global Payments Tech, shared insights on content marketing and the impact of AI in marketing.
1. Tell us about your professional journey
Starting out at Hindustan Thompson in Mumbai, I spent nearly 6 years managing two brands - The Pears Diamonds Forever and Tribhuvandas Bheemji Zaveri. This was a time when advertising was primarily traditional, and my experience taught me the fundamentals of branding and communication. These were invaluable lessons that would help me in my future roles.
I then moved on to Mediacom, where I worked as a media planner and buyer. Here, I learned how to place content strategically to deliver maximum impact for clients in terms of ROI. My core focus was to develop media plans that could help my clients gain the right kind of traction. Following my time at Mediacom, I joined HCL Infosystems as a brand manager where I had the opportunity to work on a vast portfolio of products. These include Toshiba laptops, Easy Bee, and Been Stocks. My team accommodated traditional advertising and digital advertising, including email marketing for the clients.
After HCL, I moved on to Tata Tele Business Services where I was the marketing head for the Gujarat circle. My role was to create traction in the market for prepaid and postpaid mobile connections. Unlike my previous experiences, the marketing here was very different. My biggest challenge was to create a parallel for the GSM connections because we were competing with Vodafone at that time. To create a sense of belonging for the brand, I created a regional brand campaign. The objective was to generate traction while creating the last-mile impact.
Following this, I joined Comviva Technologies where I had the challenging role of selling SAS and other B2B prepositions to global players. Here, my marketing focus was to create a clear understanding of products that could turn around clients' businesses. We started digital marketing in Comviva, creating a YouTube channel and uploading all the corporate material there.
I had the opportunity to re-launch Delta Electronics, a global innovative power of switching supplies. My main challenge here was to create a brand image for Delta as an authentic Taiwanese brand. I wanted to differentiate it from the other Chinese brands. Today, Delta has a stronger brand image.
After my stint with Delta, I started my own marketing company called Miller Marketing, in collaboration with Mega Miller Singapore. Our focus was on creating marketing technologies and providing services to big clients like RedMart and Q Tech. I and my team developed an ML platform that collated data and segregated it for our clients.
However, after the contracts with our clients came to an end, we had to let go of some of our business lines. So, continued my company for only 3 years. It was during this time that I met the current CEO and MD of the National Payments Corporation of India, at a marketing summit in Mumbai. He asked me to create their marketing organization for NPCI. Initially, I said no! But later, I realized it was a great opportunity for me. So I joined them as the Marketing Brand Alliance Head for digital payment services.
I was creating different strategies for different payment production services of NPCI. Initially, I faced some challenges in marketing but decided to work closely with banks. We use banks for marketing our payment products. They helped us to promote UPI as a product. In the same organization, I and my team created the brand book, logo elements, guidelines, and more. We created NPCIs' digital handles, including Twitter handles for different products.
One of our biggest achievements was the creation of an automated platform that responded to customers' queries instantly. We used Chatbots for solving customer queries. But now there's an AI that provides the right answer to all customer queries, right from the ticket raised. With this, I learned what Chatbots are. I worked in NPCI for only 9 months as I was looking for bigger marketing roles.
After NPCI, I switched to my current company, Global Payments Tech. We are catering to regions like MECA, Africa, Europe, and America. In all these regions, we are providing different payment gateway solutions. We are promoting MTB business.
Each region has a unique market and customer profile. We create tailored strategies to cater to their specific needs. We first understand our product market fit and then continue to do marketing. Also, our offerings align with the customers' needs.
2. How do you use ChatGPT in your workplace?
I've noticed that my team's emails have become more professional and impactful lately, which is great. They have been using ChatGPT to create an email that has some context and punch. However, I've also realized that tools like automated response systems have their limitations.
They may be useful for simple tasks, such as checking if we're on the right track with a task. But they can't provide customized responses or help with more complex tasks. For example, ChatGPT cannot develop a marketing strategy for a specific market like Kenya. But a few marketers are using it to plan a list of marketing strategies.
ChatGPT has limited scope and cannot provide customized responses or strategies for specific markets.
Ultimately, it's important to recognize these limitations and rely on our own skills and knowledge to achieve our goals. As soon as brands realize the limitations of AI, they'll return to traditional methods to create business strategies.
3. What are a few Current Marketing Trends picked up by Businesses?
In the world of marketing, the focus has shifted from simply making a list of influencers to creating branded content that fits a specific script. Category branding is also crucial, as marketers must pay attention to trending topics within a given region.
"Marketers must capture the trends specific to their domain."
But their content must align with their brands. They must understand how to place content on different platforms effectively. That's because the channels and consumption of the audience vary. You cannot paste YouTube content on Twitter. The behavior of the audience on both social media platforms is different.
For instance, in India, the current buzz is around UPI's "buy now, pay later" feature. Similarly, in Kenya, despite the existence of a payment platform based on USSD technology for over a decade, other companies are searching for alternative options.
So, marketers must create content that aligns with the topics happening at that time. Additionally, understanding the nuances of various social media platforms and how to utilize them can make all the difference. It will help you successfully deliver a message to potential customers.
4. Any last thoughts on content marketing?
Content marketing has evolved. In the past, the focus was on producing as much content as possible to generate more traction. However, with the increasing amount of clutter, businesses must now be more selective in their content creation.
The key is to strategically create high-quality content that aligns with current trends and resonates with the audience. This means understanding the "sweet spot" - the intersection of what everyone is talking about and what unique story your brand can tell. By doing so, businesses can produce content that stands out and generates more engagement. Knowledge is not experience
It's not just about creating great content, but also about placing it strategically. Posting content at the right time and on the right platform is crucial. Each social media channel has a unique audience with different consumption patterns, and what works on one platform may not work on another.
While thinking outside the box can be great, it can also be risky. It's important to strike a balance between creativity and safety and create exciting and informative content that resonates with your audience and reinforces your brand's message.
By striking the right balance between creativity and caution, brands can deliver compelling content to build a strong brand identity. Ultimately, the key to success lies in understanding your audience, staying attuned to the latest trends, and refining your content strategy to stay ahead of the curve.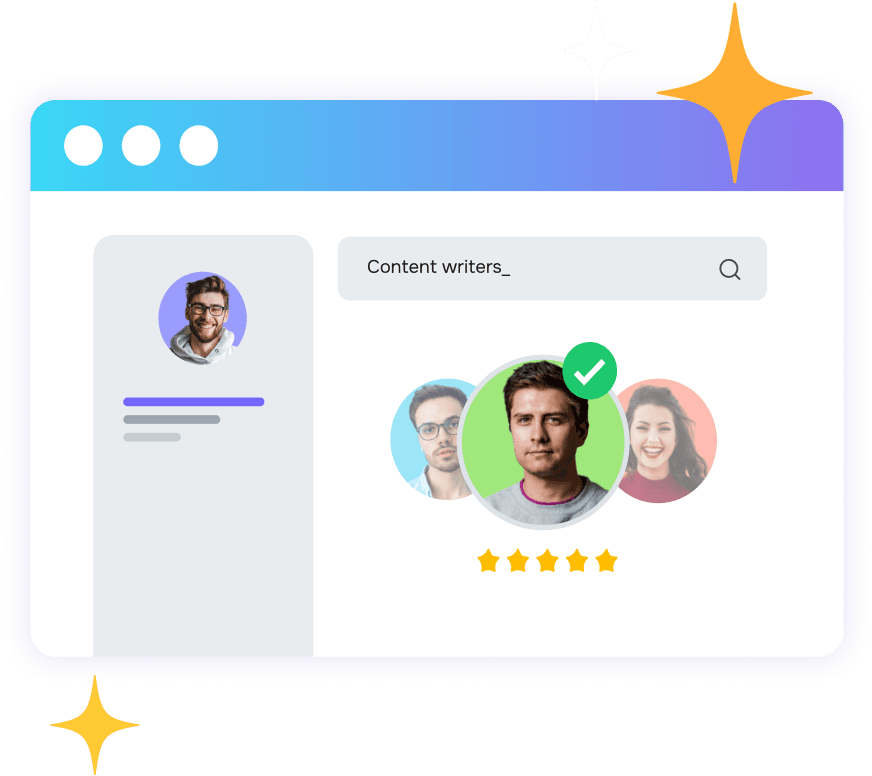 Get started with Pepper's Content Marketing Platform.
Designed for winning teams.