Talking About Developer-Led Growth in Content Marketing with David Mok
As Artificial Intelligence takes on bigger roles in the content marketing sphere and buying software that helps you conduct your business well starts trending, industry influencers believe that it is still all about writing well and providing value to real users of your service.
It is not about what people up there think; it is more about proceeding from the bottom or beginning a hierarchy or the process upwards.
David Mok, the Director of Content & Partnerships at Labelbox, talks to Rishabh Shekhar, Co-Founder & COO at Pepper Content, about ensuring that your content marketing strategy hits the nail and how content marketers need to focus on developer-led growth.


Here are some excerpts.
1. Please give an introduction to what you do at Labelbox and how your journey has been so far.
I am David Mok, the head of content and partnerships at Labelbox. I've been at the company for almost three years, joining when we were about 20 people, and now we are about 160 people. My role involves growing our digital properties, including Labelbox.com, our blog, and a lot of the content that goes into our library to drive thought leadership, category creation, and growth and demand generation. It concludes with a mix of content like e-books, white papers, webinars, events, and also social media.
My day-to-day role is interacting with our copywriters, that are internal, as well as with our design team, which is also internal, to create a lot of such content. This is reviewed by our subject matter experts, a blend of engineers, product managers, and product marketing folks. The goal is to drive qualified prospects, educate our customers, and inspire them with all the artificial intelligence and machine learning breakthroughs happening within our customer base.
2. You have a great portfolio of experience where you worked in an agency and then in America's leading VC. How has your experience been different across all these stints in content marketing?
The common thread will typically be developer-led and interacting and engaging with people who will be champions of your product. So we focus on enterprise, but we're seeing software change in terms of product-led growth but also being commonly first adopted by people who are more of the technical practitioners inside of a company and usually what they're doing within Labelbox. They'll sign up for a free trial; they'll use Labelbox, get a lot of value from it, start inviting a lot of their team members, and then we can make a case for getting a larger license from there.
So what I have noticed in my experience is that in terms of buying software, especially large IT kind of expenditures, the process is less top-down than it's bottom up. What that means for content is that you must find ways to create content that helps folks in these positions get on-boarded with your content. And the best way to do that usually is to speak with a no-BS tone.
People want to hear practical use cases and how things are being developed today. That's really how we've tailored the content throughout. Whether it was my previous role or this role, it is all about creating content that speaks to practical use cases. So they understand that this is an example of something that is actually happening, and you're not just talking in abstract or theory; it's being applied.
3. How do you manage the quality versus quantity debate? How do you account for the SEO part of it?
I recommend both. But we have folks on our team that are phenomenal at informing us about what keywords to use. So with every piece of content we're creating, we're taking into account how much search volume there is and how competitive it is to rank for that keyword. But that isn't the first and primary consideration. The main question we always ask ourselves is whether the content is actually educating someone about something new? Is it actually providing them value? And then, as a secondary consideration, we think about the SEO impact.
But that works out much more in the longer period because you're just making sure here that folks will return, and you're building a brand of quality. There will be some pages that are created to drive traffic. And we'll have a lot of content for that to onboard folks. But when we're talking about the things that convert, it's going to be a combination of practical use cases and helping answer maybe the top 20 questions on their mind when they are trying to improve model performance or reduce their labeling budgets or things that apply to our business.
Content marketers can go nowhere if their content is not providing value.
4. Since you are in a highly technical space, how do you manage your team and structure it?
My team structure is all about having internal copywriters that can grow with the company and understand the latest product developments in addition to ensuring that everything we're producing is very high quality design-wise. And so, the design team also falls under the content team and interacts daily. A two-week sprint process is really important in figuring out what we can deliver. Other than that, everything is tracked using tools like Monday.com.
A lot of times, we're using Figma to collaborate on each individual piece of content. It helps us figure out what the end deliverable looks like.
5. What is your entire content marketing style? Also, one tool that makes your life easier?
We're a startup and not currently into enterprise-heavy workflows because the team is not super-massive. It is a combination of Google Docs and Spreadsheets that feeds into Google Analytics and Looker. So it is G-Suite heavy. And then, we figure out what piece of content is driving traffic leads, conversions, etc.
6. What about AI in the content market space? Do you use AI internally to boost productivity as of now?
We don't use AI tools as of now. Maybe individual team members use stuff that helps them more on the visual side of things than the writing side. You can sometimes be limited by stock images. There will be a huge wave in terms of folks doing that since it helps your imagination greatly.
7. What is the number one challenge that content marketers are facing right now?
There are many content needs across a fast-growing organization, like in sales, product, engineering, and many different teams. The biggest challenge is just being able to service all of them well and be good business partners. And this is just the internal side of things. For the external side, especially in fast-growing SaaS and B2B companies, you have a host of ecosystem partners constantly looking to partner to create content like joint customer stories or technical solution briefs. The list goes on.
So, the main challenge is handling the creation, reporting, and management of all these requests promptly so that everybody gets what they need.
8. What's your advice to someone who's just studying or wants to break into content marketing?
I don't think AI will ever totally replace what content marketing does because it's a function of storytelling and building great narratives. And, at the end of the day, I think AI will augment and help improve your storytelling capabilities.
But in terms of figuring out what the impact of a particular story is, human judgment and experience will be very important. One shouldn't be afraid to put out content and see the reaction. So if someone is just starting, it's like going back to the drawing board, like being able to write well. I think that's important.
So writing sales copies, emails, copy for paid ads on Google, social media copy, etc., will help you become a better content marketer because most folks, especially in our digital mobile focus world, have seconds of attention span.
So before you think about all the visuals and flashy things, just focus on how you actually capture someone's attention by writing well.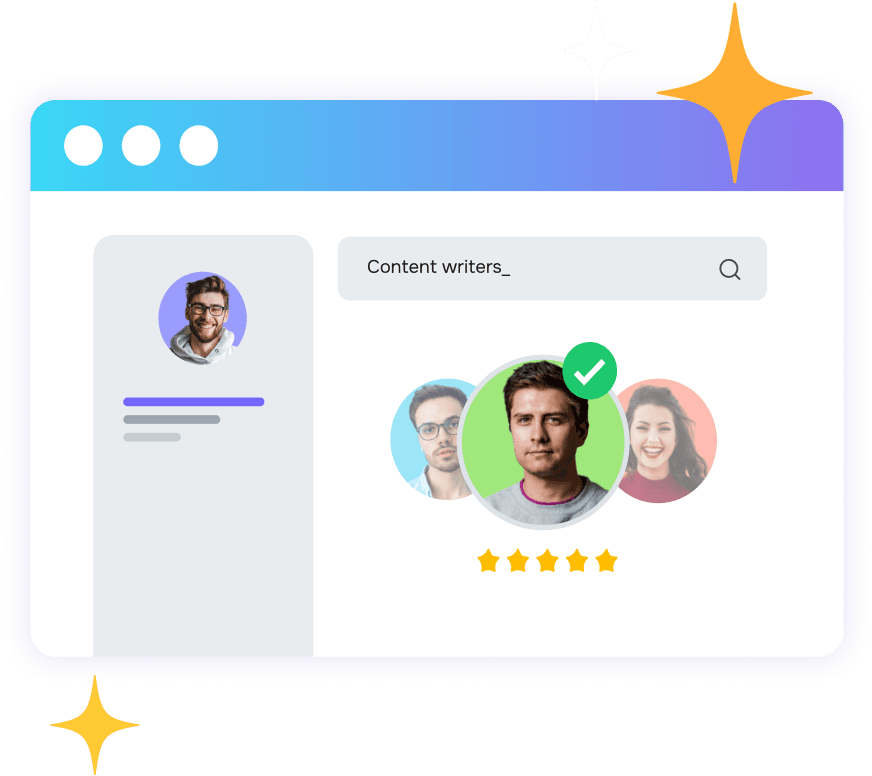 Get started with Pepper's Content Marketing Platform.
Designed for winning teams.