Darshana Shah on heading Marketing and Customer Experience at Aditya Birla Capital
The field of marketing is dynamic and constantly evolving, and to achieve success, it is crucial to keep up with the latest trends and best practices. Marketing leaders have a critical role to play in helping businesses connect with their target audiences and establish long-lasting relationships.
In this interview, Rishabh Shekhar, Co-founder and COO at Pepper Content talks to Darshana Shah, Head- Marketing and Customer Experience at Aditya Birla Capital to gain insights into their approach to marketing, the challenges they've faced over the years, and their predictions for the future of the industry. Whether you're a seasoned marketer or just starting in the field, there's plenty of valuable knowledge and advice to be gained from this conversation.
How has the world of marketing evolved over the years?
With the increasing number of touchpoints available to consumers, the world of marketing has become more complex than ever before. As a marketer, I experienced this firsthand when I was planning a health insurance TV campaign, and suddenly the entire TV media planning had to change. Previously, there was only one TV channel, but now there are SD, HD, connected TVs, OTT, and even OTT on phones. With so many screens available, the consumer journey has shifted from a single channel to an omnichannel world.
"Content has always been important, and we used to say that content is king. However, now it's not just about creating good content; it's about having relevant and personalized content that resonates with the target audience."
This is especially important in my health insurance business, where hyper-personalization is the key. What's true for one person may not be true for another, so understanding the data points and each customer's journey is crucial.
The medium through which customers consume content has also changed. Whether it's on Meta, Insta reels, Twitter, Facebook, YouTube, or any other platform. People are constantly scrolling and there are even six-second and ten-second ads. It's a crazy world out there, but the bottom line is that as marketers, we need to keep up with the changing times and create content that resonates with our target audience.
In terms of demand generation versus brand awareness, how does Aditya Birla approach these two goals in comparison to a startup like Uncademy, given their differences in scale and market position?
As a financial services company, trust is paramount to us at Aditya Birla Capital. Whether it's insurance, financing, or investing in the equity market. We offer a range of services to our customers. However, with the rise of digital-first millennials and Gen Z consumers, we need to adapt to match both worlds. It's not just about creating brand-led content, but also being present where the consumers are comparing plans and looking for transparency.
We have to work extra hard to maintain the trust factor and provide transparent services since we are dealing with people's money. At the same time, we need to create demand and compete with other companies in the market. This means pleasing our conventional marketing channels such as banks, advisors, and branches while also catering to the direct-to-consumer market online.
As a marketer, this balancing act is becoming tougher, but it's crucial to succeed in today's world.
How does a brand like Aditya Birla, which is established and has a set image, approach creative branding and marketing in comparison to a new and quirky startup in the same industry? Do you think there are certain limitations that you face?
I understand that it's always a trade-off when it comes to making choices. For example, CRED could do anything in the market, but would you trust them with your money? As a consumer, it's natural to be cautious and think twice before trusting any brand with your hard-earned money.
Although there are many companies under the Aditya Birla Group umbrella, not all of them include Aditya Birla in their brand name, such as Pantaloons, Hindalco, and Grasim. However, for Aditya Birla Capital, we chose to include it because we recognized that trust is even more critical when it comes to financial investments than it is for buying fashion items, which can easily be replaced.
We want to make sure our customers feel confident and secure when they invest with us. Our goal is to build a brand that is trustworthy and authentic, as these are the values that consumers are looking for more than ever before.
We don't need to rely on quirkiness or short-term memory tactics to attract customers. Today, customers want authenticity and real stories, especially after the Covid pandemic. We have a large canvas to tell real stories and showcase authentic content. For instance, our health insurance advertisement features our customers instead of actors. We believe that this approach has more power and authenticity than just creating a flashy ad with hired talent. I don't mean to undermine Cred and believe we are not competing in the same space.
Does Aditya Birla Capital focus on tier two and tier three cities in addition to the major metropolitan areas, and how does its communication strategy differ when targeting these different markets?
Today, we're not just talking about the top 10 cities and metros. India is all about Bharat, the regional areas, and the hinterlands. Thanks to our bank partnerships and sales network, we have a presence in 4,000 cities and towns in India, from rural to urban. That's why our content needs to be more customized and contextualized, with a focus on regional firsts and influencers who truly understand the local culture.
Segmentation is crucial, as the products we create for HNIs (High Net-Worth Individuals) are very different from those we create for micro-segments like microfinance or affordable housing. Therefore, it's important to segment the market and tailor our products accordingly. Data plays a crucial role in understanding our audience and crafting relevant content.
"Relevance is the key in today's digital world, and we create a large volume of content, but quality always takes precedence over quantity."
We want our content to be authentic and meaningful, rather than just adding to the clutter. In the past, print media had a one-day shelf life, but now even news has a shelf life of just a few seconds. So, attention spans are falling, and to be on top of people's minds, it's quite a challenge.
How does a large company like Aditya Birla Capital ensure that experimentation is happening effectively and efficiently across all teams and departments, and is there a specific philosophy or approach to experimentation that guides this process?
At Aditya Birla Capital, we have 14 individual lines of business. We are like the Amazon of financial services, offering several categories such as mutual funds, health insurance, life insurance, and more. Our categories are highly regulated by IRD and SEBI. However, we still have a strong focus on innovation and experimentation. That is why we have innovation and incubation labs, where we collaborate with young, digital-native talent to come up with new ideas.
We also invite tech startups to our BIS lab where we partner with or invest in them. We partner with global tech firms and invest in startups to leverage their capabilities and bring the best practices to our brand. We're not always as agile as a startup, but we have the resources and global reach to create a unified Aditya Birla Capital experience. We host hackathons and incubation cells to encourage innovation and collaboration.
Given the ongoing debate around paid versus organic marketing, how does Aditya Birla Capital approach this issue? What trends do you see emerging in terms of the allocation of marketing budgets into content marketing?

"I believe that the importance of content is constantly scaling up, especially with the growing need for personalization and hyper-personalization."
In our health insurance business, for instance, in order to provide our customers with personalized health scores and suggestions for improving their health, we need to truly understand their health journeys. This means that we need to move beyond generalized content to content that is tailored specifically to each individual customer. With a customer base of millions, this requires a team of around 200 people dedicated solely to writing content. This is where AI and content platforms come in, leveraging data to generate relevant content for each customer.
While I could sell anything, what I really need is to engage customers in a meaningful journey. This means creating relevant content that is personalized to each customer, not just talking about the product or service. While servicing, claims, and renewals are important, what really connects me to you is understanding your choices and simplifying them.
For instance, in our health insurance business, we've created an active living health community that focuses on mental, physical, and nutritional health. By creating this community and producing relevant content, we can engage with customers in a way that is more than just transactional.
Marketing technology is crucial to this journey, and I'm always learning new tools and techniques to understand consumer behavior and create effective content. Today's customers have a short attention span, so videos are becoming more and more important. Short videos with a clear message work best, but there are still discussions about where to place the brand logo and how to incorporate it into storytelling. While there are thumb rules, they are constantly changing.
In what ways is Aditya Birla Capital's marketing team incorporating AI into their operations?
I was previously working with my health insurance company but now I've moved to a new role where we focus on the omnichannel experience for customers. With the customer's movement towards omnichannel, the way we approach discovery and delivery has completely changed. This means that relevance at every touchpoint is crucial. We leverage AI to nudge customers in the right direction and provide personalized experiences.
During Covid, we connected our chatbot to our WhatsApp bot to create a seamless omnichannel experience. For instance, if a customer drops off during the policy renewal process on our app, we can nudge them on our website. If they still don't renew, we can remind them via our chatbot on WhatsApp. It's important to understand the customer journey and connect all customer footprints.
In the past, marketing was a campaign-driven world, but now it's a content world. We need to ensure that our contact center, web, and app are all connected to make the customer experience seamless. That's where the workaround bots and chatbots come in. We use AI and sentiment analysis to make our contact center calls more efficient. We've also made it so that our bots take over first, and a person only comes in when necessary.
We're always looking for ways to personalize the experience for our customers. For example, if someone has purchased our diabetes policy, we can send them recipes and updates through our WhatsApp community. All of this requires data and AI learning, but it's worth it to provide a better customer experience.
In terms of channel strategy, what is the one area you are placing the biggest bet on for 2023?
What I've been emphasizing in my budget strategy is the fact that we no longer live in a one-channel world, but an omnichannel one. As a society, we are integrated and connected through various mediums. Although consumers have returned to watching TV due to the overwhelming amount of digital clutter, it's not enough to solely focus on TV advertising and ignore digital mediums. Instead, we must focus on an integrated audio-visual (AV) world.
The content we create needs to be relevant, whether it's a 60-minute storytelling video on YouTube or a five-second ad. It could even be an entire web series. We need to consider all the different channels and make sure they're integrated into one another. In my opinion, there is no one channel, only a combination.
In light of the rise of omnichannel marketing, how important do you believe it is for brands to incorporate WhatsApp into their overall strategy?
I prefer using WhatsApp for purchases and payments. It's convenient and easy to use, which is why people are glued to it.
When I was creating my own community, I had to decide whether to use Facebook or another platform. But I realized it's important to have your own touchpoints, whether it's a mobile application, customer portal, physical branches, or contact center. While it's necessary to be on third-party apps like WhatsApp, you also need to have your own platform to extend your reach to wherever your customers are.
So, I use WhatsApp to connect with customers, but I also have my own app and touchpoints. You can't rely on a third-party app alone because it could become obsolete at any time. It's essential to have your entire journey in your control to adapt to new channels and ensure you don't lose any customers.
How will AI advancements like GPT-3 impact the marketing landscape?
I find it scary to think about how our data is being read and processed by technology like ChatGPT. Sometimes, it seems like researchers might become redundant, and we won't need them anymore. However, I believe that human beings are still necessary, even with the rise of AI. For instance, when claims are cashless in hospitals and technology malfunctions, humans still have to pay the bills and get patients out of the hospital.
While it is a scary world, I am excited about how we can remain relevant amidst this technological clutter. We need to find ways to connect the dots and use different technologies while still maintaining control. Control is essential, especially regarding cybersecurity and first-party data. Third-party data will become obsolete, and marketers need to have their own data to remain relevant.
It's not an easy task, but one thing I know for sure is that we need to constantly unlearn and relearn. Human beings are here to stay, and we must find ways to integrate technology and human intelligence to achieve the best possible results.
"As marketers, we can't afford to be just CMOs. The line between CMO and CTO is becoming increasingly blurred. In any professional setup, if you don't have a good understanding of technology, you'll become irrelevant. To stay relevant, you must keep learning and unlearning. That's the only way forward."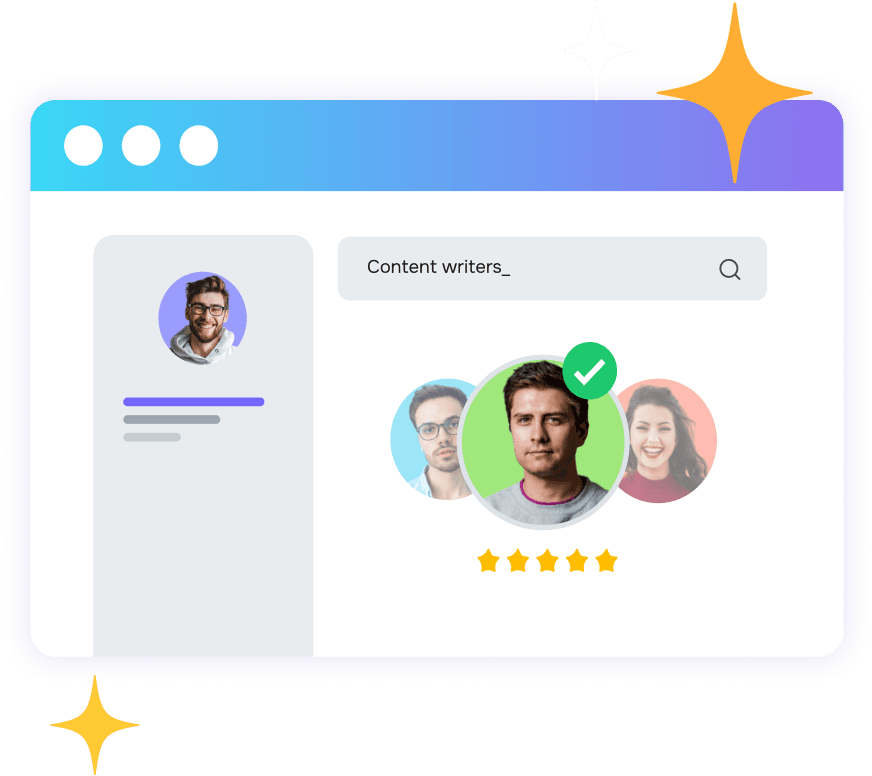 Get started with Pepper's Content Marketing Platform.
Designed for winning teams.