Understanding the Evolution of Content Marketing & Creator Economy with Danni White
The pandemic and the subsequent rise of social media changed the way people in content looked at work. Trends were set, jobs were lost, and some voluntarily quit. Creators understood their value, which led them to work with multiple brands grabbing multiple opportunities.
Chief Executive Officer of DW Creative Consulting Agency Danni White chats with Aditi Ramnath, Director, US Business Development, Pepper Content, about this quintessential evolution of content marketing and the best way to set the content process for a brand.
Here are some excerpts.
1. Please introduce yourself to our readers and give us an idea of your journey as a content marketer.
I'm the owner of DW Creative Consulting Agency, a digital marketing agency based out of Texas. Our agency focuses on web development, branding, social, and content marketing. We have primarily been in the B2B tech space and earlier this year, we started launching out into other industries, including wellness, healthcare, and lifestyle.
I've been in digital marketing for about 12 years. I started as a content editor at a publishing company and went on to write for major publications like INC magazine, and The Huffington Post. I also honed a lot of my craft as the head of content at a B2B martech startup company for several years.
2. What is your take on the whole quantity versus quality dichotomy in the content space?
I'm more on the quality side versus quantity. The algorithms within Google Search have changed a lot over the years. Google released this report in 2011 that focused on how shoppers find the information they need. It revealed that people research before buying a product or service or subscribing to something. The focus shifted to useful and helpful content versus content about every subject matter under the sky.
Content marketing has evolved from just pushing the maximum pieces of content out to understanding the search intent of the audiences, developing a buyer persona, and then creating content around that audience.
3. When working with a brand, what is your process to discover all this information about the audience?
The first part of the process is around discovery. So we have this questionnaire that we either have the client fill out or walk through with the client. It's a very lengthy questionnaire where we ask important questions like: who are you selling to? Who do you want to buy your product or service? Even bigger brands struggle to understand who their customer is.
The first part is narrowing down who is the exact buyer. The second part is creating a strategy or plan to reach these buyers. Here we talk about what are the types of content these buyers consume. Once we have that information settled, we do market research and survey their audience. We then create a plan that we will use and define the type of content we will create, who's going to develop it, who's going to be the face of it, etc., and then execute that plan.
4. What's your definition of an expert from a content perspective?
It depends on the client and the type of content that we're going after. So I worked on both sides where we needed a writer who understood the content enough to write about it, and then the other side where we needed a subject matter expert who worked or consulted in the industry day in and day out. They have that higher level of expertise that might be needed.
Typically, those people will either be interviewed to get their perspective or we do a more valuable piece of content like a video that can last a little longer.
5. In the US, the creator economy has changed, and more and more people are choosing to freelance and discover new talents and passions. What's your take on this?
Social media was the big initial thing that sparked this change. People understood that they could have a full-time job and write for ten other brands on the side. The idea of working for yourself and the side hustle mentality just evolved into a full-time job.
The pandemic also contributed to this trend, where the quitting culture became popular for several reasons, and freelancing emerged as an option. At my agency, we work with many freelancers, and they get paid good money to produce good work.
For agencies, it's easier to work with freelancers because you don't have the constant overhead of a staff member or an employee. For freelancers, it allows them to work with any number of agencies they want at any time.
There is some backlash to that. Reliability is a big factor that freelancers and agencies don't take into consideration sometimes. Clear communication is key when you are onboarding someone. I've worked with freelancers for the last eight to ten years and learned that not being upfront about expectations can sideline a project. I think there are a lot of pros and cons to the freelancer economy.
6. What do you think about the AI-generated content revolution? Are you a believer or a non-believer?
I'm in the middle. Artificial Intelligence has its place, but I don't think it will ever fully replace writers. The fact that humans have to input data and information into the machine to produce a result means that you always have to have that person feed intelligence to the machine.
But AI can help cut back on some of the day-to-day work that content marketers or writers have to do. For example, keyword research, topic creation, and even outlining content. As far as refinement, strategy, and the result are concerned, let's leave that up to a human for the foreseeable future.
7. What are some of these AI tools that you use?
When it comes to project management, we use Monday.com. I like it the most because of its intuitiveness, colorfulness, and smooth functioning when fed with some data. Here, you can onboard clients for a particular project as well.
For content, we use Market Muse and Clear Scope, which helps us with topic generation, keyword research, understanding content gaps, and getting a holistic view of competitor research and analysis.
For SEO, we use Semrush and Ahrefs. SEMRush is a good tool because it encompasses content marketing as well as the SEO aspect. It integrates both.
We also use Grammarly for copyediting and proofreading as well as to check for plagiarism.
8. How do you keep freelancers engaged and make them feel part of your agency?
It's a healthy balance between the autonomy that they do have as freelancers and including them as part of the company culture. We use Slack as our form of communication. We have general group channels, including employees and freelancers, where everyone is on board. Anyone can ask questions to any of the team members.
We don't differentiate between an employee and a freelancer because, at the end of the day, when we're working on a project, we're working as a team.
9. What are some of the biggest challenges you face when trying to solve customer problems through content?
There are two primary challenges in content marketing. One is that the sales, marketing, and customer experience teams rarely meet in the middle. In content development, the marketing team often wants something done because it will help them achieve their KPIs. However, this does not always meet the sales team's needs. They work in silos.
The second challenge is often the piece of content they are asking to be created does not speak to their buyer. Their buyer is either at another stage or needs help understanding the solution.
The solution to this comes from a lot of conversation and understanding about who the client is and then talking to the sales, marketing, and customer experience teams, putting it all in a pot, and mixing it to come up with something that will work for all parties and especially for the client. This is the process that we go through, and I think many other agencies and marketing teams have the same challenge.
To know more about Danni White, check out her websites: www.DWCCAgency.com | www.HashtagsandHabits.com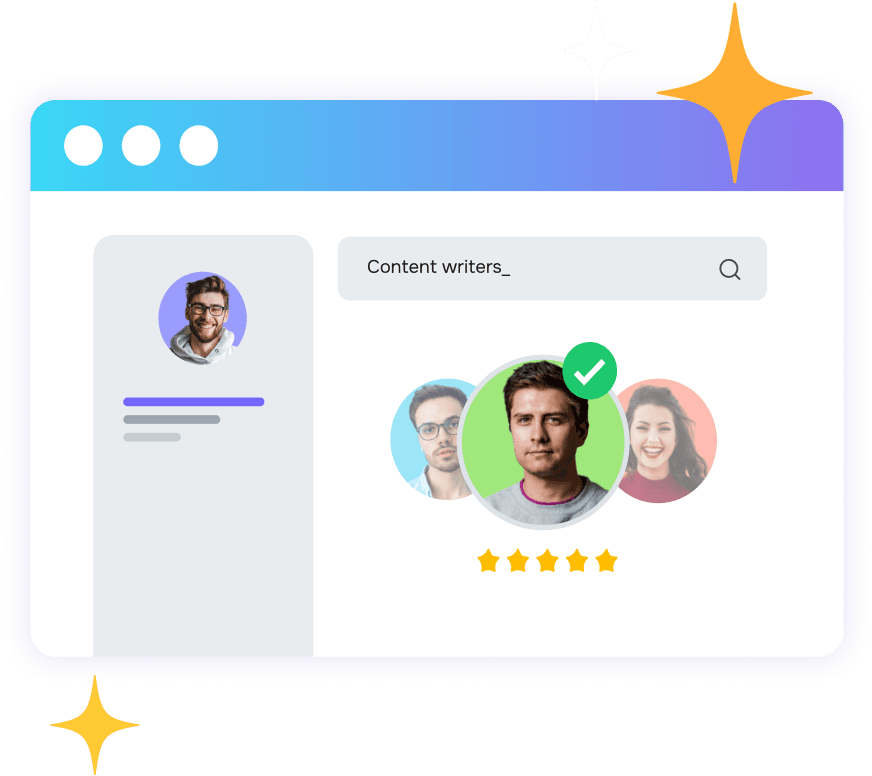 Get started with Pepper's Content Marketing Platform.
Designed for winning teams.