Chitra Rakesh Defines the Key KRAs of a Content Marketer
Content marketers play a crucial role in creating and distributing valuable, relevant, and consistent content to attract and retain a clearly defined audience. But how does one decide the key KRAs of a content marketer?
In a conversation with Mohammed Sajjad, Senior Sales & Marketing Director at Pepper Content, Chitra Rakesh, Head of Content at Sigma Computing, talks about the key KRAs of a content marketer.

Here are some excerpts.
1. Can you please introduce yourself?
So my first brush with content marketing happened in 2003 in India. I started working at LeasePlan, India, a Netherlands-based multinational. It was present in 26 countries at the time, and my manager and I formed a two-person marketing team. We were responsible for setting up the presence in India. We did everything from marketing to driving awareness, education, and pipeline. As a result, we also won the Brand Marketing Award among 26 participating countries. This was my learning ground, where I found my passion for content marketing.
2. What's the most exciting and tiring part of your job?
The most exciting part would be creating impact through content marketing and seeing how it's helping us achieve the overarching company objectives.
The most tiring part could be follow-up. You need to do an insane amount of follow-up when you're in the content world, whether that's for blog posts or PR or customer stories, building proof points, or a combination thereof. You would expect people to meet the deadlines and deliver in a timely fashion. But a lot of times, that doesn't happen, and you need to follow up continuously.
3. What are the key KRAs for a content marketer?
It's a combination of things. Basically, you want to produce content that can drive demand and pipeline. This is where gated content comes into play, like ebooks, white papers, webinars, and content that offers value and is packed with insights so that it's interesting for folks to download and share their information, even if it's just an email. So that's a pretty important one.
The second KRA is education. So you want to educate your personas or your target audience about not just your offering but the industry, the space in general, and what is in it for them? How are you really solving a pain?
And then the third KRA is awareness and building the brand, which involves doing a lot of good blog content that can help you rank in terms of SEO and get you on the first page of Google because a lot of it happens through discovery. People search for products, services, and good content, and that's how they get into your pipe. So creating a lot of top-of-the-funnel content that's educational in nature and drives awareness is an important KRA.
4. What is your take on the quality vs. quantity debate?
Quality and quantity are both important as you are scaling and building the marketing engine. But if I were to pick one, I would go with quality. How do you measure quality? Some of the measures could be how the website is performing from an organic perspective. You also want to look at your other platforms and leverage social, email, etc. and put together references, proof points, and testimonials to see how that's driving, educating, and informing your target audience.
So again, there's no single magic bullet. You have to look at several different parameters. Customer use cases and customer stories are huge. Are you getting enough validation? Because it's like your customers telling your story, what better can you have than your customers selling on your behalf to your prospects?
5. What's your take on in-house vs. freelance workforce?
I think it all comes down to quality and the ramp. I see definite advantages of having an in-house team over a set of contractors, but essentially the quality takes a hit is what I've seen. So you don't want to go with several contractors just for the heck of building content or quantity in a sense. They have to be on-boarded and trained.
If your product is pretty technical, there is a pretty steep learning curve involved, and you'd rather make that investment in hiring people because then we know that we have this long-term arrangement with them.
However, while you concentrate on building a strong in-house team, you should also be open to someone who has deep technical writing expertise, is familiar with the space, and can be with you for a long time.
6. What is the secret sauce behind your current marketing success?
One would be building high-performing teams who are good at their craft, have high integrity, and want to make an impact. And then, I would layer that with some sort of an editorial program similar to what we've built at Starburst. We have seen a lot of traction, which really contributed to a very healthy, very robust content engine here.
And then the third one would be seeing how you can get thought leaders in the mix because then your content is that much more powerful. I've seen many companies today rely on just their marketing teams or a handful of freelancers to crank out their content. But I think you need to go broad, and you need to go deep, and that's where the magic happens.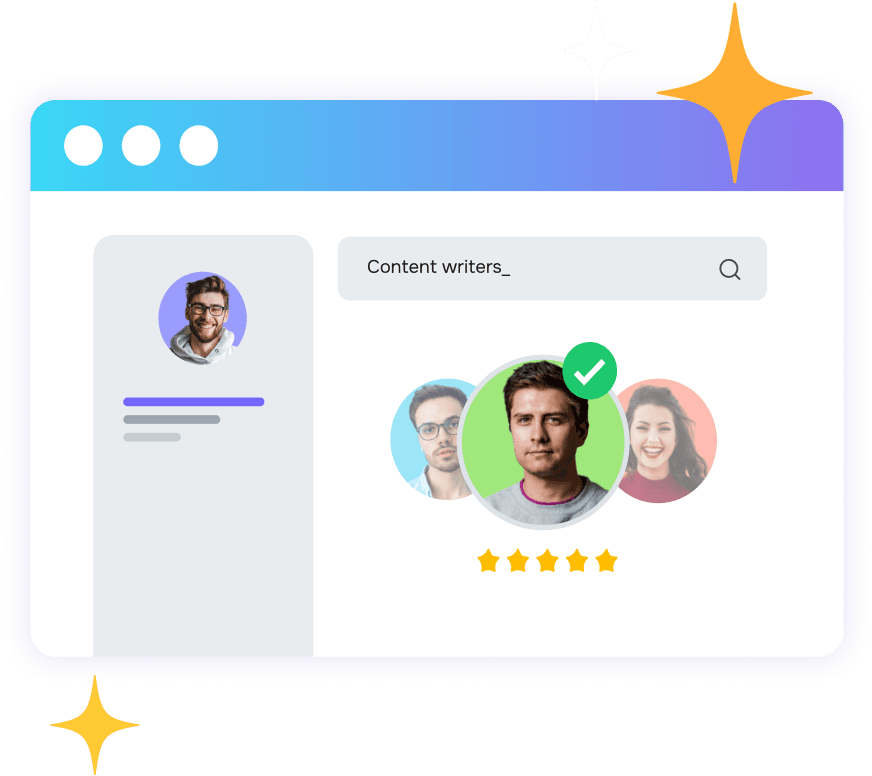 Get started with Pepper's Content Marketing Platform.
Designed for winning teams.