Chelna Khatau on Creating Well-Meaning, Authentic Content
Content creation and communication have undergone a significant transformation in recent years. The rapid development of technology and the emergence of social media have changed the way people consume and share information. With the rise of digital media, content creation and communication have become more accessible and inclusive, allowing individuals and organizations to express their ideas and messages in creative and innovative ways. From blogging to vlogging, podcasting to live streaming, the options for content creation are endless, and the potential for effective communication has never been greater.
In this conversation, Chelna Khatau, the Head of Content at Tata CliQ, talks about the evolution of content creation and communication and her journey in the content space.
1. Please tell us about your professional journey
I come from a strong journalistic background, having started my career at DNA and working on the launch team over 16 years ago. My experience there honed my writing skills and taught me the ins and outs of content creation and communication.
"When I grew up, content was literally like the magazine articles you wrote. Of course now videos have come in, audio has come in Instagram, all of that, OTT and a lot of kids, when we ask them, what content do you relate to most? They'll talk about an OTT show, an Instagram piece, and a magazine article. So, you can tell how vast the whole definition of content is."
As my career progressed, I found myself working more in the digital space, starting with my time at Times Internet in 2008. I was fortunate enough to be part of the team that launched iDiva, and it was amazing to see how the digital revolution unfolded before my eyes. From Google Analytics and Facebook pages to Instagram and beyond, the change has been truly fantastic.
I have always been involved in branded content, and I have seen how it has evolved over the years. Brands are now looking for more subtle forms of communication, and my experiences at Conde Nast and Tata Cliq have taught me the importance of genuine storytelling in creating an appetite for retail.
When I joined Tata Cliq six years ago, content wasn't as big of a deal in the industry, but the company was sure that it wanted to make it a key marketing pillar. I had the opportunity to build a content team from the ground up and create a digital magazine queue that is still on the app today. It was important for me to hire an exclusively editorial team to ensure that we told genuine stories that would create an appetite for retail, just like magazines do.
It's amazing to see how the definition of content has expanded over time. When I was growing up, content referred to magazine articles. Nowadays, it includes everything from video and audio to Instagram and OTT shows. I have found that younger generations appreciate content in all its forms, and it's exciting to see where the future of content creation will take us.
"I think the content comes in if it has that sort of emotional appeal and, it's not very cut and dry, it has to have that emotion in it. It has to be very authentic."
2. How do you reach out to your consumers and get your message across?
Well, we've found that utilizing various apps and content platforms has been a great way to reach out to our consumers and get our message across. When we first went onto Clubhouse, for example, we had a captive audience and were able to easily engage with people in the fashion, beauty, and creative space. We were actually one of the first brands to join the platform, and we had some really interesting conversations with people like Tarun Tahiliani and Malini Agrawal.
We also did a series called Time to Heal where we collaborated with visual artists like Kalki and Ankur Tiwari, and they created spoken word poetry for us. Some of it was original, and some of it was something they had done before. We put it to music and visuals, and then we did a whole Clubhouse session with that. It was amazing to see how people were willing to tune in at 8:00 PM every Thursday.
Of course, we understand that apps and content platforms go up and down in popularity, so we're always exploring new ways to reach our consumers and get our message across. But so far, utilizing these platforms has been a great way to engage with our audience and create meaningful conversations.
3. Do you feel like brands have to be omnipresent?
From my experience, I believe it's more about prioritizing the platforms where our target audience is most active and investing our resources in creating high-quality content for those platforms. For us at Luxury, Instagram and LinkedIn are key platforms, and we also have a presence on Twitter, Facebook, and Pinterest, among others.
"Trying to have a presence on every single platform can be overwhelming and ultimately ineffective. It's important to be strategic and prioritize the platforms where our audience is most engaged."
It's also essential to create content specifically tailored to each platform rather than trying to apply a one-size-fits-all approach. So, in short, it's more about being focused and strategic rather than being omnipresent.
4. How exactly do you classify content as extraordinary?
For us, an extraordinary piece of content has to meet certain criteria. First and foremost, it has to be genuine and authentic. We don't just jump on the bandwagon of trends or moment marketing because it might not work for us as a brand. Instead, we focus on creating content that has emotional appeal and is useful to our audience. We put a lot of journalistic rigour into everything we do, whether it's a video piece or a story.
To classify an extraordinary piece of content, we have a checklist that includes these factors. We look for interesting people with interesting stories, and we make sure to reach out to them. We focus on offering authenticity, genuine how-to information, and journalistic rigour. For example, if we are doing a beauty story, we will go to the top makeup artist to figure out the actual trends.
We believe that good content has to connect with the audience and the consumer. So, we ensure that our content has that emotional appeal and authenticity that makes it useful and interesting for our readers. We don't just create content to meet an SEO checkbox; instead, we focus on creating content that is genuinely useful and interesting.
We work very much as you would work in a magazine: we have an editor-in-chief and I work as the managing editor of the magazine. So you know, we have all our processes flows, and we make sure we liaise with our counterparts in the business teams because, at the end of the day, we are an e-commerce platform
5. Tell us about some of the campaigns you have worked on.
Sure, I'd be happy to give you a brief overview of the campaigns we did. One of our flagship IPs is LuxLife, which we developed to position ourselves as thought leaders in the luxury space. We created authentic content around the idea of luxury with a purpose, exploring topics such as sustainability and male beauty. We shot 25 videos during the lockdown for our first edition and have since completed three editions. Our goal is to create a platform where both consumers and industry professionals can understand where luxury is heading and how to tap into that.
6. How exactly do you see the coming few years shaping in the content space? Are we moving towards this AI-created content?
In my opinion, the content space is becoming more immersive and experiential, with a focus on storytelling that aligns with people's values. While AI will certainly play a role in enhancing the storytelling process, I don't believe it will take over completely.
Instead, I think AI will be used to tell stories in new and different ways, while still relying on the human mind to imagine and create. I also see social commerce becoming bigger, as more and more people are attached to their phones and want to be able to buy products seamlessly through social media.
The metaverse also has enormous potential for brands to create unique and engaging experiences for their customers. In terms of content creation, as a content creator myself, I believe it's important for brands to strike a balance between creating content that's brand-led but also remains organic and democratic. So while AI will play a role, I don't think it will replace human creativity entirely. Instead, it will be a tool that helps us tell better and more engaging stories.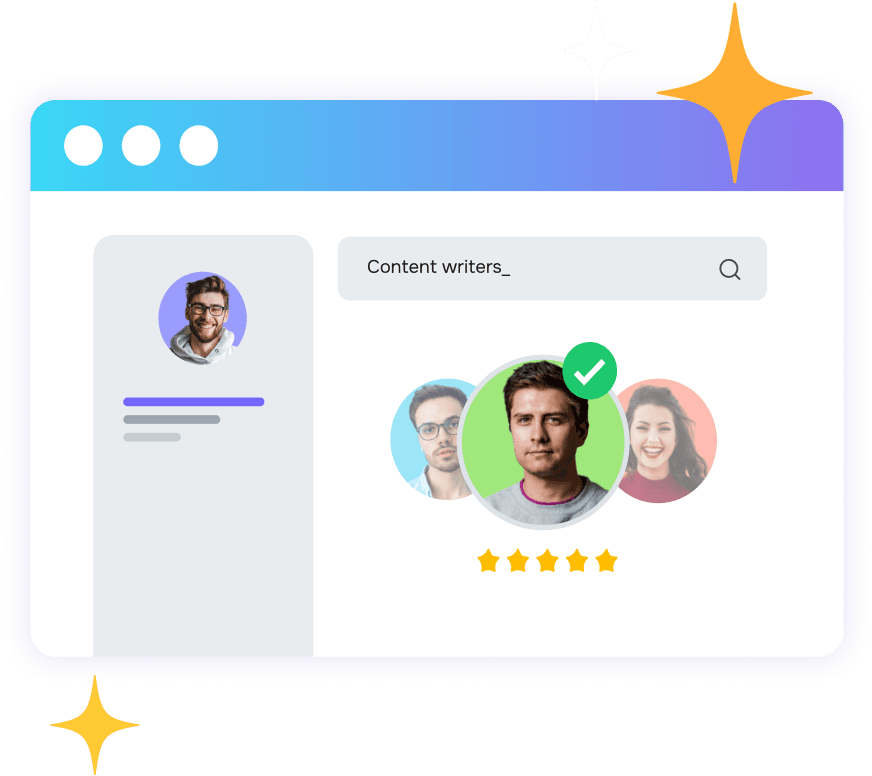 Get started with Pepper's Content Marketing Platform.
Designed for winning teams.