Chaitrali Joshi
Brand Director at P&G
Chaitrali Joshi on Content Marketing and AI
Artificial Intelligence (AI) has rapidly evolved in recent years and is having a significant impact on various industries, including content marketing. AI is changing the way content is created, distributed, and consumed. AI-powered tools are enabling marketers to analyze and understand consumer behavior, personalize content, and automate various tasks. This, in turn, is helping businesses to create more targeted and effective marketing campaigns. As AI continues to advance, marketers need to understand its capabilities, limitations, and ethical implications.
Let us dive into a conversation with Chaitrali Joshi, Brand Director at P&G.
1. Please tell us about your content marketing journey.
I started as an Engineer with the IT Consulting team of Deloitte. Then I shifted to ISB and HSBC, where I worked with the sales team, a small step towards marketing. Then I joined a very small consumer health team, which was Merck, where I got the opportunity to work with some of the most impressive brands and campaigns. For the last four years, I've worked with P&G where I was building the beauty and wellness pillar that I quit six months back. Currently, I am working on my brand which is in the pre-launch phase.
As an accomplishment, I believe that I have been able to find my "calling" and be able to do it for the rest of my life. The accolades have followed wherever there has been good work. There have been various congratulatory awards within the company when a campaign was successful. I was a part of the cohort in P&G for a year that gives out the Presidency Award to the 2% global workforce. As for anecdotes, I don't know if I have any, and am just grateful to the people who inspired me. Every two years, I was just shuffling between building a brand or managing teams which has also been a philosophy in my entrepreneurship journey in the D2C journey.
2. How many years has it been?
I think it's been 14-15 but I was meandering. So, I believe I got into marketing at a much later point in my career. In marketing, it's been 10 years.
3. In all your years of experience, have you seen any change in the content marketing sphere?
You see, traditional media used to be 90% of ad space, now it's around 60%. Moreover, digital has been doubling and in some cases, digital reach in India has taken TV reach, which was unheard of a decade back. As for content, there used to be a toolkit that had to be refreshed every 2-3 months. But now conversation is happening in real-time. Brands are collaborating instantly. UGC is at the forefront of driving authentic conversations.
Distribution too used to be such a huge thing in the marketing sphere and used to take decades to overcome that. I remember working with a brand Omega3 wherein we had to make so many changes to keep up with the competition. Well, now with the D2C, brands can be at the consumer's doorstep within 2-3 days. So, there has been a dramatic change. There is a disruption in all sectors where we see the need being created in front of our eyes.
Change is constant for all professionals, but I don't think it's as true for marketing
4. What are a few pain points of marketers?
First is data which was coming from different sources but there were always moments of speculation. In some cases, there was also overdependence on panels. During the pandemic, there was no proper data for 12 months and then we had to go back and correct those. On the digital side, there is a digital overload that marketers face. Like, how do you make sense of all data that is flying to you and make sense of metrics?
Another pain point is that consumers are just evolving faster than marketers can keep up. Marketers need to be responsive and agile to the trends that come up. After all, you never know if the one that you shrug off now might become a 100 crore business within 1-2 years with already numerous players in the market.
You need to have the right sort of machinery to enable the marketers to get there.
5. What will be the impact of AI in marketing, especially content marketing?
AI is going to be disruptive for marketers. It will completely democratize the small business market space. Small businesses will have a rich repository of content which is going to be completely game-changing. The variety in which they will be able to generate content will be empowering for small businesses.
AI will bring a lot of localization and regionalization of content. There are possibilities that the AI market will help in the regionalization of content for the Indian market. While earlier marketers faced problems creating content for the Indian market, now things might change.
One challenge, however, marketers are likely to face is to prove authentic. With such content, consumers may find it hard to identify what is real and what is not. So, developing brand authenticity, through tonality and identity, can be slightly difficult. However, it is an exciting time.
Diamonds are a girl's best friend. AI is going to be that for marketers
6. How much will AI remove the human aspect?
People these days fear AI because it's tangible and unfathomable but it's going to become very real, very soon. It is more of a feature. It is going to become real very soon and something easy to handle and navigate. I believe AI will make work easier for marketers and marketing agencies. A lot of time, we often tend to spend time and effort on things that don't need that much time. Hopefully, AI will eliminate that. In terms of marketing, copywriting will be simplified as the first draft will be laid out. The job of a really good copywriter would just be to edit it. With AI, we will have access to some really good content.
7. Are there tools that you swear by and are making your life easier as a marketeer?
I've always believed in the philosophy that less is more. So, I believe even if you have three dashboards open on your laptop, i.e, Amazon, Google, and Shopify, you will get everything you need for tracking metrics. There are display ads for visuals and engagement for websites that WordPress tools will solve for you. Then, for tracking there's Google Analytics and Excel sheets will anyway give away everything you need.
Tech is not the silver tool, the most simple tool for marketers is to talk to consumers. Just listen and put that into an executable and actionable strategy.
8. If you could design a dream content marketing platform that would have anything and everything, what would that be like?
Have variables like audience, entity, and elements where the information is given and great content is created. Great brands have great content. In the end, all these brands have a singular composition. Understand who you are as a brand and do it at every touchpoint.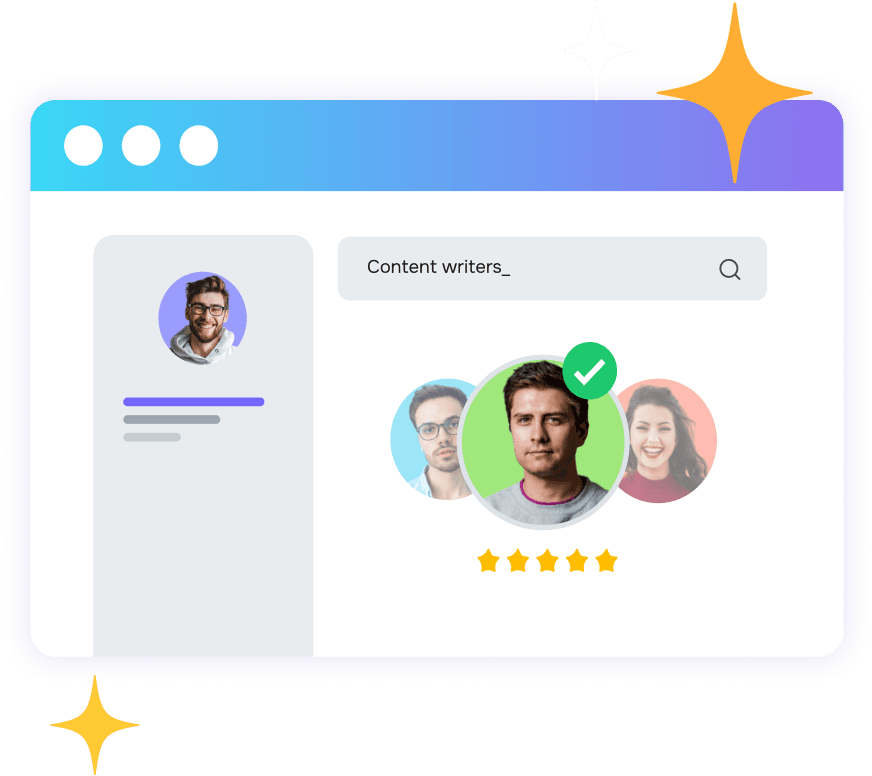 Get started with Pepper's Content Marketing Platform.
Designed for winning teams.