Carina Chopra
Head of Marketing at Lightspeed
Carina Chopra On Her Journey From Managing Brands To Seeding Startups
Seeding a startup is a critical aspect of the startup ecosystem. It involves providing initial funding, resources, and support to help startups get off the ground. Seed funding is usually provided by angel investors, venture capitalists, or incubators, who are willing to take a risk on a new idea or product. Effective seeding can help startups to overcome the initial hurdles and build momentum. This can include providing mentorship, access to networks and resources, and strategic guidance on product development, marketing, and branding.
Here, Pepper gets into an insightful conversation with Carina Chopra, Head of Marketing at Lightspeed. Carina leads a team that develops and executes strategic marketing initiatives to drive growth and brand awareness.
1. Can you let us know about your professional journey until now?
I have been a marketer for almost 15 years now. My journey started when I joined Hindustan Unilever at the age of 20. I began as a management trainee immediately after completing college. During this training, I was exposed to different parts of Hindustan Lever's sales and marketing functions across diverse parts of India, which allowed me to understand the consumers I would be marketing and selling to. This experience was foundational in my life, as I spent time in small towns meeting distributors, and sales teams, and selling forward, which helped me understand the pain points clearly.
Following my training, I served as a sales manager for personal products in Maharashtra and Chhattisgarh, where I led a team of 32 people. I then progressed to become a brand manager for Lakme. After that, I worked in different marketing roles at HUL, covering brands such as Lux, Lakme, Glow, and Lovely, as well as spending time on the strategy team for Whitespace launches.
In August 2021, I joined Lightspeed, where I'm currently working. I'm eager to be closer to the tech and startup world and gain a better understanding of marketing on this side of the business. I collaborate with entrepreneurs like yourself and have been here for about a year and a half.
2. What makes you stick for so long in any company?
In the case of Hindustan Unilever, it is quite common for employees to spend their entire careers there. Firstly, the company has been operational in the region for more than 75 years, and this long-standing history has allowed for the development of well-established systems, processes, and learnings that make it a well-oiled machine.
Secondly, the company places a strong emphasis on the value of "people," and teams are considered to be the secret sauce. Employees spend a lot of time building relationships with their teams, both professionally and personally, and often engage in team-building activities outside of work. This creates strong bonds and makes work more enjoyable.
Thirdly, because the company has a wide portfolio of brands, both in India and worldwide, employees have the opportunity to work with a diverse set of brands, people, and geographies. Because of this, it stays interesting and fresh.
3. How did you decide to transition from managing brands for HUL to seeding startups?
The change was quite stark, as I went from marketing well-known brands and products that appealed to consumers to working with people and helping them tell their stories. As a storyteller at heart, this shift was significant for me, but many of the key principles remained the same.
You want to have a good product and a good brand no matter what industry you're in.
While some levers may change, a lot of them stay the same. For example, the vision for Pepper would be similar to a brand that has been around for 60-70 years. Nothing will be different about the milestones or the goals that both brands want to achieve.
4. Do you think marketing itself changes when you're doing this? What's your thought process on that?
I think fundamentally demand is only created by first serving an existing problem.
Connecting the dots between demand and what you've built can only be done by telling your story. So for me, the brand is essential to the journey, whether it's at the very beginning stages or the late stages. I encourage everybody to think about their brand at the very beginning.
The time that you spend at the beginning of your journey clarifying what you stand for, who you're talking to, where they are currently consuming information, and how you should best talk to them, all boils down to content or brand, or stories in a sense.
5. How have you personally evolved after seeing the evolution of content?
I think with the digital explosion in India, the availability of digital platforms has made it possible to reach a diverse audience. You could find a large regional media player that could do justice to your story. For some brands, Instagram alone is enough. Today, with WhatsApp and WhatsApp for business coming into play, I might decide to just focus on that as the channel because it has high penetration reach and effectively delivers both storytelling as well as immediate conversion.
What I've observed over the last few years is that any channel is usable as long as it's relevant for your target audience.
For me, the biggest question is who is your target audience? What do you want to tell them and where are they already? You may want to use a new platform that has emerged but bringing your audience there or having them view it might be difficult.
I feel that today there are multiple touch points and using all of them is not essential but using ones where there is a large existing audience matters the most.
6. How was your experience with technology at HUL?
In the last year and a half because of startups I've had a lot more experience in countering tools than I did before. When I was at HUL, the tools were still in the early stages of development and I wasn't working as closely with startups who were building the tools themselves. So, on this side, I find that I'm interacting with people who are building tools that are extremely effective to use. I have to use a lot more tools because of the kind of marketing that I now do.
7. If you have to lay out a dream what would that entail for you?
During my time at HUL, I managed a beauty content platform called 'Be Beautiful'. At that time, text was still the most popular form of content consumption in the country. We later transitioned to picture and text breakdowns and then moved toward video content. From a content perspective, I find it most useful to be able to track how my different content pieces perform across multiple channels without having to spend time tracking each one separately. Therefore, integrating content analytics would be the most beneficial. Having one dashboard that tells you the story of your content would be incredibly useful given how people are now consuming content. So, whether it's large enterprises, medium enterprises, or small businesses that have a recruiting task - all of it comes down to storytelling and content because that's the most organic, frequent medium that everybody is using to market.
8. What's your take on ChatGPT, AI Generative content in general and what do you think is the future?
It's quite simple. Anytime you're using a tool for business or for marketing, the brief for that tool is always given by you. I think of ChatGPT the same way. Can it produce a lot of information quickly? Yes. Can it sequence points in the right way? Yes, but who's the person asking the question? So, no matter what you can do with ChatGPT, I think at the end of the day you will need someone to guide it. So, do I think it will be profoundly impactful for businesses? Definitely. Will it aid and speed up some things? Sure. But will it replace anything? I don't think.
9. What advice would you give a marketer who is trying to get into this field and is seeing the space getting disturbed so rapidly? What should they be prepared for in the next 10 years of the marketing evolution?
I think when something is new, it's important to understand it deeply. Don't assume it won't impact your life. If you're seeing it cause large-scale disruption, understand the small and big things about the space so that you are well prepared for any change it may bring about. I would tell anyone looking to join to get deeply entrenched in the current use cases. Without that knowledge, you will tend to go down a path where either the skill will be replaced or your opinion will not be deep enough to continue working there. I think people should be prepared when it comes to ChatGPT. Don't presume that it doesn't change anything. Also don't imagine worst-case scenarios because then that's endless and no one benefits from it.
10. Is there any advice you would like to give to your younger self?
I think that would be very good advice for my younger self. There is a lot of merit in being prepared and accounting for what could go wrong. You must have a plan for it and don't continually get swept up in the worst-case scenario because very often a lot of energy goes into imagining when it can be directed into preparing for eventualities.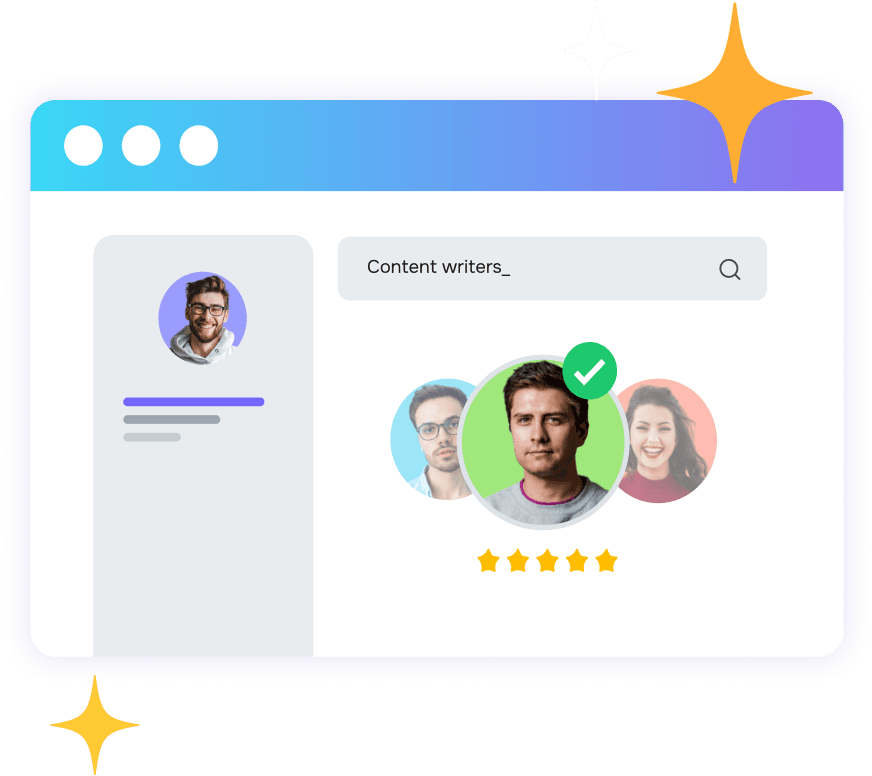 Get started with Pepper's Content Marketing Platform.
Designed for winning teams.