Great content should be emotionally engaging
As someone who has already experimented with Deep Fakes and generative Artificial Intelligence base content creation in the field of brand marketing, Calvin John, Vice President of Marketing at Glance has certainly done it all. In his career journey spanning close to two decades, he has gained unparalleled insights into what kind of content works best for a company.
He got into a free-wheeling conversation with us and touched upon topics like the main challenges that a brand marketer faces, the technology tools that come in handy while creating great content, which all elements go in to make great content and much more.
Here are the excerpts:
1. Can you elaborate on your journey as a marketer and what kept you going?
My journey as a marketer began when I was doing my master's degree in Bombay and was shooting for an ad campaign for Tata AIG. I was hanging upside down on a harness for the shoot, and a group of people walked in, who I later found out were the clients. I observed how involved they were in the creative process and realized that I wanted to be a marketer who could build something creative and influential.
From there, I started my journey in FMCG and worked on some market-dominating brands like Bisleri, Surf, and Rin. I also worked on alcove brands like McDonald's Number One and White Mischief in my initial years. Later, I moved to lifestyle retail with Titan and Tanishq, where I launched e-commerce for them and built a multi-million dollar business in the digital space.
I then moved to a startup environment with CaratLane, where I worked for four years until 2016. Since then, I have been working in consumer technology, starting with OnMobile and now with Glance, where I lead marketing across India, Indonesia, and the US. Looking back, I find my journey to be very enriching and exciting, having nourished some very well-known brands and brought to life some brands that never existed before. It feels great to see them do well, and I am glad to have contributed to their success.
2. Please share your experience in launching new sub-brands and building businesses.
Launching new sub-brands and building multi-million dollar businesses in the e-commerce and digital space was a challenging but rewarding experience for me. One of the biggest challenges was building brand awareness from scratch, especially for the newer sub-brands. This required a lot of creativity and out-of-the-box thinking to establish a unique identity and value proposition that would resonate with consumers.
Another challenge was staying on top of the constantly evolving digital landscape, including changes in consumer behavior and emerging technologies. This required a lot of adaptability and agility to pivot strategies when needed and stay ahead of the competition.
But ultimately, seeing the success of these brands and businesses was incredibly fulfilling. It's always gratifying to see something you've helped build from the ground up thrive and make a meaningful impact in the market.
3. How do you think marketing will develop in the coming years and how it will affect businesses?
The future of marketing is uncertain but I do believe that businesses and brands that can adapt to emerging technology and personalize experiences for consumers will be able to stay ahead in the market. With the increasing amount of data and technology available, it's becoming more important than ever to use it effectively to create personalized and relevant experiences for consumers.
This means that marketers need to be knowledgeable about the latest tools and algorithms available and how to use them to build effective marketing strategies. It's also important to understand consumer behavior and preferences to ensure that the marketing strategies are tailored to their needs.
Overall, I think that the trend toward personalization and relevance in marketing will continue to shape the future of the industry. The businesses and brands that can stay ahead of this trend and use it effectively will be the ones that succeed in the long run.
3. If you were given a blank canvas to build out your ideal content marketing stack, how would you want it to look?
As for my ideal marketing stack, I would say it consists of a marketing automation tool, a content management system, a social media tool, a design tool, and an analytics tool. In particular, I believe design tools that incorporate generative AI can offer a lot of possibilities, as we've experimented with at my brand, Glance, since 2021, including a campaign involving deep fake technology.
The marketing automation tool is crucial for automating repetitive tasks such as email campaigns, lead management, and social media posting. This not only saves time but also helps to improve efficiency. Additionally, it provides data insights and reports that are helpful for decision-making and campaign optimization.
A content management system is also essential for managing and organizing content, making sure it's easily accessible and up-to-date. This tool can help streamline the content creation process and improve collaboration between team members.
In terms of social media, a tool that allows me to manage multiple social media accounts and schedule posts in advance is critical. This helps to ensure that I am consistently active on social media and that my content is reaching my target audience. A design tool is also necessary for creating visually appealing and eye-catching content. Generative AI incorporated into design tools can take creativity to a whole new level, offering many possibilities for creating unique and innovative campaigns.
Finally, an analytics tool is important for tracking the success of campaigns, analyzing data, and optimizing future campaigns. It allows me to measure the impact of my marketing efforts and make data-driven decisions. Overall, a blend of these tools is important for effective content marketing.
4. How has your experience been with generative AI?
So basically, I believe generative AI is an enabler that can make for great content when used creatively. At Glance, we did a campaign using deep fake technology, and it was a collaboration between the marketing and decision sciences teams. We built a tool where we could apply a script or audio recording to any character and have a video out in less than 30 minutes. It was fun to try out the possibilities of AI. We also used AI for our internal campaign called Glance Life Fest, where we personalized thank you messages from Rajkumar to our internal employees. Since our business is built on AI, we were able to do it in-house.
5. What is the main pain point that you and your team face?
As a marketer, one of my biggest pain points is the challenge of getting a complete view of a user's journey across multiple systems and tools. It's difficult to connect the dots and see a clear picture of their path from initial contact to conversion and beyond. This lack of a single view of the user limits our ability to personalize and provide relevant content, which ultimately impacts the user experience. If we can find a solution to this challenge, it would be a game-changer for our marketing efforts and improve the overall user experience.
5. On a day-to-day basis, what kind of tools do you use?
As I mentioned earlier, we use a variety of tools to manage and analyze consumer behavior and our marketing performance. Our data analytics tool gives us an outcome-level view of consumer behavior, while our content management system helps us keep track of the website and channel activity. We also use social media scheduling and publishing tools and monitor brand reputation through Meltwater. In addition to these tools, we have an in-house AI tool that we use to experiment with input and output data. It's a fun creative design tool, but we also use other software that our design team works with. Overall, these tools help us stay on top of our marketing efforts and make data-driven decisions.
6. What factors are important to consider when creating great content?
Great content should be able to stir emotions within the audience. It should be able to make them laugh, cry, feel shocked, or in awe. The emotion could be any that fits the context of the content, but it's important to note that without that emotional connection, the content may fall flat.
It is important to remember that as a brand or business, there needs to be a balance between emotional connection and delivering the necessary message. It's important to inform the audience about what you want them to know or what you want them to act upon, but if that's all the content does, it's unlikely to be memorable or impactful.
So, great content should be emotionally engaging while also delivering the necessary message. When these two factors are in balance, it can make for truly memorable and effective content that resonates with the audience.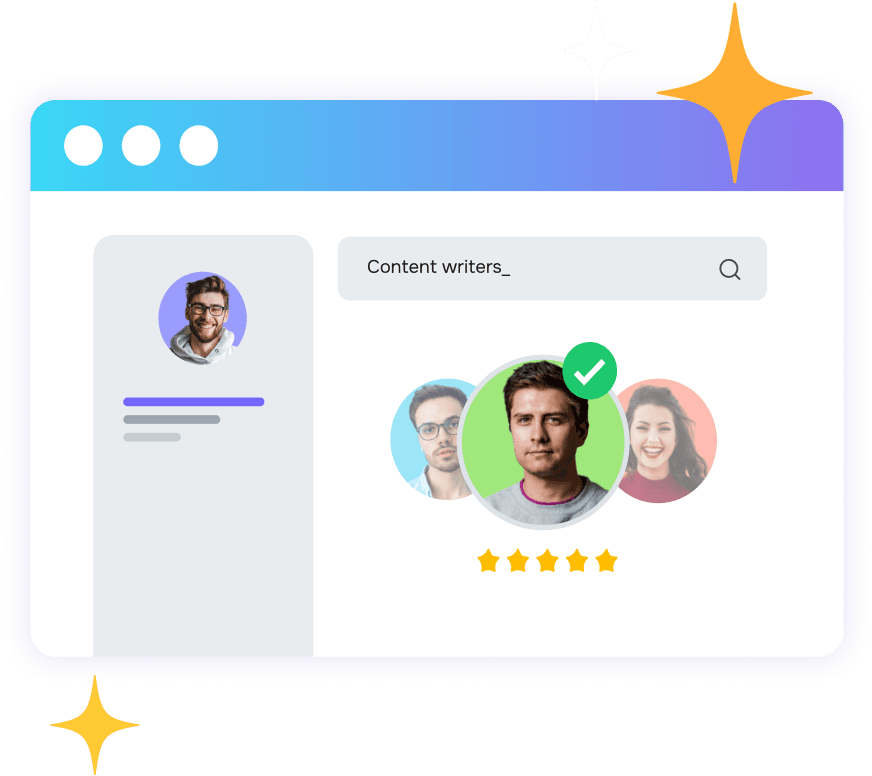 Get started with Pepper's Content Marketing Platform.
Designed for winning teams.