Learning the Art of Content Repurposing with Brianna Valleskey
Content is a fantastic tool to keep your audience engaged across its entire lifecycle. But, a smart content marketer knows how to use that content to grab its different buyer personas through multiple channels and media. Content repurposing is a huge part of content marketing today. To know how to repurpose content intuitively requires immense practice and experience.
Brianna Valleskey, Head of Content at Inscribe talks about this and more with Rishabh Shekhar, Co-Founder and COO at Pepper Content.
Here are some excerpts.
1. Tell us a little about yourself and your background.
I head content at Inscribe, an award-winning fraud detection and document automation platform. We help financial technology companies and institutions detect fraudulent documents in their KYC, KYB, or underwriting processes, as well as extract data from those documents to perform credit analysis and collect them from their customers.
I have about a decade of experience in content where I mostly worked in marketing and sales technology largely in B2B SaaS companies. I've usually been the very first content person on a team and have scaled it up to create a full-fledged content team that produces multimedia content across the customer life cycle.
I specialize in market narratives and stories and work with different leaders across an organization to bring their stories to life and generate demand and loyalty within customer bases.
2. How has the content marketing landscape changed from a decade ago, and how do you measure success today?
Ten years ago most content marketing was just based on blog creation and some SEO, and it was still a bit of a battle to even convince companies that they needed content and content marketing. Fast forward to today, and it's very common to have entire content teams within an organization. The quality of content, too, has improved drastically.
Content marketing, as an industry, has really started to understand its customers better and create content that is more relevant and appealing to its audiences. Moreover, what we view as content has expanded both in terms of media and channels.
It's not enough for a content marketing manager to just be able to write anymore. They have to understand how to create videos, visuals, and graphics and be able to utilize those different media formats within various parts of their marketing cycle.
Finally, we've also seen B2B content start to emulate B2C content in that it has a human element to it, some humor, and is more relatable to a wider audience; eventually it all centers around the customer.
When it comes to measuring success, I look at growth metrics to assess if the content is driving growth for the company. I also look at insight metrics to understand what content is working and what isn't. Going deeper, I look at downloads of different types of content on our website to see what's converting and why.
3. Structuring a team is particularly challenging. What is your experience like and how do you work around content overload?
How I structure my team depends mainly on the audience that I'm trying to attract. So if I am working in a more consumer-driven company—like a D2C one—and know that most people visit our site through social media, then I will have a dedicated social media manager. Otherwise, I might combine social into the role of a content marketing manager, where they might manage the blog, social media, and demand generation content on the website.
I just don't think there's any one perfect way to structure a content team that would work for all companies. You must structure your content team based on your organization and audience needs. But, I also believe that as you build your content function from the ground up and grow, you need to be able to scale. And the only way to do that is to outsource. I am the only content person on my team, but I am surrounded by a network of freelancers for blog content, video, and design. Apart from this, I work with an SEO and a PR agency.
Of course, eventually, I will feel the need to hire an in-house team to keep up with the company's growth. But in the meanwhile, it's quite an experience aligning all these teams together to achieve our goals.
Another way I scale content is through repurposing. So you see, we really try to make sure that we get the most out of every single piece of content we create because if we have too much content and not enough people to manage it, then we're kind of wasting money and time.
4. If you were to create a three-step content repurposing process, what would it be?
I'm very bullish when it comes to content repurposing. The most important place to start is by creating and investing in a cornerstone piece of content like an e-book, a webinar, a video series, etc. It should be substantial—have different concepts, ideas, or themes and people quoted—to be broken down into different parts and distributed by itself in different channels.
The next step I would say is to think about the different channels you might want to use this content in. It can be a blog or a recap in an email series. You may want to use it in brand awareness ads or make an Instagram reel. I would not recommend using every single channel. Just focus on your three strongest channels. Once you get better at repurposing, you'll naturally develop an intuition of where you can reuse something.
And the final step in this process is picking apart the different parts of content that you can distribute into these various channels – whether it's a single quote from a speaker on a webinar, a certain section of your e-book, or a statistic from a report.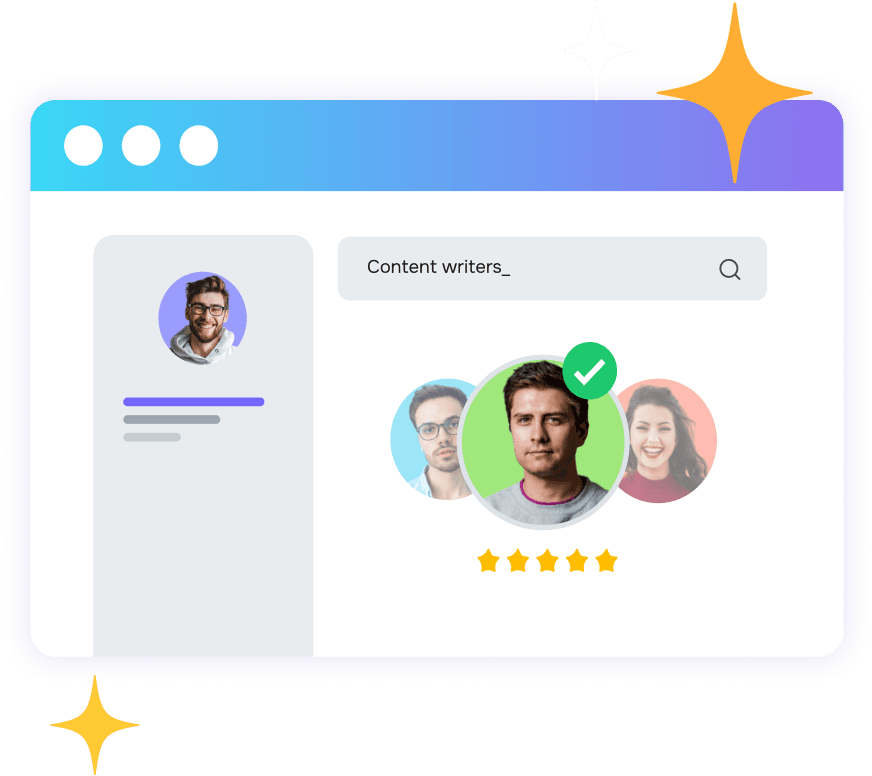 Get started with Pepper's Content Marketing Platform.
Designed for winning teams.