The Art of Building a Strong Content Marketing Strategy with Brian Piper
As the marketing world continues to evolve, so must the strategies that businesses use to reach their target audiences. Content marketing is one of the most effective and popular methods of doing this, and it can be used to achieve a variety of objectives, from increasing brand awareness to generating leads and sales. But how do you go about building a content marketing strategy that will deliver results? Well, we know one thing for sure - simply churning out content will not do the trick.
Brian Piper, Director of Content Strategy and Assessment at the University of Rochester talks to Mohammed Sajjad, Senior Sales & Marketing Director at Pepper Content, about the art of building a strong content marketing strategy and how marketers can use data to fuel it.
Here are some excerpts.
1. For a larger audience, could you give us a short intro and talk about how the content space happened to you?
I started optimizing web and digital content in 1996, primarily focusing on SEO and content strategy. In 2014, I read Epic Content Marketing by Joe Pulizzi and jumped right into the content marketing world. I've spent the last few years in data analytics and connecting it to content strategy and effective content marketing. I also do workshops and presentations all over the world on that.
2.
What's the most exciting and tiring part of that process itself?
The most exciting thing is figuring out how to optimize existing content and make future content perform as effectively as possible in a new landscape or environment. It is also about working with new companies and brands and helping them figure out how to leverage their existing content to its maximum potential while aligning all of their content with their strategic initiatives with the help of data and analytics.
I think consistency falls into the tiring part of the process. One of the most difficult things to get brands to buy into is the fact that content marketing is not a short-term campaign type of project. It is a long-term process that involves building a community, answering the right questions, reaching out to different audiences, and continuing to grow that trust and engagement in your city.
3.
How would someone win the quality versus quantity debate?
The key is to publish more quality content. You have to look at your data to determine what content is performing and then publish more of that. You need to monitor what content is working the best for you in terms of views, conversion, opportunity and sales creation, and more.
Time is a limited resource and if we're not spending it efficiently, we're wasting your time.
4. You've emphasized data. For people hearing this for the first time, what does it mean in general?
Besides understanding and carrying out a strategic and user audit at the start, there are a variety of different audits that I run to collect data whenever I go into any new organization or brand. Then I look at analytics, content performance, site performance, and search data. Information architecture and how your content is organized is also important. Whether it's a website, social, newsletter, or however you're communicating, all of this is crucial.
5.
When it comes to content creation, what should brands opt for - in-house teams or outsourcing content?
It depends on the industry and how much education you're going to have to provide. If you're in a very technical industry or creating a lot of research-related content and you have to create consistent content with a focus on a content marketing strategy and initiative, then your best option is to have in-house content creators.
If you're outsourcing or using freelancers, then there's a lot more editing that's involved at the back end. It's critical to make sure that they understand your space and who your customers are. You also need to steer them in the right direction to ensure the creation of impactful content.
We've all seen from COVID that remote work is very doable. It is definitely a way to establish all sorts of new opportunities. You can now resource from all over the world instead of just your local community. So it has created a lot more opportunities both for brands and content creators.
6. If you have to build a strong content marketing engine with limited resources and time, how would you go about doing that?
If I'm going into a new company and just becoming familiar with them, I'll do a lot of research on them and understand the fundamentals of its business goals, mission statement, values, and strategic priorities. This will also involve keyword research around those terms and topics to develop the most impactful content. The next steps include creating pillar pages, supporting content, and building a content infrastructure.
Google loves the E-A-T algorithm -- Expertise, Authority, and Trustworthiness – so if you can start building a foundation around those key topic areas, it'll help with organic search. As a part of the content strategy, one also needs to answer questions such as what's the call to action? What's the next piece of the funnel you want them to navigate to? How do you track all that?
How do you ensure your analytics are set up to track conversion so that you can see what content is working, what's not, and what you want to continue to do? You can also templatize this process. You do it for one strategic area, and then you can take that and turn the key right onto all their other strategic areas
7.
What has been your success mantra to grow in the content marketing space?
I focus on two mantras. One, remember that you can learn from everybody. Everyone that I talk or interact with, I try to figure out what questions I can ask so I can learn from them because everybody has more experience in some area, or has some new nugget of information they can share. Two, take advantage of every opportunity. Don't pass by an open door without going in and seeing what's inside.
Take advantage of every opportunity you're presented with because you never know where it's going to lead.
8.
Finally, tell us who in the content marketing space has inspired you in your journey.
One of the key people is Joe Pulizzi. He's had a huge impact on my content marketing career. His whole methodology of goal setting and planning for the future has changed a lot of things in my life. Apart from him, there are many more amazing content marketers out there such as Andrew Davis, Jay Acunzo, Christopher Pell, Jay Baer, Melanie Deziel, and Andy Crestodina. It's an incredible community and the best part is that everybody's open to sharing, collaborating, and helping each other out.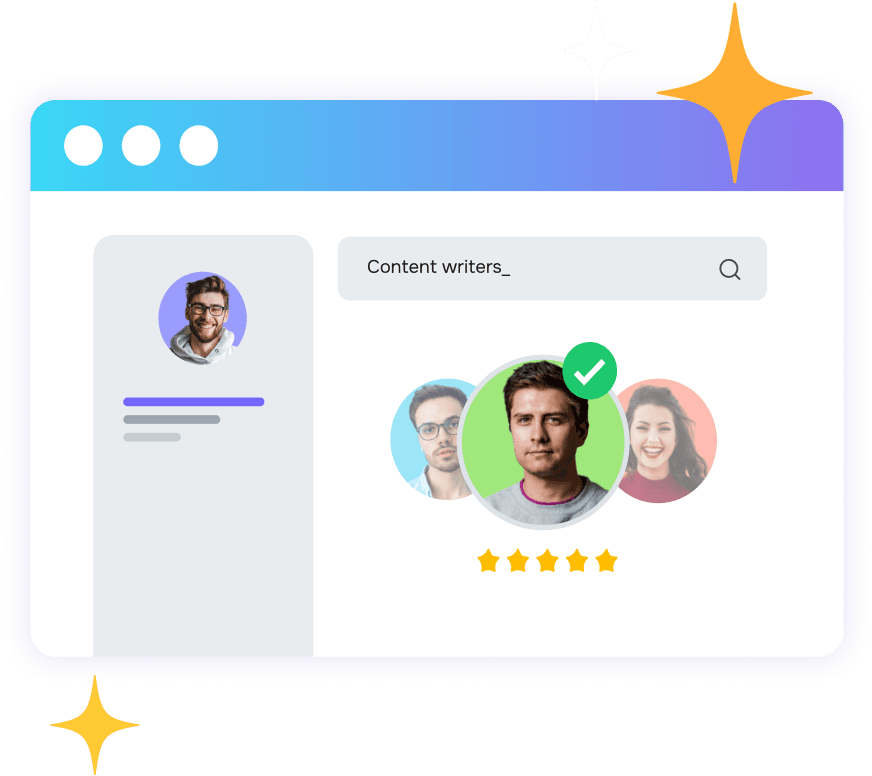 Get started with Pepper's Content Marketing Platform.
Designed for winning teams.