Building the Tech Future of Content Marketing with Ben Hasskamp
Content marketing is growing faster than ever. Today, you have multiple tools available to carry out all your content marketing activities - you want to define SEO keywords, and you have several tools. Want to know about demand generation, you have several softwares. Companies work to help you create content using AI; you have something like Grammarly to check your basic content quality. This and much more is driving content marketing today.
Ben Hasskamp, Director of Content Marketing, Raydiant talks to Anirudh Singla, Founder and CEO of Pepper Content about how technology and tools are defining the future of content marketing, among other things.
1. What got you into the content space for the first time and how's your journey been?
A lot of times people get into content just because they're really good writers. That's kind of where my journey started, too. I majored in film and communications at the University of Southern California and did double minors in screen and creative writing. I spent my first four years after college bouncing around different proofreading and editing jobs, taking notes on scripts, and things like that.
But, I wanted to do something more impactful. So I got into content marketing for CVS Pharmacies, where I spent seven years as a marketing advisor and content writer. Then I moved on to being the only content person for a startup in San Francisco, which was a pretty exciting opportunity for me, for three years. From there I moved up the ranks to become the director of content running a content department, which I kind of love! I like being a leader and mentoring people, especially different writers.
2. When you first started, what did you understand about content marketing and its impact? How has it changed?
When I started, a lot of the content I created in the form of RFP (Request For Proposal) responses, etc., was heavily litigated by underwriting, legal, and sales teams. But when I moved to DroneDeploy as a content marketing manager, I saw an opportunity to be creative with the content. I was now able to also create videos, webinars, and the like.
Today, that has evolved into so much more. I mean, UX has become a huge thing for websites. How do we want people to explore a company's website, especially a startup; how are we going to learn about the products and the company? Those things were never really there when I first started. Social was never a huge thing when I was at CVS. And now it's become crucial to your overall strategy - where along with all this, you need to oversee PR and communications.
Today it sits all a part of one big narrative - what's the story, what are the different mediums and channels.
3. What's your perspective on being able to scale content keeping in mind the quality vs. quantity debate?
Well, obviously you want a balance between the two. But you will always have two different perspectives - on one hand, you have someone talking about quantity to drive SEO rankings and traffic, but I would argue that if your content is not optimized for SEO, it's not a quality piece. You obviously need to stay relevant and put out content regularly. Whether it's a blog post, an ebook, a podcast, or a webinar, you need to be doing something for your company to stay relevant.
But if you are running a Google Analytics report and you're getting single-digit views per blog, this isn't a good use of resources and we need to find a way to either optimize it better or get people to come to the website in different ways.
In a nutshell, while I'm for quality over quantity, you can't put out four pieces of content in a month and expect people to look at you as a thought leader in that space. It's just not going to happen.
4. How do you plan out your content marketing focus?
My main focus is on demand generation - after all, at the end of the day, we're trying to sell our product; we're trying to keep the lights on if you will. But, at the same time, you need those thought leadership pieces.
So I break my team up into two parts - one is focused on demand generation where they work directly with the demand generation team on the content required, basis upcoming campaigns. The other team focuses on brand marketing and thought leadership. We focus on creating content for the future. And these two teams need to be separate because they need to think differently.
But as a leader in that department, it is up to me to ensure that those two things come together to create one consistent narrative.
5. What is your approach toward working with freelancers?
I believe in mentoring freelancers. If you give a freelancer a piece of content to work on, you will not get the best outcome. They can't create a quality piece of content unless you brief them on it. Unless you sit them down and do a quick run-through of the piece, tell them about the product and get them excited about it.
At the same time, you need to give them freedom. It is a delicate balance. What I like to do, especially in the first couple of pieces they work on, is to redline my notes, give comments, and then schedule a one-on-one and walk them through everything I changed. It is important to nurture these relationships because the last thing a contract writer wants to feel is defeated. So my feedback focuses on why it didn't work for me and it's usually because it doesn't reflect our style, tone of voice, or brand. In the end, you want the freelancer to want to work with you again.
6. What do you personally feel about content marketing budgets today? How have they changed?
It's changed over time because people are actually investing in content now. Earlier, everyone believed that they were writers. I'm sorry to say most people aren't. And that stats not a bad thing. But, what it led to was companies not investing in content because so and so in their organization was a good writer.
I think companies that started to succeed were those who were willing to invest in storytelling, in people who could create cool pieces of content be it a video, or an e-book.
I could say the companies that I have worked with invest about 10-20% of their marketing budget in content. But, if it were up to me, it'd be closer to 30%. Of course, we need to run ads and pay employees, but if you don't have targeted content, who are you creating those ads for?
7. What do you feel about the current AI-based content creation wave?
I'm excited about AI-based content. I don't use it. But, I've seen what it can do, and I am excited about it. I know a lot of people have this misconception that it will take away our jobs. But it won't. You still need to audit this content. AI content's excellent at creating high-level top-of-the-funnel content pieces. That can allow writers to create more thought leadership pieces and more nuanced bottom-of-the-funnel content.
I believe that companies who invest in AI are going to get a leg up on those who don't.
8. Do you feel the need for software like Salesforce for content marketers? If so, what would you imagine it having?
It would need to incorporate tools like Google Analytics and Grammarly. But I also would want to see how well my content has performed, what industry I've written it for, is it top, middle, or bottom-of-the-funnel. Why is it not performing, is it optimized for SEO? It should be my library of content.
It would be great to have a piece of software that has a dashboard that gives me numbers on what is right and wrong with my content at a glance.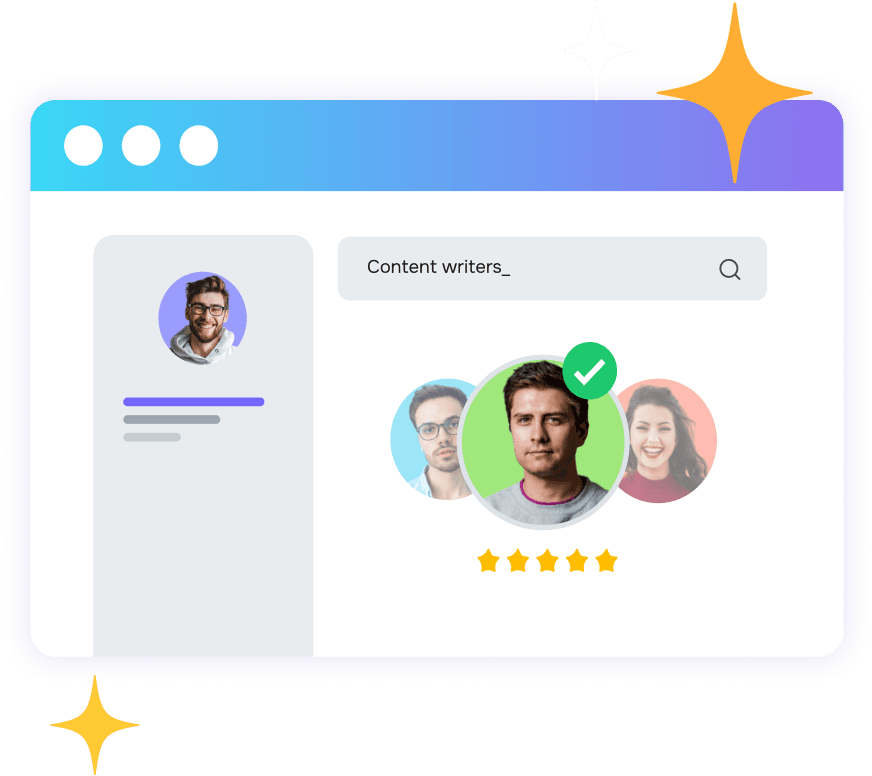 Get started with Pepper's Content Marketing Platform.
Designed for winning teams.