Avi Kumar on the Importance of Content in Marketing
Content marketing has become increasingly important in today's era as it provides several benefits for businesses looking to build their brand, engage with their audience, and drive conversions. By creating high-quality content that is valuable and relevant to their target audience, businesses can increase their brand awareness, improve their search engine rankings, and establish themselves as thought leaders in their industry. Additionally, content marketing can help businesses build trust with their customers and create a loyal following that will continue to engage with their brand over time.
Let us dive into an insightful conversation with Avi Kumar, CMO at IGP Group on the Importance of Content in Marketing.
1. Please introduce yourself.
I have been a storyteller, and marketeer since the beginning of my career while I did my Engineering in Electronics and Communications. I soon realized that while I love logic, I want to do more storytelling. I did my MBA, post which I started working at Oriflame's Cosmetics. The mission of the brand was to fulfill dreams which gave me a lot of purpose as my first brand to work for. Since it was an MLM model there were a lot of consumer interactions. So, kind of the first D2C brand that existed was taking the brand directly to the consumers without having anyone in the middle. Then I moved to RedFM, where I got to do a variety of things from launching new stations to looking into entire rebranding. One of the best parts about radio is that it's very topical and regional. Not only do you have to understand your consumer on a macro level but also at a micro level. Here you cannot have a one-size-fits-all approach. So, personalization helped a lot depending on the cities through content. In radio, every consumer is different, then again within every consumer, the segment is different. For example, if your morning consumers are different, then your afternoons are different, and so on. We also did a lot of other things such as inviting celebrities to do a show. A lot of these things became hits and received massive recognition. We also got to do TV in the regional space.
Since rapidly things were evolving with the attention of consumers shifting from offline space to online space. We got the opportunity to be a part of the Zee group where we were launching Zee5. It was a 0 to 1 phase. At Zee, we had a library of content and understood the Indian audience like no one. It was an opportunity as well as a challenge. Every other OTT had its USPs to offer. So, we created an alt-tab, no type tab. We made our app available for consumers of both Apple TV and Kiosk phones. Then we made content made for these consumers. We focused on both UI/UX and the number of languages and went completely regional.
The pandemic for eCommerce and OTT played both boon and bane. After working in that sector, I moved on to eCommerce. I currently work for IGP.com, which is a brand in retail. We are a house of brands that are creating brands in the celebration ecosystem. IGP.com is the flagship brand. We are present in 100+ countries and have same-day delivery networks across the network. We help people celebrate better on all occasions. We foster the emotion when the gifts are sent. It was an opportunity when I joined because the brand had a good product. Everything was streamlined here. The highway for solving the perishable problems was there. What was required was to create content so that the consumers can understand the event and celebration space and connect our brands to that. We started to do a lot of activities on our platform and social media to build awareness. This was my first aspect of work here. Apart from IGP, we also have Interflora which is a premium flower brand that is in both B2B and B2C brands. We also cater to D2C brands. Right now, we're working on launching an indulgent gourmet brand Maska. It's in the soft-launch space.
Media houses are content hubs. Day in and day out you are churning beautiful content.
2. How do you decide whether you should invest in local content or not from the marketing point of view?
Marketing today is no more marketing but a business that has to generate revenue. In any digital business, this is true because daily you're the one who is acquiring the customer. From a business point of view, it is important to understand what content to create, what content to market then, and to who. The understanding lies in knowing your consumers through consumer research. Consumer research is much easier these days because you have a regular influx of data. When consumers interact with you, they are given a lot of information about them. For example, we have recorded the high and low drop-off peaks while people watch movies. These spikes often help you understand that this is the type of content that people in this category like to see. This gives a better insight into understanding what type of shots worked well, what actions worked well, and so on. Then you divide them into basic cohorts. We had different categories who visited our platform only when the content of their interest was released. It helped us identify the cohorts and what are the trends and then future projections.
In OTT, there is an entire cycle of releasing the content right from conceptualization to shoot and so much more before finally releasing it. It takes some time to release the content. So, it is important to look at the trends now and also the trends that will be effective in the future.
3. How do you define where the data ends and creativity starts?
I think it's critical to maintain a balance between the left and the right. For any marketeer, appreciation of data is imperative. When you have data to back your decisions, you can make more informed decisions. Having said that, data cannot fuel creativity. Creativity has to be nurtured, it must come out through instincts, your gut, and your brain that is creative. You have to take chances. For example, before creating content, you may or may not look at data. You can also do a dipstick with a small group to understand how they liked the content. This is also data that will give you an understanding of the content will work in the market or TG you've worked for. So, it has to be a mix of both. I ensure that my creative team is not bombarded with unnecessary data. We make the Business Intelligence and Data Analytics team so that they not only come up with data but also insights into the data. Then, we transform it into easy, actionable key points. When you simplify data and give it to the creative team, it acts as a guideline for the team to present content properly.
When you have the data, you can do A/B testing all on your own and not involve the creative team in it.
4. How did you make the shift from creating visual or audio content to a more organized form of content?
Today, you have to speak with the consumer and be a part of their life daily. If you talk about Omnichannel, every brand has become a content-first brand because we become almost like media houses. Today any brand that is working with the consumers needs to be in the mind of the customers throughout. You cannot have silos, where you interact and forget. That is where the content-first approach comes in that works with any brand that comes in. At IGP and Interflora, our approach is to create snackable and relatable content. It shouldn't be one-way but conversational.
5. What do you think about the tech stack of tools for content or marketing?
As we are a digital-first organization, martech, and data has always been crucial aspect for us. One recommendation that I have is to try and have a single source of window for the consumers. What we try to do is to get information from different points and collate it into a single source. We have a mixed panel implemented that has signals coming in from different sources. Then we use it to make n=1 journeys that our consumers take up.
Personalized communication for consumers is extremely helpful. If you have the basics right from the beginning, you will be able to formulate the communication and use the data more for the consumers.
6. What is one thing that anyone who wants to get into content marketing should avoid doing?
Be original, be unique, and keep innovating. Consumers can easily spot the difference between someone who wants to be like someone and someone who's being real. It should also include brands that want to be real.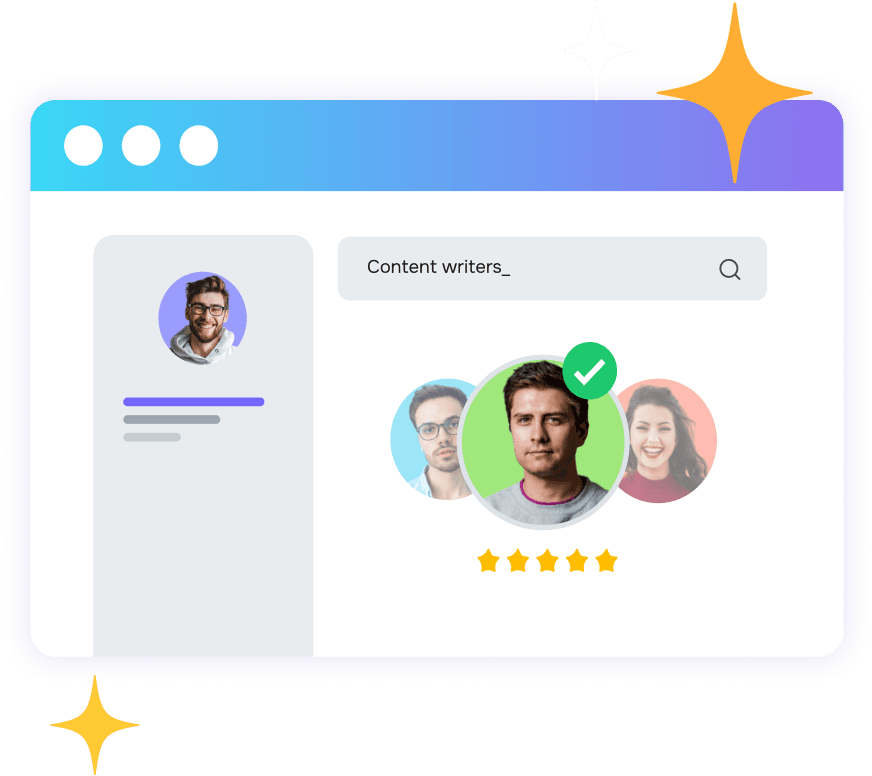 Get started with Pepper's Content Marketing Platform.
Designed for winning teams.