Anurupa D Reveals the Keys to Successful Marketing in the Digital Age
In today's increasingly digital world, marketing strategies are continually evolving. Companies must adapt to stay ahead of the curve. In this insightful conversation, we had the pleasure of speaking with Anurupa D, an experienced marketing expert and a key figure in the marketing landscape. Anurupa's wealth of knowledge, garnered from years of experience in the field, has shaped her unique perspective on marketing tools, technology, and trends. This in-depth interview delves into a range of crucial topics that are shaping the present and future of the marketing industry.
Anurupa D is the Marketing Director at Open Secret, a rapidly growing organization. In this extensive interview, she shares her thoughts on a variety of topics. She spoke to us about the ideal tech stack for marketing, the impact of AI on the marketing space, and her vision for a dream marketing platform. As these topics are central to the ongoing evolution of marketing, understanding Anurupa's insights is essential for any professional in the field.
1. Can you tell us about your marketing journey? How did it all start for you?
My marketing journey began when I started working from the bottom up. I like to call myself a democratic marketer. I initially worked on understanding content and then moved into marketing. I realized early in my career that advertising and marketing are two very different things. For example, when I worked on the Vodafone Mirchi Top 20 property, I saw how branding could be used to promote the brand without directly advertising plans. This experience ignited my passion for marketing. I have been working in the field for 12 years now. Out of them, I focused on marketing for 8 years. I started as a journalist and then moved into various roles, including creative, ad-facing, and marketing-facing roles. I had a brief stint at Kapiva. Then, eventually, I was heading marketing at Open Secret.
2. How has the marketing landscape changed since you started?
The marketing landscape has changed a lot. In the past, data was used more simply. It was all about knowing your TAM and catering to that TAM. Now, marketing is heavily driven by data. A content creator needs to know stuff like open rates on emails and CTR. It's also critical to keep an eye on metrics like ROAS and the CAC / LTV ratio. Marketing used to be a figment of data before. Now, it is just data. It is crucial to know your audience and consumer to the nth level to survive in today's market. The biggest shift I have seen in my career is the increasing importance of data in marketing decisions. You can sit in a boardroom and discuss with 15 people the features to include in a product launch. But the ultimate source of truth will always be data gathered from on-ground marketing surveys. Because of this shift, there has been an emergence of two types of marketers: those who know what the consumer wants and those who think they know what the consumer wants.
Marketing used to be a figment of data before. Now, it is just data.
3. Content has always been dear to you. How do you feel content marketing has evolved?
Content marketing has evolved dramatically. There are many more avenues available now compared to when I started. Earlier, it was all about offline channels like a couple of TV ads, or a radio ad. It was regular OOH stuff like hoardings and print. From influencer marketing to CRMs, there are various ways to reach audiences and drive conversions. I think cracking influencer marketing is the joy of a marketer's life. I'm particularly excited about the potential of influencer marketing and CRM marketing. As far as your CRMs like WhatsApp, and SMS are concerned, if you get into the data, and optimize your subject line, your CTA position, and more, you'll get a clear understanding of what your consumer is exactly doing. I feel these 2 avenues offer impressive returns on investment when done correctly.
4. What are some of the joys and pain points marketers face today?
One of the joys of being a marketer is finding the right influencer for your brand or cracking the perfect CRM strategy. However, there are also challenges. There are limited budgets and there is a lack of understanding among content creators about what consumers truly want. I feel it is essential for content creators to adopt a bottom-up approach to thinking. They must focus on what the consumer needs rather than what they want to create. A recent example I came across was during keyword research on protein. We found that "protein" was a more highly searched term than "weight loss." So, brands running weight loss campaigns could potentially see higher CTRs and ROI if they focused their campaigns on protein instead.
5. How does a typical tech stack for marketing look like at Open Secret? What tools do you prefer to use?
I won't specifically mention the entire tech stack we use at Open Secret, but I will tell you about one tool that I love using and why: WordPress. A tech stack is only as good as the people who are using it. WordPress and Google Ads are user-friendly, even for interns. Integration is seamless. WordPress is the base for a large number of websites. Nearly 4 out of 5 websites in the world use WordPress, as per a report I was reading the other day. So, over the years, my learning with this particular tool has grown. I believe a tech stack or a tool needs to be targeted to the people who are using it. If it is too complicated, it will not work. So, instead of discussing the entire tech stack, I would like to emphasize the democratic nature of WordPress.
A tech stack is only as good as the people who are using it.
6. How much do you think AI is going to affect the marketing space, particularly content marketing?
If I had to give a scary answer, I would say a lot. AI won't make people redundant. It will make them more aware of what's expected of them. For example, using a chatbot eliminates many middlemen, but it also reduces personalization. The scary truth is that we might see a future where some content writer jobs might be at risk. However, it's a learning curve. AI might not bring the desired level of personalization. So, the short answer would be, yes. AI will probably have a significant impact on the marketing space I feel.
I don't think AI will make people redundant. But I do think it will make people very aware of exactly what the expectation is from them.
7. If you could have a dream marketing platform tailored to your requirements, what would you like it to be?
My simple ask would be to crack performance marketing. I want to know the right type of content, target audience, and strategy to create the most effective campaigns. I also want to crack design. A lot of marketers don't pay enough attention to it. If we could find a clear example of what design should be for a brand, that would excite me. Current tools in the market aren't catered to scaling companies or startups, so I think there's a need to create tools that consider the human element and turn it into a tangible design outcome. These are the features I would like to see in a dream marketing platform.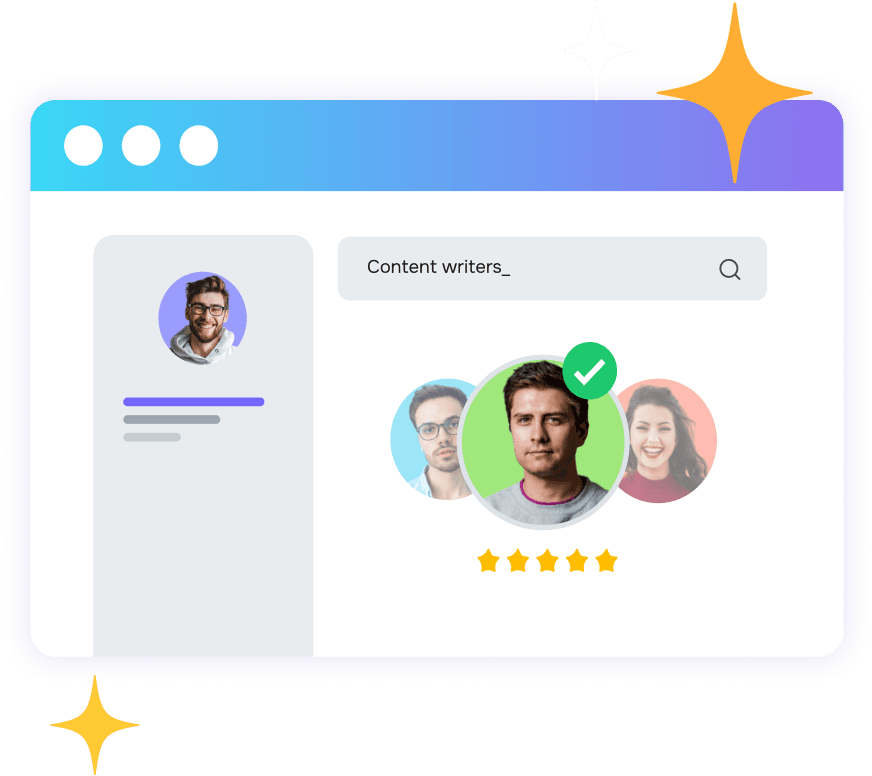 Get started with Pepper's Content Marketing Platform.
Designed for winning teams.