Content Creation and Marketing Insights with Anu Raj: Balancing Art and Science
In this interview, we had the opportunity to have an insightful conversation with Anu Raj, a marketing expert with over 25 years of experience. She has been building brands and driving marketing strategies across various industries. Anu shared her thoughts on several topics. We spoke on the importance of content operations compared to content analytics, and setting up a content team. She also talked to us about the evolution of the marketing industry and her dream marketing stack. This discussion offers valuable insights for marketers and businesses looking to optimize their content creation and marketing efforts in an evolving digital world.
1. Tell us about your journey in the marketing space
It has been 16 years in financial services. Out of these, 11 years have been at IndusInd Bank and the other 5 years at Deutsche Bank. I have had another decade in advertising before that. Now, I am the CMO at Aditya Birla Health Insurance for 4 months.
2. Could you tell us how you've seen the marketing landscape evolve in the last 10 or 12 years?
Yes, I have been fortunate enough to see the entire transformation of the marketing landscape. It started when content was limited to ads in newspapers, television, and radio. Over the years, the change has been phenomenal. Customers now engage with brands for just 5 seconds. They grasp the essence of what the brand wants to say in that short time. In financial services, conversations have shifted from a "voice of God" approach to being more of a buddy to the customer. We are now asking, "What do you want?" This shift has been made possible due to advancements in technology. They have transformed the ways consumers interact with brands and make financial transactions. As an insurance brand, we're not just competing with other insurance or financial services brands. We are also doing so with great content from other industries like lifestyle, food, or sports. It is challenging to remain in the financial services space. We have to speak the language of trust and gravitas while making it relevant to consumers. We need to focus on solving problems for the consumers rather than just promoting our brand.
3. What have been your learnings from a financial literacy angle in India? How important is content in educating and making people aware of the available financial services?
The government has played a big role in promoting financial inclusion and literacy in India. It is in our best interest to engage with customers and educate them on financial products and services. However, we must also acknowledge that India is still a largely physical engagement country when it comes to financial transactions. While consumers are comfortable with e-commerce for lifestyle purchases, they still prefer personal interactions for financial matters. I think UPI was a game-changer. Also, with financial inclusion comes the challenge of financial fraud. We need to educate our customers on protecting themselves from such risks. We have done a fantastic job in embracing digital transactions. There are innovations like UPI and PayTM leading the way. We are now very comfortable with transacting digitally. We often forget the rest of the world isn't necessarily at the same level. We are quite ahead of the curve in that sense. The country has successfully included everyone from the milkman to the CEO and everyone in between in the digital financial ecosystem. However, this also means there is a great need to educate our customers about the risks associated with digital transactions and how to avoid financial fraud.
4. How do you view the distinction between performance marketing and organic marketing? Do you follow a specific framework when working with large brands or smaller companies?
I find the distinction between performance marketing and organic marketing to be somewhat flawed. Consumers don't consume brand content based on whether it's performance or awareness content. I will click on an ad because the content is appealing. The important aspect is that the content tells a story that resonates with the customer. In my experience, there is a difference in channel delivery. However, the storytelling aspect remains consistent. Some ads work better than others because they have a story to tell. On the other hand, some really great ad just does not work. The focus, I feel, should be on creating content that is more important and meaningful. It should not be just guessing the correct marketing approach.
Nothing kills a bad product faster than great advertising.
5. How do you perceive content marketing today? Have you seen any ups and downs or shifts in the industry?
Content marketing is important in both acquisition and creating brand awareness. It can also be very effective for customer engagement once the customer is onboard. In my work with Aditya Birla Health Insurance, we use content to engage with customers. Our message was that we want you to be in the best of health. We used to help them maintain their health throughout the year. This personalized, approach to content marketing adds value. It helps create stronger relationships with customers. This can lead to higher engagement and satisfaction rates.
6. Can you give an example of how you use content marketing?
Our model is different from traditional health insurance providers. As compared to the industry, we have the highest top-down NPS. We focus on health and wellness. We partner with our customers to ensure they maintain the best health possible. Our products come with Health returns. This means that customers can receive their entire premium back if they meet certain health activity requirements. To engage with customers and help them achieve these goals, we send personalized content based on their health conditions or life situations. This content is designed to be meaningful and relevant to each customer. It helps to create value in their lives beyond just providing insurance coverage.
7. How should one approach deciding the type of content to create?
To set up a content team and decide on the type of content, first, you need to have a clear brand purpose and a well-defined brand DNA. This will make it easier to choose the brand tonality, voice, and experience you want to build. There are many talented content creators available. They come up with some amazing ideas. It's important to experiment with different approaches. At the same time, the brand's purpose and ethos should be maintained. As long as the consumer speak is in place, we should try different things. In the Health Insurance industry, we often speak in the "voice of God." So, there is a great opportunity for one to come down from that pedestal and speak to the consumer in their language. While I am all for stability, I am also all for chaos. It is also crucial to stay abreast of the latest trends and to embrace controlled chaos in the creative process. In my earlier days, we had to wait for 15 to 20 days for the results of our campaign. Today, that is not the case. We now get our results even in a few hours. That is amazing information for a marketer to have. Your course correction as well as your speed to market is fast.
Controlled chaos is always good. Why should we sit back and relax and use the content that has always worked? You have to experiment because consumers are experimenting.
8. If you were to start a company today, what would your dream marketing stack look like? What are the must-haves?
I think technology has simplified life to a great extent for all of us. However, I tend to use technology with a pinch of salt. You cannot predict customers. Having said that, my dream marketing stack would include essential tools like CRM and delivery tools, such as CleverTap, for efficient execution and productivity. At the same time, it is crucial to remember that a brand always needs the courage to do things differently. Yes, technology can make us more efficient. Neuromarketing, for example, is a tool where they use a digital creative as input, and determine whether it will work or not based on consumer feedback. But, communication with customers and building brand stories require a balance of science and art. The art aspect is slightly more meaningful. While science provides data points, the art has to make it work for you.
While technology can make us more efficient, communication with customers and building brand stories require is both science and art.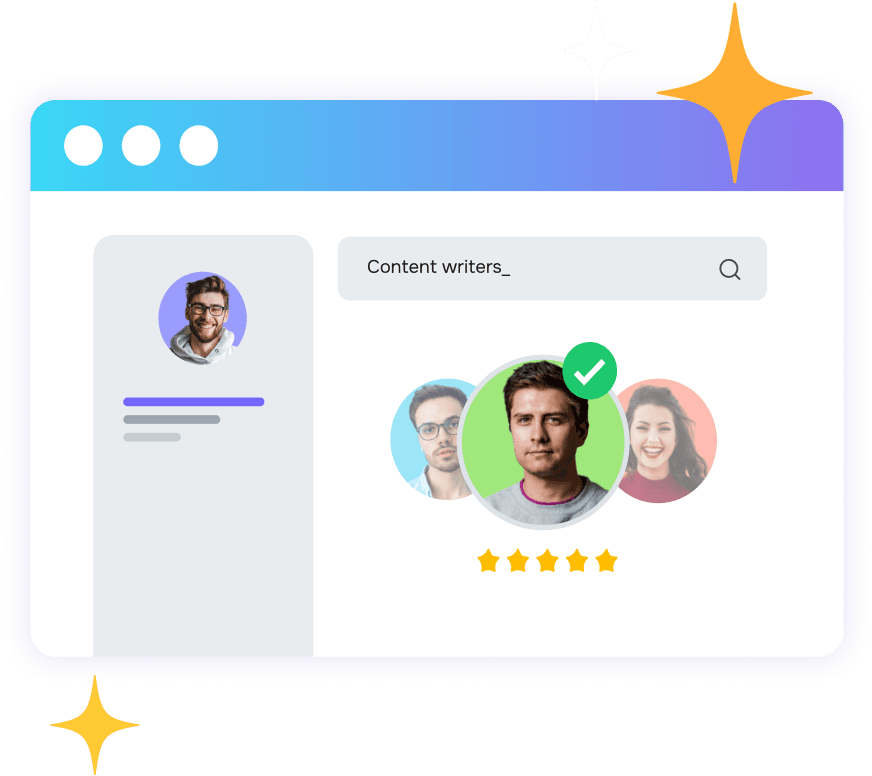 Get started with Pepper's Content Marketing Platform.
Designed for winning teams.