Anshul Wadhwa on successful Brand Content strategy in the digital age
One of the best ways for a business to build its brand identity, attract customers, and keep an engaged audience is with a solid content marketing strategy. It enables you to demonstrate legitimacy, establish authority in your industry, and foster trust with the people you're attempting to impact.
In this insightful conversation, Anshul Wadhwa, Head Of Content At Deloitte India talks to Devika, Senior Sales Manager at Pepper Content, about all the nitty-gritty of Content marketing and the ways to ensure the success of your Brand Content marketing strategy.
1. Please tell us about your professional journey.
I began my journey as a video editor in the early 2000s, thanks to a neighbor who introduced me to the world of non-linear video editing. Back then, linear editing was the norm, but the introduction of non-linear editing devices marked a significant shift in the industry. It was a lot different from the old-school AB Roll Cut to Cut linear editing that we used to do back in the day.
I was one of the first video editors to learn this new technology, and it was quite a journey. We spent long days and nights in production houses and studios just to learn how this non-linear stuff works. Back then, the equipment was not as compact as it is now, and the wiring was a complicated task. There was no digital marketing back then, so non-linear editing was the very first virtual thing. Despite the challenges, I was determined to enhance my skills.
I began my career in studio production and then moved to news channels, where I worked for many years. Later, I had the opportunity to work in the IT sector, where I expanded my skills in motion graphic designing and learned new software versions every year. I kept up with the rapidly advancing technology, always learning new skills and tools.
In 2020, I completed a digital marketing course, which broadened my career path even further. Combining my skills in video editing and digital marketing, I can now create content and videos for various platforms. I am now a one-man army in this field and feel confident in my ability to excel in both video editing and digital marketing.
2. How do you think Brand Strategy has evolved?
Marketing is constantly evolving with new technology and innovation, and the future of marketing is likely to be heavily influenced by emerging trends, such as data-driven personalization, automation, and the use of artificial intelligence.
As consumers continue to demand more prevalent and personalized experiences, brands will need to use data and technology to better understand and target their audience. However, consumers are also becoming increasingly privacy-conscious. Therefore, the effective use of data and technology will require a careful balance between personalization and privacy.
Furthermore, the growth of new channels and platforms of communication and commerce will present both challenges and opportunities for marketers. The key for marketers will be to stay informed about these trends and adapt their strategies and tactics accordingly.
3. If you were to create an end-to-end marketing stack, what are the top tools that you will include?
The ideal marketing stack can vary depending on a company's size, budget, target audience, and marketing goals. Some commonly used tools in a marketing stack include marketing automation platforms such as HubSpot, Marketo, and Pardot, as well as CRM systems like Salesforce, HubSpot, and Pipedrive.
For email marketing, on the other hand, popular options include Mailchimp, Campaign Monitor, and Constant Contact. When it comes to analyzing marketing data, Google Analytics is one of the most helpful tools available. And of course, social media management tools are essential, with many great options on the market.
4. What are your views on trending marketing tools like Chat GPT or GPT 3? Will it hamper the marketing trend or it's gonna be a value addition?
It's important to note that artificial intelligence has already made a significant impact on marketing and is poised to continue to do so in the future. With the ability to automate and optimize various marketing tasks, such as personalization, customer segmentation, and audience targeting, AI can significantly increase efficiency and effectiveness.
Moreover, AI-powered tools, such as chatbots and virtual assistants, can provide consumers with personalized experiences that enhance the overall customer experience. By analyzing vast amounts of data, AI can also gain valuable insights into customer behavior, preferences, and trends, which can then inform marketing strategies and tactics.
In summary, the potential of AI to revolutionize the way marketing is done cannot be overstated, and it's likely to play a crucial role in the future of marketing.
5. What do you think are the key pain areas for marketers these days?
Ten key challenges come to my mind - demonstrating ROI and providing the effectiveness of marketing strategies, keeping up with rapidly changing technology and digital marketing trends, finding the right target audience and delivering personalized messages, measuring and analyzing the big data to inform marketing decisions, balancing the budget for multiple marketing channels, managing a team and collaboration with cross-functional departments, creating an engaging and effective content that stands out in the crowded market, navigating privacy and data regulations such as GDPR and CCPA, building and maintaining a strong brand reputation, and staying on top of industry competitors and continuously adapting marketing strategies.
6. What do you think is the ideal content strategy for a brand?
A successful content strategy engages, informs, and adds value to your target audience. It should solve problems, provide entertainment or education, and reflect your brand's unique voice and messaging.
To create great content, it's essential to first identify your target audience, understand their pain points, and determine the kind of content that resonates with them.
Once you have this information, establish clear goals and objectives for your content and create a content calendar that aligns with these goals. Assign roles and responsibilities to team members and set up systems for content creation, distribution, and measurement to ensure a seamless process.
To determine the right content strategy for your brand, consider the following steps:
Conduct a content audit to understand what has worked well in the past.
Research your target audience to understand their needs, interest, and pain points.
Identify your brand's unique value proposition and what sets you apart from competitors.
Determine the types of content that will best help you to achieve your goals and resonate with your audience.
Plan a content calendar and allocate resources accordingly.
Continuously measure the success of your content and make data-driven adjustments.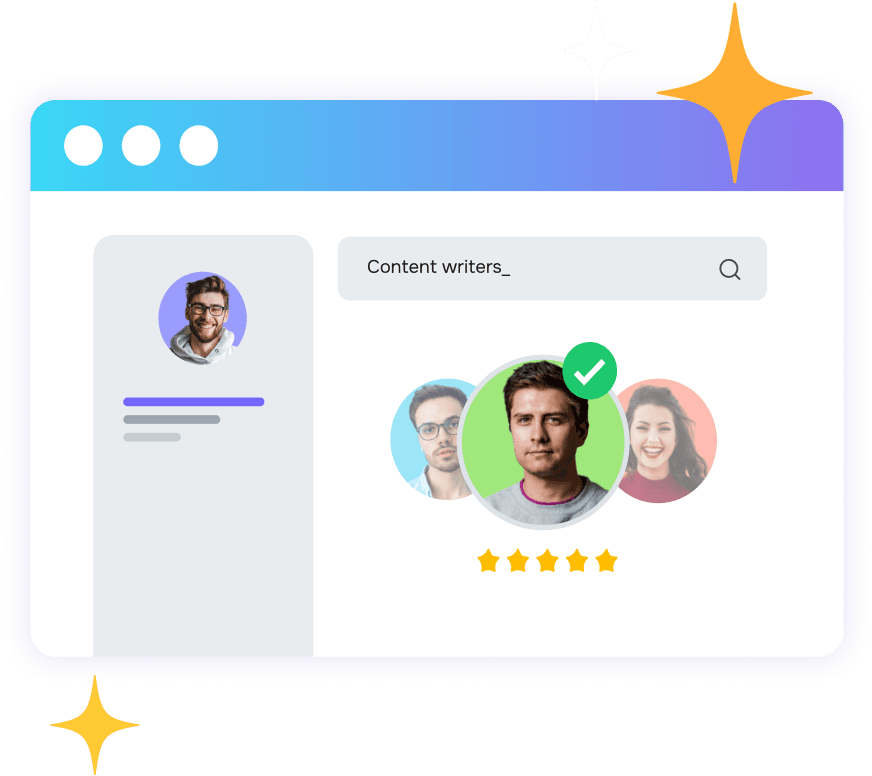 Get started with Pepper's Content Marketing Platform.
Designed for winning teams.