Anil Kumar Singh on Driving Organic Traffic through SEO and Impact of AI on Content Ecosystem
For years, Search Engine Optimization (SEO) has been a crucial aspect of digital marketing, as it helps websites to enhance their visibility and rankings on search engine results pages (SERPs). However, the SEO landscape is a constantly changing environment, and keeping up with the latest trends and best practices is essential for businesses and website owners to achieve success in the digital age. This is due to a variety of factors that impact the SEO industry, including changes in search engine algorithms, advancements in technology, and shifts in user behavior.
Anil Kumar Singh, the Head of SEO & Organic Growth at HT Media, recently spoke with Rishabh Shekar, the Co-Founder of Pepper Content, about the significance of SEO in driving organic growth and the influence of artificial intelligence (AI) on the content ecosystem. As search engines continue to evolve, businesses must stay up-to-date with the latest SEO strategies to remain relevant and visible online. Additionally, with the emergence of AI and machine learning technologies, the way businesses approach SEO and content creation is shifting as well.
1. Please tell us about your Journey
I have been working as an SEO expert for the last 21 years. Back then, Google and multiple other search engines like AltaVista, Lycos, Looksmart, and RCU (Running Repository Creation) were not in India. Google entered the Indian market in 2003 and started to dominate it. I've worked with a variety of startups and agencies during that time, including Neo@Ogilvy (now Neo Media World) and InteractiveAvenues, one of the largest digital agencies in India. I also have experience working with mainstream media brands. My main focus is to collaborate with the content team and help SEO strategies drive organic traffic so that the company can achieve its goals.
2. What has been your biggest learning experience across all your career? Where did you know learned the most about SEO when do you think the game changed for SEO as we know it today?
Earlier, Google placed a lot of emphasis on backlinking and other technical SEO techniques. However, as technology continues to evolve, so does how SEO can be effective. This means that content and technical changes are required on an ongoing basis to stay ahead of the curve. Monthly algorithm changes from Google only to make this necessity even more important.
In the past, there was a core update in mid-year and at the end of the year. However, Google has changed its algorithms so frequently that it's difficult to keep track of all the changes. For example, Google Discover, which is a content-driven platform, has emerged recently. Additionally, the industry is changing constantly - so even sources of traffic like TV are affected.
There are a lot of changes happening in the industry right now, concerning content strategy and delivery. To stay ahead of the curve and serve the target audience, we're expanding our reach into new regions - including more regional parts of India which are growing rapidly. And, as Google continues to prioritize quality over quantity when ranking websites, keeping your site's age and experience consistent is key. If you don't have a strong presence in certain areas - like India - then you risk losing out on potential traffic. So make sure you dedicate some time and resources to building a strong foundation across all your platforms so that Google recognizes your worth as an authority in that particular field.
3. What is your take on AI in SEO?
While product-based companies are using AI to create content, it's important not to forget the importance of human interactions. Automated content generation can give you some direction, but it won't be as accurate or comprehensive as what you would be able to produce if you had firsthand knowledge of your audience. For example, Google has advised against using artificial intelligence to create content because humans are better equipped to understand and resonate with certain topics. So even though AI can help automate the process of producing content, it's ultimately beneficial for entrepreneurs to have a human touch when writing articles or creating videos.
Google has made a number of changes over the years to make sure that the quality of content on the websites is high, and that it meets the same standards as helpful content. While this philosophy is still in place, there have been recent changes that call for even more careful consideration when creating or copying content. AI can be very helpful in terms of gathering data, but it shouldn't be relied on exclusively - human-written content will always work best.
4. How will SEO change in the next 2-3 years?
SEO will be part of the core marketing mix. Paid marketing is taking a backseat because there is a huge CPC (click per cost) involved. And, this CPC is growing day by day. SEO has become important for product companies, media houses, and e-commerce platforms; especially for e-commerce platforms as for them, it is their bread and butter.
SEO is highly ROI driven. You should also think about SEO as an investment as you do invest in property and gold where you don't get immediate investment, you are sure that property or gold will give you a return. Think about that if you are working continuously on SEO for some time. You will be able to save lots of money and get the right kind of audience and platform
5. And how is content going to be affected?
Content will play a major role. You need to understand who is your audience and the type of content they are consuming. growth of the OTT platform is also helping us understand content behavior. Vernacular content is growing, Google is giving importance to regional content Google is also giving preference to regional content because the next 500 million users you want to target will come from small cities and villages. For them, you have to write content in their languages the way they wanted to consume content and Google will give more preference to the content that is helpful and targets the right audience so that is going to change.
Video is growing in popularity as the short video concept reaches India. Google is giving preference to content formatted in a visual design or text format based on the question and answer. As an entrepreneur, it's important to take note of this trend and make sure your content is formatted in a helpful way that addresses common questions people have. By creating helpful videos, you'll be able to reach a wider audience and help them get the information they need fast.
Google is no more a search engine today. Google has become an answer engine
5. Should companies focus on quality or quantity? Where should the emphasis go when it comes to content?
Quality is key when it comes to creating content, as even a small quantity of high-quality material can result in significant growth over time. That's why Google recently rolled out an updated version of its "Helpful Content" initiative – called "Helpful Content Update." This feature helps you identify and curate quality content for your target audience so that you can drive engagement and improve visibility for your site.
If you're aiming to rank highly for topics related to your target audience, quality content is essential. In recent months, Google has been able to determine which websites are producing high-quality content on a variety of topics, and as a result, they've been penalizing sites that are republishing content. So it's important to make sure your content is top-notch, and that you're writing specifically for your audiences rather than trying to appeal to Google's search engine rankings. This means creating quality pieces that will be helpful for most sections of the web, not just when it comes down to media coverage. For example, if you're writing about health issues, make sure the information you provide is accurate and helpful for people interested in that topic.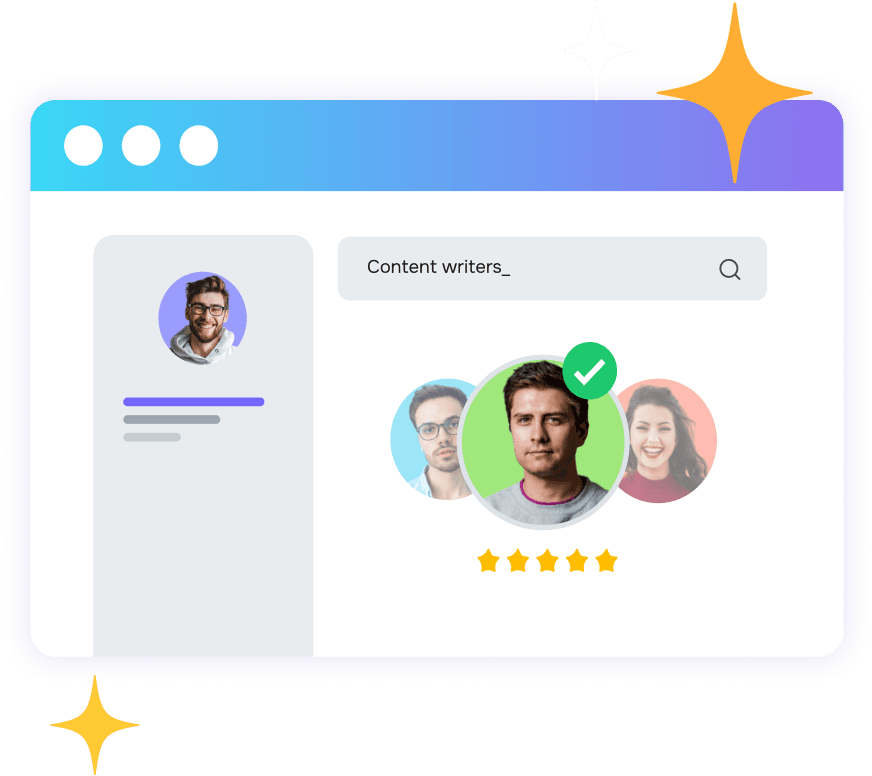 Get started with Pepper's Content Marketing Platform.
Designed for winning teams.