Amy Higgins on How to Build a Content Marketing Engine with Limited Resources
Building a content marketing engine involves creating a systematic and scalable process for producing and distributing valuable and relevant content to attract and retain customers. But how does one go about doing it?
In conversation with Dhriti Goyal, Associate Director of Product Marketing at Pepper Content, Amy Higgins, Senior Strategy Consultant with Masthead Media Company and ex-Twilio and Salesforce, talks about the process of building a strong content marketing engine.
Here are some excerpts.
1. How has your journey been in the content marketing space?
My career in content marketing has grown as the role of content marketing in overall marketing has grown over time. When I started, there wasn't such thing as a VP of content marketing or a content marketer. I started my career in social and community, transitioned into a writing and PR role, and then found my love in content for demand gen for businesses.
I gravitated towards metrics, defining goals, and perfecting things. Content marketing is a lot like experimenting. We try things to see if they resonate with and help our audience and business.
2. What are the key KRAs for a content marketer?
Content marketers have to go with the business. It depends on where in your journey your audience is and where you need to tap into that journey to fit your business goals. For instance, at Twilio, we were working on several different programs, and some of our audiences were still in the early stage of their journey. So we were focusing on thought leadership, brand awareness, and connecting the dots.
At Salesforce, the brand recognition and storyline were high. Our content marketing efforts developed into very instructional, guiding, and consultative practices. We told people how we could help them.
3. What's your take on the quality versus quantity of the content? And, how do you go about a process for content production - is it all in-house or by freelancers or agencies?
Content production depends on where you are in the business and what the business is. Sometimes I work for companies where I have a whole team of writers. Other times I work for companies where I don't have any writers. So it depends on your people mix and what you do in-house and out-house.
In quality versus quantity, quality is always first, and that is a hard thing to drive. For something to land, you need to do research around the audience, search engine, market stats, and competitors. It's almost like the iceberg analogy where what you see above the water is just the writing, and everything below is all the education and research that a writer must do to craft one piece. That's why quality matters more because you need that space to conduct the pre and post-work.
4. How has your experience been with agencies or freelancers?
I've had mixed experiences with agency partners and freelancers. The difficulty with agencies is finding subject matter experts. If you're writing something for a niche audience, hiring an agency with great writers will be futile if they don't know anything about the audience. You can't throw things over the fence. You need a partnership where you can get something done quickly. Freelancers or ad hoc agencies can be great because they don't need research, and all they're doing is crafting a story that you've already spoken about.
5. How would you build a content marketing engine with limited time and resources?
I like that you use the word engine because that's what it is.
You should look at your content marketing like a locomotive where you're going in one direction, but there are many parts that you need to consider to stay on track. The focus should be quality over quantity.
The other part of building the engine is to reuse, repurpose, and simplify things because everybody consumes content differently. You should think about how you can take one engine, repurpose all the cars, and optimize the machine.
6. What do you want to tell content marketers today?
I would suggest having fun with it. One of my old co-workers used to say that no one dies by marketing. You don't need to work 80 hours a week or stress over something. Your job should be fun.
A trend that I find interesting is the mix between content marketing and content design. It is interesting to watch how content design flows into UX and UI, and the worlds are merging.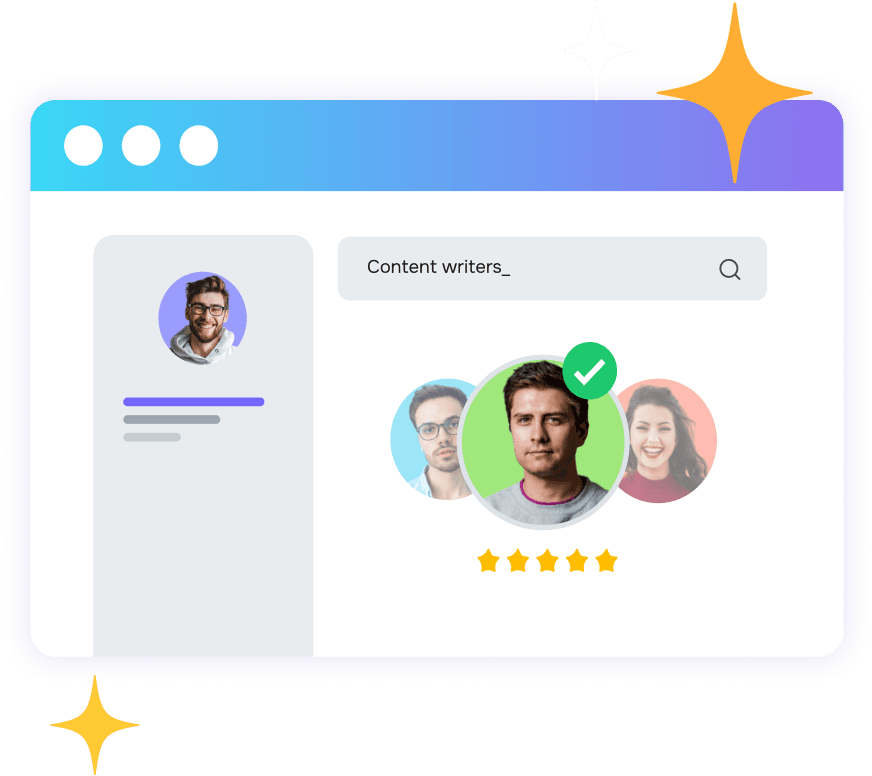 Get started with Pepper's Content Marketing Platform.
Designed for winning teams.