Amit Tiwari
Global Head of the Marketing Demand Centre at Tata Consultancy Services
Amit Tiwari on the Significance of Content in Marketing Activities and Why Ai Won't Replace Human-intellect
Content and marketing are intertwined in the branding of products and services. More so, in the modern world where pushing a brand, positioning it, or deciding its placement has become a dynamic narrative with the internet and AI proving to be a catalyst in driving sales and triumphing in customer satisfaction.
In such a fluid world, Amit Tiwari makes it to the top marketing leaders' list. Currently, he is the Global Head of the Marketing Demand Centre at Tata Consultancy Services. He has spent a decade at Philips India as the Director for Communication, Brand Marketing, and Digital Communication. Before moving to TCS, Tiwari also worked at Havells India Limited for four years as Vice President of the Marketing Department. Throughout his career, he has time and again proved to be a champion in implementing modern marketing technologies.
Tech trends have a vital influence on marketing strategies. But despite using these tools, why do content strategies fail in achieving their core objectives? Is AI the future when it comes to creating relevant and valuable content for the audience? Should your content team work in collaboration with marketing and advertising units to avoid overlap? We recently interacted with Amit Tiwari to find all the answers. Here are excerpts from the insightful conversation focusing on the continued change in the content marketing space.
1. Can you elaborate on pain points, challenges, and key issues in the content marketing domain?
Before highlighting pain points, it is vital to note that people fail to understand the definition of content. That's what the bigger challenge is. Content is anything that conveys information. Whether the person creates a ten seconds video or writes a half-page article, everybody is a content specialist.
Secondly, marketers must understand the content consumption pattern (CCP) for their target audience. We do not go to the depth of the content consumption pattern. Who is your target audience? How do they prefer consuming the content? You must have answers to these questions. Don't merely create tons of stuff for the sake of stats and quantity, it doesn't help achieve the objective.
The third aspect is the type of briefing. Whether it is from the marketers or content development, the briefing needs to be unified. Brief your content team or agency exactly the way you provide inputs to your marketing and advertising agency.
Unfortunately, these days, such aligning is not happening appropriately. Content team, whether in-house or outsourced, often gets inadequate information. Then, they are asked to make tons of changes due to a lack of clarity. You would miss the crux. So, first, ensure your team gets the data right. This will make things much more seamless and meaningful for anyone to look for.
"People are not consuming brands, they are consuming the content created by the particular brand."
2. How do you distinguish between great content and something insignificant?
The key factors that distinguish between great content and content that is insignificant are relevance and authenticity.
The first question to ask is whether the content is something that the audience is searching for. Do you create content that your audience is searching for? Does the organization publish something relevant to your category? If so, your content is definitely up to the mark. Put simply, it means brands have to understand an audience's interests, needs, and pain points, and create content that addresses those topics. If the content is relevant to the audience and provides value, it can be considered great content. It doesn't matter if it is in text, video, or audio format.
The second question to ask is whether an organization is publishing something relevant to its industry. Just keep the focus on the veracity and affinity of the material. Ensure it is affiliated, rather than something that tries to solve the problems faced by the world. It is critical to understand the industry landscape, stay up-to-date with the latest trends, and ideate for timely and informative content and creatives.
3. How do you set the right strategy? In other words, do you have a framework for building the right strategy?
As mentioned earlier, a unified briefing format is the need of the hour. Your strategy won't work if authors fail to get adequate information. Consumers look at the work as something that the brand has done in totality. They don't know what part the content team or advertising team has created. Therefore, stop treating content, marketing, and advertising people differently. They should be identified as a single unit. Like a brain that is ideating, coordinating, and executing a plan in a cohesive and well-structured manner.
Identifying and assigning roles to the right team member also adds to the value chain. People developing content cannot write advertising copies, and vice versa. So, define what their roles have to be. The right person at the right place is what makes a value chain great. The next step is, of course, to ensure the whole set-up including the team is aligned with the brand's vision and plan.
This is where getting everyone on the same page is essential for a fulfilling content experience both for the brand and the end user. A unified briefing format ensures that. I practice the same in all my assignments. Make sure that each department can work as an extension of the other. Members must work on the same objective and context. Their role can be overlapping but the final content should be affiliated with the company's area of expertise. The strategy will help in getting a much better outcome for everyone.
Technology can be an enabler. But, it cannot replace natural intellect.
4. As you are aware, ChatGPT and other technological advancements are influencing marketing strategies. What's your take on these tools? Will they replace humans, how should we use them?
I recently attended a session, while in Singapore. And this was one of the topics for discussion. Some of us have stopped using natural intelligence and moved to artificial intelligence.
It is crucial to understand that technology is helpful. But, an enabler at best. You should not rely on tools for the final creative piece because it is not insightful like human intellect. The human brain and knowledge gained due to years of experience are a thousand times better than ChatGPT or any other AI model. So, use it as a tool, but don't rely entirely on the technology. The human error factor also tops discussions about AI models. However, now we know that even artificial intelligence models make mistakes.
To summarize my argument, why rely completely on technology rather than a human brain, skills that have developed after years of experience? Writing must be engaging, easy to read, but attractive at the same time. You cannot depend solely on tools for high-quality content. Technology will undoubtedly play a significant role in marketing, but it should not overshadow the importance of creating a customer-centric approach. Brands that prioritize the creation of content chains to offer value to their customers will have a better chance of gaining their loyalty and thriving in the long run.
5. What are your predictions regarding marketing and content trends for the year?
There is no doubt that technology will influence strategies and assist in marketing initiatives. Everyone is interested in discussing the outcome of implementing technology. The focus should be on creating closeness with customers rather than quantity. Brands will gain stature if they craft content chains better. Customers share an evolved relationship with brands in today's digital age. They are no longer just looking for a product or service; they are seeking value and relevance from brands. Their choices are a reflection of the extension of their personality and mental makeup. And, content chains are a great way to deliver these attributes.
A content chain is a series of interconnected content-driven initiatives that offer a wholesome experience to customers who are evaluating a brand. Such a chain also seeks to redress customers' problems and make their lives simpler. By creating content chains, brands can add value to their customers' lives, build trust and loyalty, and enhance customer satisfaction and retention.
In this process, it is natural for new tools to enter the scene, while older ones become irrelevant and obsolete. But, basic marketing principles remain the same. It goes without saying that content will remain the heart of any marketing activity. By crafting content chains that align with a customer's interests, brands are in a unique position to create a positive customer experience that goes beyond the product or service. The customer feels heard, understood, and valued by the brand, which in turn leads to customer satisfaction and loyalty.
Marketers and key decision-makers talk about content. But they do not show seriousness in their strategies. The overall action plan must continue revolving around how you can solve the problems that customers face in their daily life.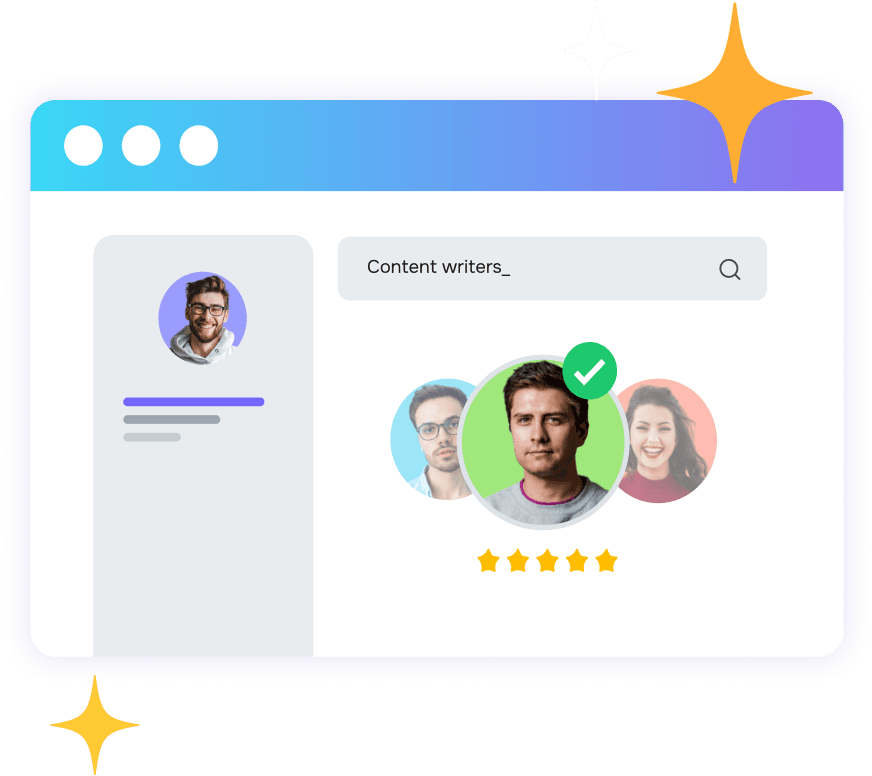 Get started with Pepper's Content Marketing Platform.
Designed for winning teams.