Amit Paul
Brand & Consumer Marketing at Rollick Ice cream
Discovering the Essence of Successful Marketing Campaigns with Amit Paul
Mastering marketing takes more than just creativity and flair. It requires a deep understanding of consumers, a passion for problem-solving, and the ability to wear multiple hats. With years of experience under his belt, Amit Paul shares his journey and insights into the world of marketing, from his beginnings in research to his current role as a consumer marketer for a leading brand.
Amit Paul, a marketing veteran with a diverse background spanning Unilever, Eureka Forbes, and Amazon Private Brands, talks about his experiences, challenges, and lessons learned throughout his career, emphasizing the importance of consumer-centricity and a holistic marketing approach.
1. Tell us about your professional journey so far.
My professional journey began after I completed my post-graduation in marketing from Pune University. I was fortunate to start my career at the institution of marketing with Livers, where I worked in the Consumer and Market Insight Department (CMI). This experience provided a solid foundation for understanding brands through the lens of consumers. Over the next decade, I worked in various roles and industries, which significantly contributed to my growth as a marketer.
I moved on to brand development, where I handled brands like Kisan and Knorr, creating campaigns such as 'Ungli ghuma ke bol.' I also worked on the real tomato campaign with my brand-building team. Subsequently, I served as a brand manager for quality ice cream products, handling the kids' portfolio and brands like Feast. During this time, I also built Durga Puja campaigns and other content marketing initiatives.
After a brief stint with Eureka Forbes, where I headed their BTL function and product development and innovation department, I joined Amazon private brands as the category lead for kitchen and office products. This role helped me develop a strong business orientation and an understanding of the entire P&L of the business.
Currently, I am the marketing head for Rollick Ice Creams, where I oversee a team of 12 direct reports and 17 people working with them. Drawing from my diverse experiences, I now focus on consumer marketing, channel marketing, trade marketing, and product marketing to grow Rollick into one of the biggest brands in East India's ice cream industry.
I think for all marketers, most of it starts with sales, but for me, I think it started mostly with the research part of it.
2. Can you share a standout achievement or high moment in your career?
Throughout my career, there have been several highs and lows, with failures often teaching me more than successes. One of the most memorable high moments for me was when I worked with the kids' brand Paddle Pop at Livers. We introduced an innovation called Jiggly Jelly, which initially failed in its first year. However, by reworking the content and creating a new ad campaign, we turned it into one of the brand's biggest volume-givers in the second half of the year.
Another high point was the Durga Puja campaign, where we created a 360-degree marketing initiative and ensured visibility across all major pandals. More recently, with Rollick Ice Creams, achieving double the category growth has also been a significant accomplishment for me.
Overall, the daily satisfaction of solving one customer or consumer problem is the high I consistently strive for in my professional journey. Whether it's through content creation or understanding consumer needs, working with different marketing teams to find a solution for any problem is truly an unmatchable experience.
3. Can you elaborate on the method you adopt to ensure the success of a marketing campaign?
As a marketer, I firmly believe that placing the consumer or customer's voice at the center of every project is essential to ensure the success of any marketing campaign, whether it's a short-term or long-term one. To achieve this, we need to listen to our customers and understand the "why" and "what" behind our campaigns. This understanding forms the foundation for all marketing processes. While creating advertisements and collaborating with celebrities is part of the process, the core of marketing lies in storytelling that stems from knowing our customers.
For me, the true customers are the distributors, retailers, and end consumers we interact with daily. By establishing a connection with them, we can create products that meet their needs and expectations. This approach directly influences the marketing mix we develop, including pricing, product, packaging, physical evidence, and people. The entire process revolves around the consumer, and working with the 6Ps (Product, Price, Place, Promotion, People, and Physical Evidence) helps us find the right solution for our target audience.
In our company, we have well-defined research processes for creating products that involve understanding the consumer's needs through a need scope study, developing a concept and a product, and conducting concept product testing and Nielsen studies for volume estimation. The sales team plays a significant role in delivering the product, but the success of the marketing campaign ultimately depends on how well the marketing mix has been developed and executed. By adopting a consumer-centric approach, we can ensure that our marketing campaigns resonate with our target audience and achieve the desired results.
If you can figure out the 'why' and the 'what' by listening to the consumer, that in itself is the inception of all the processes.
4. Could you share your experience with one of your most successful or memorable campaigns?
One of the campaigns that I hold close to my heart is the "Mere Pass hai Kisan Roll" campaign for Kisan. This campaign was born out of the struggle that mothers face daily when trying to come up with new and exciting tiffin ideas for their children. We aimed to provide a solution to this problem by offering Kisan ketchup and jam as accompaniments for daily meals like Roti Sabji.
The inception of this campaign involved conducting a menu check, studying habits and attitudes, and observing that most kitchens prepare Roti Sabji in the morning. We found that adding the tanginess of ketchup or the sweetness of jam to basic dishes like Dosa could make them taste different and more appealing to children.
Furthermore, we visited several schools and realized that children preferred food that was easy to hold and eat while on the go. This insight led to the idea of presenting food in a roll form. The campaign successfully drove the volume share for Kisan upwards and contributed to the brand's growth in the market.
5. According to you, what is great content?
To me, great content is created with the primary objectives of driving awareness, consideration, and encouraging repeat purchases of a product. It's essential for the content to not only generate sales but also foster love and affinity for the brand. This can be achieved when the content effectively solves a problem and engages the audience. It's crucial to determine the purpose of the content and the platform best suited for its dissemination. For instance, if you're leveraging celebrity power, platforms like Instagram or Meta would be ideal, while educational content might be better suited for YouTube.
There are numerous tools available to aid in content creation, but it's vital to understand why the content is being created and which platform to use. For example, in our current brand, we're focusing on celebrity content to elevate the brand's image and create a connection with consumers who admire those celebrities.
The game is changing a bit in terms of not only bringing sales but creating the content to create that love for the brand for sure.
6. What is your advice for new marketers in the industry?
For those who are just beginning their careers in marketing, my advice is to focus on more than just the glamorous and creative aspects of the industry. To truly excel as a marketer, it's important to embrace the salesperson mindset and collaborate closely with sales teams in your organization To look beyond the surface-level appeal of marketing, such as the glamour, showbiz, and creative artwork aspects. To become a well-rounded marketer, it's crucial to embrace the role of a salesperson. You should work closely with sales teams within your organization and spend time in the shoes of technicians or service personnel for at least a few days each month. This will help you gain a deeper understanding of the challenges your consumers face and equip you with the knowledge to develop effective solutions. Being in tune with these practical aspects of the industry is essential for long-term success in marketing.
To think marketing beyond the gloss and the Showbiz and creative artwork part of it, you have to have the Hat of a Salesman.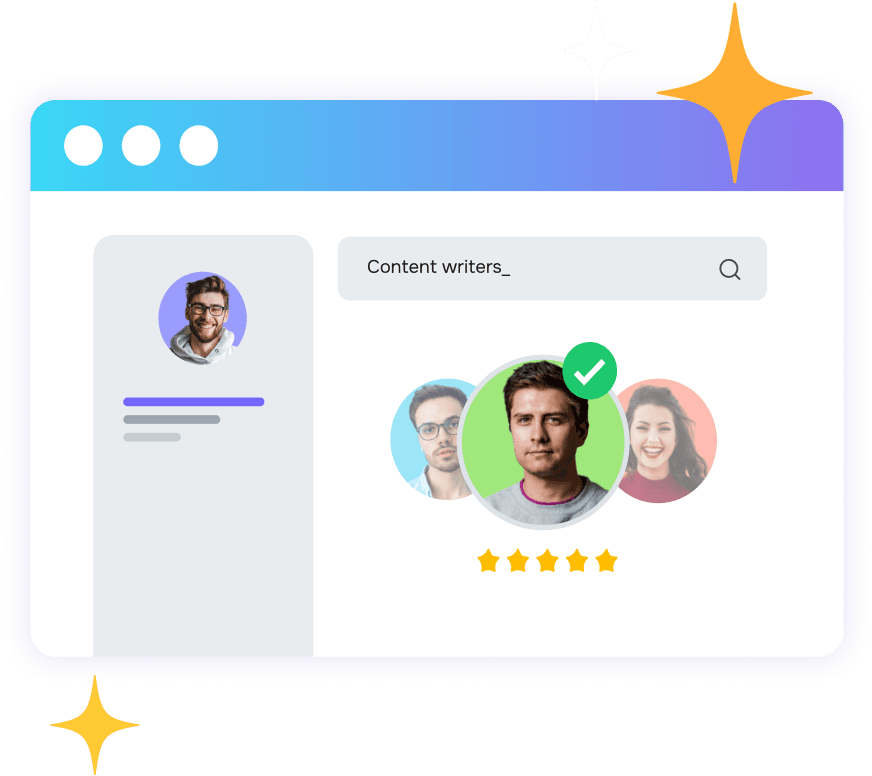 Get started with Pepper's Content Marketing Platform.
Designed for winning teams.