"Powering Connections: The Importance of Content Marketers and Social Media in Today's Digital Landscape"
In this interview, we will be speaking with Alok Arya, an experienced marketer who has worked in a variety of industries including real estate, fashion, FMCG, and pharmaceuticals. Arya has recently moved into the highly regulated BFSI sector and will be discussing how he envisions his life-changing and the opportunities and obstacles he sees in this field. He will also share his insights on marketing strategy and campaign development, including the importance of organic content, and his thoughts on internal transformation within the financial sector.
1. Tell us about your journey till now
The journey has been intriguing. Real estate was the asset class with the highest level of activity during the previous 11–12 years in the sector began. After that, I moved to retail and worked in a variety of industries, including fashion, FMCG, and of course, for a short time at Google, where I was with core consumer goods for the past two and a half years. But I think the BFSI sector certainly.
2. How do you envision your life-changing now that you work in a highly regulated field as opposed to in the past?
I believe it to be a highly regulated industry, and as I previously mentioned, my most recent experience was with primitive consumer items, which were pharmaceutical products as well. Pharma is therefore similarly, if not less, regulated.
Although I believe that everyone has obstacles, I also see opportunities in this situation, and I'll explain why. Regulations are in place, but as you may be aware, the brokerage industry's or the BFSI sector's up to this point strategy has been quite inside out. Inside out refers to what I wish to sell when I use the phrase. I believe no BFSI company, particularly in the brokerage sector, has made an effort to assist customers in making purchases.
There must thus be a distinction. Regulations may limit what and how you may say. But I wonder what the subject should be. And I believe that is the key. What information should be provided to the customer? And when I say content, I don't just mean blogs, emails, or WhatsApp messages; I mean everything and everything that makes a customer's experience with you as a business, organization, or individual more worthwhile.
Organization, regardless of the product or service, is satisfying to us. As a result, I believe that we are one of the few organizations, and I am proud of this. Security is, of course, a very outside-in institution. First and first, consider the needs of the client. I purposefully used the pronoun "she" since I believe that in India, the female head of the household makes the final choice about all consumption-related decisions. Therefore, we must preserve.
3. While you're seeking to extend your market, you don't necessarily need to offer your services; instead, you're only aiming to grow your market share in the hopes of eventually capturing that portion. So, how do you consider such knowledge while developing a marketing strategy or campaign?
Not just speaking with those looking to purchase a home. India's real estate is fascinating to see. You could converse for hours on end about this subject. Real estate comes up in every home and at every dinner table. And the point is that we were the first to start selling homes online while we were selling homes. And when I say online, I mean from beginning to end. You could reserve a property, pay your interest EOI, and then proceed to the next procedure if you so want.
Relationship with the company, perhaps with the EMI, etc. The world was online. So when it came to real estate at that time, we were The Pioneers. But as I said, it wasn't only about talking to the people who were already in the market; it was also about building demand, which was more important since everyone wants to buy a home. It's a fantasy. How do you participate in the consumer's journey from the first crucial moment? If you're a recent parent, for instance, you might not even be considering buying a home when I say the zero moments of truth.
Purchasing a property might not be the top priority, but rather, let's say priorities two or three. How do I start the process or plant the seed so that, three years from now, I'll want to buy a house and effectively become one of the important brands or propositions in the consideration set? Coming to the last section, you should be aware that the customer journey is not a straight line. It's not about knowledge, enthusiasm, or desired behavior. It's quite difficult. Today is the first day, so maybe start doing some internet research.
Following the adoption and consideration of brand A vs brand B, there may be an online comparison, followed by a possible explanation made by the customer, and finally, retention and growth. Thus, it is not linear. When we have determined what we need to say to customers and how we need to say it, we will have realized the lifetime worth of the customer. Exactly how we phrased our marketing efforts.
4. Many businesses claim that investing in organic content is a priority of their entire marketing strategy, especially in light of the present state of the industry. How do you generally perceive internal transformation in the sector as a financial?
Well, I wholeheartedly concur. Therefore, being organic is the way to go. Naturally, being paid will assist you in developing a plan for deciding which aspects of the payment you wish to control, compete in, and participate in. But you won't be effective at any point in time until you have your content reservoir. There is no sign of the competition decreasing. You already know that prices will continue to rise in the future.
Markets are becoming more congested, and customers are becoming more perplexed. For the consumer to eventually take the leap of faith and choose you as a broker or any other service provider, there must be that authority or competence that they sense with you.
Compared to, say, $0.00 or up-to-date stocks, etc. Therefore, I believe that we were among the market's pioneers when IndiaInfoline.com, which you are currently viewing, was created. It is one of the most highly, I would say content-rich websites in the whole brokerage sector, and having said that we will continue to invest in the content field.
Perhaps we are adapting the information to better suit consumers of today. It could be quite vast, as was once the case with stock market knowledge alone. Today, YouTube offers free access to knowledge. Everyone can learn about options and trading. The fact is, we want to lend the customer that helping hand. He or she needs the assurance that perhaps I'm purchasing a certain stock or, let's say, a bank deposit.
Will that even travel in the direction of the North? What comes to me is that people require professional support since they are afraid to lose money. The distinction is that cheap brokerages provide a platform for independent trading. They don't instruct you on how or what to do. There may be information strewn over YouTube and social media, but the information is not fact.
5. What recommendations would you provide to budding marketers who are just starting?
As a marketer, I have learned the hard way that context is crucial in business. One of the biggest lessons I have learned is that you cannot simply say anything and get away with it, even in informal industries like fashion. It is important to be clear about your goals, strategy, and the brand you are promoting. You must always be in a business setting to achieve success.
It must have everything outside of it. What I wish to accomplish and release as FL Securities as an organization is not possible. It must be what the customer says. As an illustration, Sheetal purchases securities from IFL. IFL Securities: What does Sheetal want from them? What are her zero moments of truth? How can I make sure that every contact point is customized, that Sheetal has the finest possible experience, and that I wholeheartedly and unequivocally support that one point?
"Any scalable brand, such as Apple, Microsoft, or Google for that matter, is a good example of a growing brand since it represents more than simply a transaction. The fact that we marketers don't aim to generate transactions must be understood and internalized at all times. We want to build something that goes beyond simple transactions. We want to build what I refer to as hard share because it stands for more."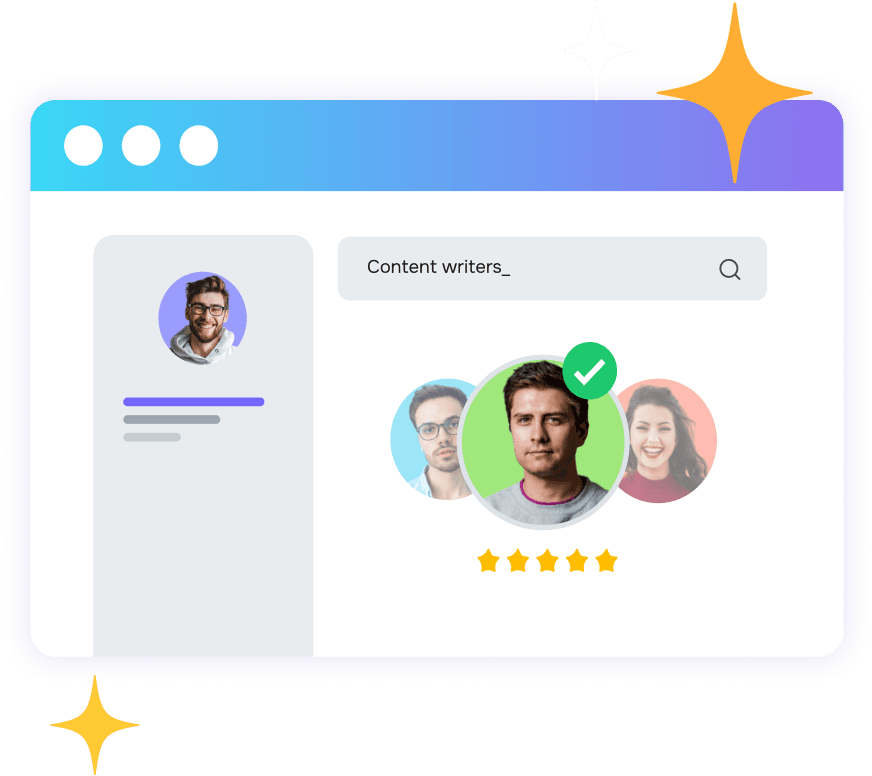 Get started with Pepper's Content Marketing Platform.
Designed for winning teams.