Alison Jarris on Building On-Demand Teams
Content can be a powerful tool for driving scale and growing your business. Among the various strategies that can help you drive scale through content, creating valuable and relevant content for your target audience can be an effective trick.
In conversation with Anirudh Singla, Founder & CEO, Pepper Content, Alison Jarris, Global Demand Content Marketing Lead, Google Cloud, talks about picking teams that drive scale through content.
Here are some excerpts.
1. How has your journey been in the content marketing space?
I started in management consulting for the federal government with Design Hamilton and set up processes and marketing programs from scratch in a scalable and lasting way. That experience shaped the first five years and the rest of my career. I shifted to technology at Talk Desk, where I established a formalized content marketing program for the first time, focusing on whether we wrote blogs, social content, or white papers. I also learned how to lead and build a team.
At Salesforce, I joined as the head of content marketing in demand generation. Here, I learned how to connect the numbers with the demand generation content because I had a target to meet for qualified marketing leads. That was probably the best starting experience of my life; I learned about the buying journey and what content the buyers and CIOs consumed.
Initially, our corporate messaging was about digitally transforming, innovating, and accelerating business. When COVID struck, my content team and I changed the messaging to keeping businesses running, protecting the bottom line, enhancing interoperability between healthcare systems, etc. Then, I joined Google as the Global Demand Content Marketing Lead. This role heavily focused on events.
Some of my key learnings were that executives want to hear numbers and you must talk about the tangible value of content to both external and internal audiences. Secondly, have no ego; involve experts, and elevate the people who built, improved, or customized technology for huge enterprises. My job has been to translate all of that by working closely with the technical team.
2. What are the most important KRAs for a content marketer?
When I joined MuleSoft, I knew how to write a narrative and create keyword clusters to rank for a search. But I did not know how to connect that to the sales pipeline or annual contract value (ACV). To be quite honest, if anyone says they're generating ACV from content, they're not telling the truth because, by the time it gets past sales-qualified leads, you have to focus the content on sales enablement.
There's a very clear role cut out for content, which is top of the funnel to the middle of the funnel. You need to catch the audience's attention, which you can measure by just lead generation.
Marketers should be scrappy and try different things but have very clear metrics each step of the way.
3. How do you play around with the entire debate about quality versus quantity of content?
I believe content needs integrity, and people must trust your brand. I think there's so much value in journalistic writers and people who focus on the narrative and are trustworthy sources of information. That is what content quality gets you, and that's very hard to measure. It is also important to have very high standards in building those guidelines and partnerships with trusted sources.
4. What do you think about building on-demand teams that allow you to drive more scale?
At Salesforce, I started with a content marketing team of one and hired someone to help me with the execution. I was managing both integrated campaigns and content marketing leads. I built a bench of writers internally and gave them time and care.
A lot of times, I think marketing and sales become an echo chamber. But in reality, it's the complete opposite approach. Marketers should ask questions like - What problem are we solving? Who are we speaking to? How are we going to do it? I always think that it's about offering value.
5. If you were to think about building a powerful content marketing stack for yourself, what would that look like in your head?
I want a dashboard that shows the entire journey of the funnel, the assets specifically. It should answer questions like - Are we hitting our pipeline goals? Are the leads converting? What are the trends? What is making our top-performing white papers perform best? The platform should integrate internal and external data and tell us what target audiences are searching for externally, what they care about, how your content is performing, gaps, insights, etc.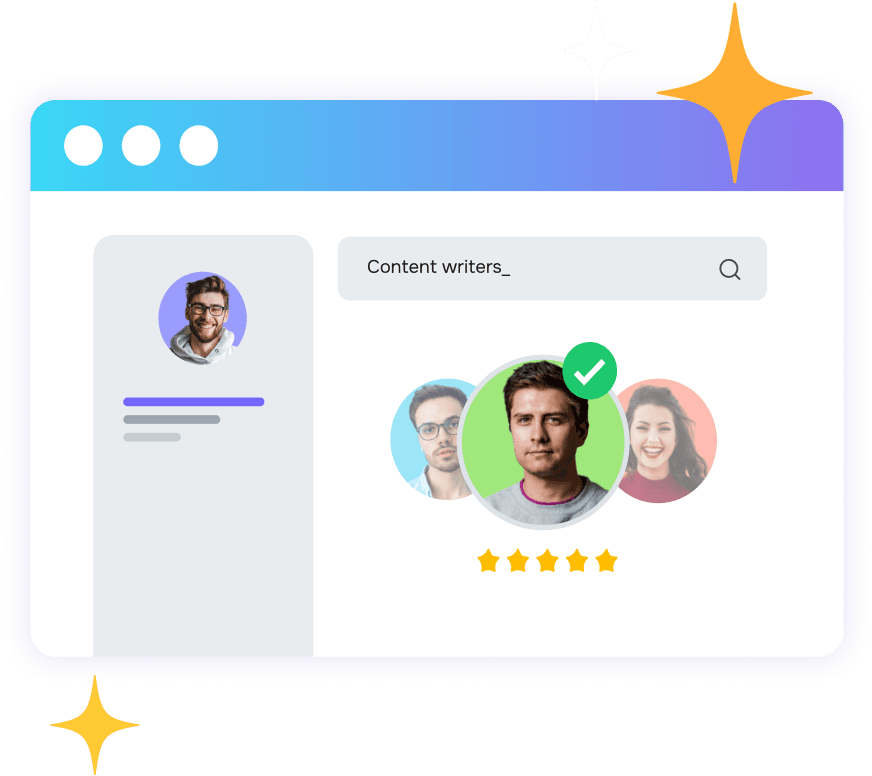 Get started with Pepper's Content Marketing Platform.
Designed for winning teams.