Alex Loyd on Maximizing Outsourcing Benefits
Outsourcing can be a challenging process for businesses. One of the biggest difficulties is finding the right outsourcing partner who can meet the company's needs and expectations. Inadequate communication between the company and an outsourcing partner can lead to misunderstandings, missed deadlines, and poor work quality which can ultimately result in a loss of productivity and revenue.
In a conversation with Aditi Ramnath, Creator Network and Business Partnerships at Pepper Content, Alex Lloyd, Head of Organic Acquisition (SEO & Content) at January AI talks about vetting and picking the right creators to maximize outsourcing benefits

1. Please give us a quick introduction.
I am originally from the UK but my background was in racecar driving, which was completely unrelated to content or marketing. This profession brought me to America, and like many athletes or sportspeople, I eventually had to figure out my next career move. Content had always been something I was passionate about, so I started writing on the side for fun, and this gradually led to more opportunities.
I began as an automotive journalist, creating content and making videos, which provided me with valuable insights into what makes good content and how to engage an audience. Eventually, I transitioned to content marketing as I wanted to work with different brands and move away from the journalism world. Several of my roles have been in Silicon Valley, at both large and small companies, and I have even worked with big names like Yahoo and Nestle, under the Vital Proteins umbrella.
Throughout this journey, I focused on SEO and organic acquisition, particularly in the context of young companies where driving traffic is crucial. Currently, I'm working at a small tech startup, starting from scratch and building organic traffic from zero. My experience spans all areas within the Silicon Valley ecosystem, showing how my initial passion for race car driving evolved into a successful career in content marketing and SEO.
2. Content marketing is full of metrics. How did you make a transition into the industry from racecar driving?
What intrigued me about the transition from journalism to marketing was the challenge of finding and engaging an audience. As a journalist at Yahoo, I didn't have to worry about audience reach since the site had a built-in audience of millions worldwide. My main focus was making content stand out among the vast sea of information. When I moved from Yahoo to a midsize startup as head of content, I quickly realized the importance of analytics in content marketing. It was no longer about just creating great content; I had to strategize audience acquisition, content distribution, and partnerships. Learning from analytics and understanding the audience was crucial to success.
The ability to blend creativity with analytic data is vital for content marketing success. As a content marketer, it's essential to understand the entire marketing department and how to support and collaborate with different teams.
Tracking metrics such as organic traffic, branded and non-branded traffic, and revenue is fundamental. Such data can be further broken down to measure the performance of specific pages, campaigns, and engagement metrics on a more granular level. In my current role, SEO plays a significant role in content strategy, and I track keyword-driven progress. All these efforts contribute to the overall organic traffic and revenue goals.
In content creation, fostering a culture of responsibility towards analytics ensures that everyone understands the impact of their work and allows for more effective content strategy adaptation based on data.
3. What tools do you use on a day-to-day basis to help you out with your content marketing engine?
My current focus on SEO involves significant keyword research using tools like SEMrush. I also analyze competitors to see where their rankings stand. My content creation process begins with seeking the right writers, which can be challenging since finding ones with the appropriate expertise and style is crucial. There are multiple tools available like Trello or Monday for tracking content calendars and workflows, although I've managed these on spreadsheets as well.
During content creation, depending on the platform and the company, some SEO checkers might be used. For instance, if using WordPress, a plugin like Yoast SEO can be employed to help with editing. Moreover, I utilize various analytics tools like Google Analytics or Amplitude to measure the performance of the content, with the latter useful for in-app metrics as well.
Ultimately, the process consists of a combination of technological resources and manual intervention. While technology is useful in researching content and analyzing metrics, I prefer a hands-on approach when sourcing writers to ensure consistent quality in the content.
4. The creator economy is blowing up. Firstly, what's your take on working with freelancers versus in-house writers? Secondly, how do you figure out who the right person is among millions of creators?
At my current company, which blends health technology, artificial intelligence, and scientific research, hiring high-quality writers with the right expertise is crucial. We seek writers with a background in health and wellness, preferably with scientific or registered dietician experience. This differs from previous roles I've held where the content was more generic, and finding skilled writers in those industries was more manageable. In our present scenario, we need writers who are well-versed in not only their field of study but also in SEO and content structuring. As a result, the challenge lies in sourcing highly skilled writers who have the right combination of technical knowledge and writing ability.
Regarding the debate between freelance and in-house writers, both have their advantages. In-house writers possess a more profound understanding of the brand and a stronger ability to maintain a high publishing velocity. However, freelancers may offer specialized expertise and be easier to onboard when startups have to watch their budgets and headcounts.
The ideal situation involves creating a balance between in-house writers and freelancers based on the company's goals and available resources. In our case, it was easier to find freelancers for the majority of the content and fine-tune it in-house. Ultimately, adopting a mix of both varieties can yield the best results, depending on the specific needs and constraints of the organization.
5. What's the definition and benchmark of "high volume content" in the US?
The ideal content production depends on the company's size and available resources. For smaller companies ranging from 20 to 250 employees, I have often found that even large corporations like Nestle, when broken down by content marketing count within sub-brands, have surprisingly small content teams. In my experience, a target of 10 high-quality, long-form pieces of content per week has been a good goal, though adjusting the output based on resources is essential. Striking a balance between quality and volume is crucial, as there's always a risk of quality declining when producing large amounts of content at a rapid pace.
Now, with Google's algorithm prioritizing quality, I'd prefer to reduce production to maintain best-in-class quality, ensuring that the resulting leads and traffic are valuable. Producing between four and ten articles per week, depending on the available resources, is a reasonable approach, always aiming to maintain a high-quality benchmark.
Publishing velocity is important, but it must align with the right balance of well-researched and keyword-focused content that can rank competitively. Ultimately, the key lies in understanding the organization's needs and finding the content production equilibrium that works best for them while maintaining quality.
6. What is your take on the use of AI in content marketing?
The effectiveness of content production depends on the company's size and the number of writers involved. Sourcing ideas and generating topics can be time-consuming, so tools that aid in this process can be very helpful. For example, using SEMrush for SEO-focused content generation and researching competitors' content can be instrumental in keeping up with trends and producing relevant articles. While technology can assist in content creation, there's still a manual aspect to it, such as curating ideas based on company objectives or scheduling content around specific events or themes. A blend of technology and manual planning proves to be the most effective approach.
To ensure content optimization, tools like Grammarly, Yoast SEO, and WordPress plugins can be valuable in assisting with checks and balances like image alt tags, keyword density, and proper content structure. Although some readability scores provided by tools may not always be accurate, having a helping hand in content optimization is beneficial.
Ultimately, a mixture of technology-driven tools and hands-on planning leads to well-optimized, high-quality content that aligns with a company's goals and needs.
7. What does your dream content marketing stack look like?
An all-in-one solution for content management would be highly beneficial for many professionals in various industries. Ideally, this tool would integrate the entire content creation process, from research to publishing, and even include post-publication analysis.
Imagine a content management system (CMS) that allows you to research topics, gather ideas, assign tasks to writers, and receive draft submissions all in one place. The tool would also incorporate features to ensure content optimization, such as keyword alignment and competitor analysis. Once the content is ready to publish, you could easily export it to your chosen publishing platform. Additionally, the all-in-one tool could track post-publication performance, evaluating if the content met its goals and providing engagement metrics.
Such a comprehensive tool would eliminate the need to juggle multiple platforms, streamlining the content management process and resulting in greater efficiency. Ultimately, this would help save time and better manage workloads involving multiple writers and complex workflows.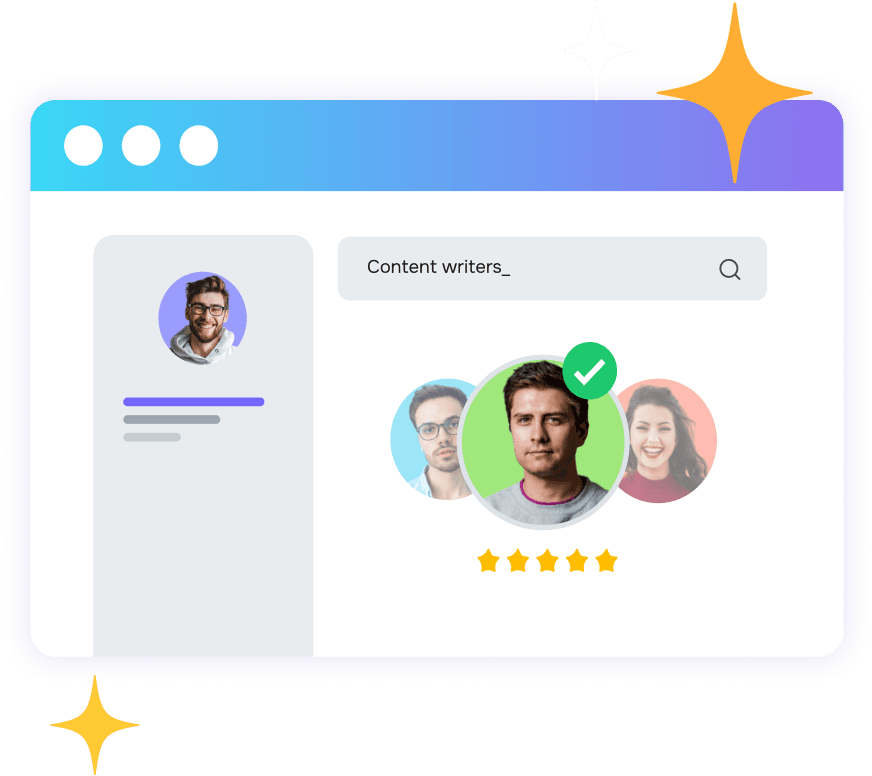 Get started with Pepper's Content Marketing Platform.
Designed for winning teams.