Navigating the AI and SEO Revolution: Insights from Good Glamm Group Head of SEO Adhish Singh
The increasing ubiquity of AI-generated content has the potential to revolutionize the way we create, consume, and optimize content for search engines. Google constantly updates its algorithms. Thus, staying ahead of the curve and understanding the implications of AI content is crucial for businesses and marketers to maintain a competitive edge in the digital space.
The intersection of AI, content, and SEO presents unique challenges and opportunities for businesses and marketers alike. In this insightful and engaging conversation, we had the pleasure of speaking with Adhish Singh, Head of SEO of the Good Glamm Group. We delved deeper into the world of AI-generated content, its adoption, and the emerging trends shaping the industry.
Adhish Singh has a wealth of experience driving growth and innovation within the Good Glamm Group. Our conversation covered a broad range of topics. We spoke at length about the current state of AI-generated content adoption, the challenges faced by content creators and SEO professionals, and the future trends that may reshape the way we approach content generation and optimization.
1. How did your journey in the SEO space begin? Tell us some key milestones in your career.
My journey in the SEO space started way back in 2014. I accidentally landed in the industry. I was an IT engineer who didn't like coding. That is when I got a campus placement at Convonix, now known as Performics, which is the largest SEO agency in the country right now. They are part of the Publicis group. I spent 5 years there. Out of them, I spent 3 years in SEO operations and 2 in SEO sales. During my time in sales, I managed to close big accounts and worked on seven-figure retainers in the domestic space. I worked on keyword analysis, website audits, content strategy, and pitching to clients. That is where most of my growth came from. After a short break, I joined a smaller agency called Kinect. It was later acquired by IPG. I then moved on to lead SEO for MyGlamm on the e-commerce side and PopXO on the publisher side. E-commerce and the publisher space are the ones where you have the most scope to grow in. Unlike, say the BFSI space, where you will be heavily reliant on offline or on paid media. Over the past two years, our team has grown from 12 to 22-23 people. I now oversee SEO for the D2C and media businesses.
2. A lot of people think that SEO is mostly technical. Did your background as an engineer help you in your SEO career? Do you think SEO is mostly technical?
Being an engineer did help me understand how HTML, CSS, and JavaScript work. However, it's a myth that SEO is mostly technical. In my opinion, SEO is 30% technical and 70% content. Today, people from various educational backgrounds, including commerce and non-IT sciences, are entering the SEO field.
"SEO is 30% technical, and 70% content."
3. What advice would you give to aspiring marketers who want to start in the SEO space? What are some things they should try out?
I would not at all recommend crash courses in marketing. Instead, gain experience over time, follow established experts in the field, and continually read up and upskill. Then try and do something on your own. In your spare time, try to start a simple website, write articles, and apply for internships to gain experience. Then you can convert those opportunities into permanent positions. It just depends on your aptitude.
4. How is generative AI, such as ChatGPT, impacting SEO and organic content creation?
SEO is heavily reliant on content. Content is king in SEO. There is a great advantage to using AI. It allows content creation at scale. However, there are disadvantages. ChatGPT's data is only up-to-date only until 2021. So, it can't produce trending content. Also, the content it generates will require vetting. So this will require a lot of effort. It may also lead to misinformation. In spite of these challenges, using AI for content creation can be beneficial when used correctly. Within the group, we are looking at tools like chatGPT or Jasper AI to scale content. Both Google and Bing are exploring AI content. So, it is the next go-to thing in content creation.
5. How do you see the adoption of AI content, such as with ChatGPT? Is it premature for organizations to fully adapt to this?
The adoption of AI content is gradually increasing. However, it is still slightly limited due to concerns about generating content for SEO, especially in light of Google's guidelines. Some modern organizations are using ChatGPT to generate content and are transparent about it. However, these AI pieces often don't perform as well as expected. For instance, BuzzFeed has adopted AI content. We are also exploring its use internally. I believe that adoption should increase in the future, but dealing with misinformation is crucial. The scale of content generation with AI is significantly larger than without it.
6. There is a surge of content and generative AI. What are some of the biggest challenges you face as the Head of SEO of the Good Glamm Group?
One of the biggest challenges I face is explaining which features help SEO. These include things such as setting up 301 redirects in CMS like WordPress, Shopify, or custom CMS. Technical and product teams often question how these features will impact numbers. You cannot explain that. This makes it difficult to convey the importance of basic hygiene points in CMS. This challenge is more pronounced when working internally as a key stakeholder of KPIs compared to working at an agency. Another thing is managing the bandwidth of the content team. We need to balance the creation of trending daily articles with evergreen content, especially as more publishers move into the trending space. Trending content has a short shelf life of 2 to 4 days. Finally, there is often hesitance from editorial teams when it comes to writing SEO content. They believe it is monotonous and filled with keyword stuffing. That is not the case. To address this, we provide keywords and content structure but allow them the freedom to write in their own voice and tone. This helps us keep a balance between the editorial and SEO teams.
7. What are some top trends that you think might happen in the coming few years in SEO and AI?
Most product searches now happen on marketplaces like Amazon. In the e-commerce space, I expect Google to make a significant pivot toward product options in a year or so. Google has been launching updates around product reviews. It has been showing more product options in search results, both paid and free. This could lead to more DTC brands spending on Google instead of Amazon or Flipkart. Another trend is that Google Discover is becoming a more important platform for publishers. However, it is still a black box, with small changes potentially wiping out traffic. Google's assistance with Discover could help publishers reach more personalized audiences. Though, regulatory concerns about personalization might be a barrier. Google Discover is growing in popularity among users of all age groups. I will give you my own example. My mom is 59. She uses Discover to go to various websites. Then, she subscribes to notifications on each of those websites.
"In the e-commerce space, I expect Google to make a significant pivot towards product options as most product searches now happen on marketplaces like Amazon."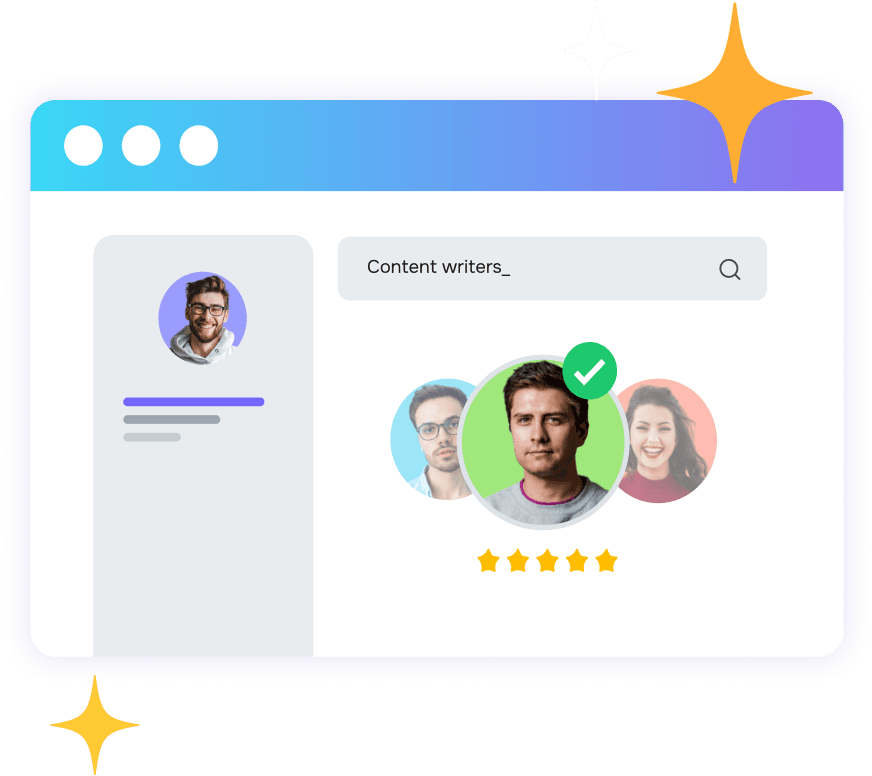 Get started with Pepper's Content Marketing Platform.
Designed for winning teams.