Unraveling the Future of AI in Marketing with Abha Bajaj
In this captivating conversation, we explore the ever-evolving realm of AI and its intersection with marketing, joined by the passionate AI enthusiast Abha Bajaj. Abha candidly discusses the groundbreaking potential of generative AI, shedding light on its transformative capabilities in marketing, including content creation, personalization, and customer profiling. While the numerous advantages are undeniable, we also acknowledge the inevitable challenges accompanying AI's growing influence.
In conversation with Prateek Kalra, Associate Director - Sales at Pepper Content, Abha Bajaj, Global Head of Marketing at STL Digital, takes us on a journey through illuminating insights, blending enthusiasm with caution, and ultimately leading us to the pivotal decision-making crossroads between human authenticity and machine automation.
1. Please tell us about your journey.
I embarked on my career in the IT services industry as a software developer, primarily working with Microsoft technologies. Over the years, I gained experience in software delivery, deployments, and customer engagement. I also worked on pre-sales, crafting proposals, and architecting value propositions. I spent the initial five to six years deeply immersed in IT development and customer interactions, which provided valuable insights into customer contexts and needs.
My journey continued as I transitioned into a marketing role, taking on the challenge of being the marketing head of a newly established business vertical, the high-tech group. Despite my limited marketing experience, I built the function from the ground up, documenting processes, devising content and communication plans, and nurturing an analyst ecosystem. I also organized compelling events to tell our story. During my ten years in this role, I faced numerous challenges and exciting opportunities, collaborating closely with various teams within the TCS ecosystem.
I played a pivotal role in customer acquisition and the substantial growth of our unit. We received recognition from leading industry analysts for our work. Subsequently, I expanded my marketing portfolio, taking on alliances marketing and various corporate responsibilities. One notable initiative was the account-based marketing program, significantly contributing to marketing-led revenue and pipeline growth, earning my previous company the Marketing Excellence Award from ITSMA.
After 18 years at TCS, I embarked on a new adventure by joining STL Digital, an IT Services start-up. While the IT services domain continues in the role, the challenge lies in building the function at a company level and focusing on branding and positioning across all verticals. It has been an exciting and challenging journey, and despite more than 20 years in the industry, I am fueled by continuous learning and contribution opportunities.
2.
Over your 20-year journey in the Industry, how have you seen the evolution of marketing strategies and methods?
In the dynamic marketing world, I've witnessed a remarkable shift towards digital transformation, significantly accelerated by the post-COVID era. What might have taken a decade to happen, has happened in just two years, pushing marketers to harness the power of online platforms, social media, and search engines to engage consumers. From being event-centric and physical, marketing has gone digital, allowing us to offer highly personalized experiences to customers through technology.
Data-driven marketing is now the backbone, particularly in the B2B realm, where we strive to deliver value, build trust, and understand customer behavior through various touchpoints. Embracing technologies and tools, such as AI and generative AI, has become essential to optimize marketing functions and gain insights into customer preferences. This evolving landscape has positioned marketing at the forefront of the experience economy, where unique personalized experiences matter to customers and the entire ecosystem, including employees and partners. In this context, marketing plays a central role in creating and delivering digital assets across diverse touchpoints.
I feel that generative AI is going to be there; it's going to be useful. We have to learn how to use it and leverage it so that it empowers us to do our work. These technologies can resolve many operational challenges, allowing us to focus on our core.
3. What challenges do marketers face in adapting to the evolving digital world and leveraging new platforms?
I firmly believe that every challenge we face is an opportunity waiting to be seized. Take, for instance, the growing demand for personalization in today's market. Customers are becoming more discerning, and their attention spans are shrinking on a daily basis. To thrive, we must continually adapt and craft content with captivating visuals that resonate with them. The shelf life of our assets has dwindled, making visualization paramount.
Challenges like team size and budget constraints persist in marketing, but the expectation for exceptional customer experiences is higher than ever. Embracing technology has added complexity to our work, especially as we collaborate closely with our company's entire tech ecosystem. Moreover, the avalanche of information at our disposal necessitates a sharp focus on data privacy and compliance.
Balancing these factors can sometimes cause campaign delays. In today's business scene, ROI and effective measurement of crucial marketing metrics are critical. We must understand how our efforts translate into conversions and impact the business. Additionally, staying abreast with new technologies like Generative AI is essential, but we must also safeguard our brand's reputation and trust in an era where AI-generated content is prevalent. So, these challenges may seem daunting, but they also present exciting opportunities for us to capture a larger market share. It's all about navigating this evolving world with agility and innovation.
I think generative AI is really going to help us in a lot of ways, not just in content creation and personalization; but it can really help us do the entire persona profiling and trace customer journey. They can also help us create personalized propositions for those individual users, the recommendations, the descriptions of the products, etc.
4. How do you see AI's current and future role in marketing, especially with the emergence of technologies like ChatGPT?
I'm genuinely excited about the transformative potential of generative AI. I've been using it since day one, and it's been quite a game-changer for my team and me. It's like having an extra set of hands, always ready to assist. Its impact on marketing across various domains is remarkable, and let me break it down for you.
First and foremost, content creation, which is at the heart of what we do, is getting a significant boost. AI not only provides data but also turns it into actionable insights. It crafts content in text format, covering everything from short copies to long-form pieces. While we still need to validate its authenticity, it is an invaluable guide and assistant in generating images and videos. AI has the potential to handle a multitude of operational tasks, making life easier for marketers like us. Every marketer should familiarize themselves with its use and consider it an integral part of their team.
Generative AI isn't limited to content creation; it can play a pivotal role in persona profiling and crafting personalized propositions, product recommendations, and descriptions. Plus, it provides invaluable insights and analytics to fine-tune our go-to-market campaigns.
However, as the volume of data grows and ethical concerns emerge, AI regulation is still in its infancy. Now is the time to learn, adapt, and leverage this technology to enhance our capabilities. It could answer the perennial challenge of running lean marketing teams while focusing on our core tasks.
There are a lot of operational tasks which probably the machine should take over so that we are able to do our job effectively and error-free. But the core narrative, messaging, and creativity should be with the marketer.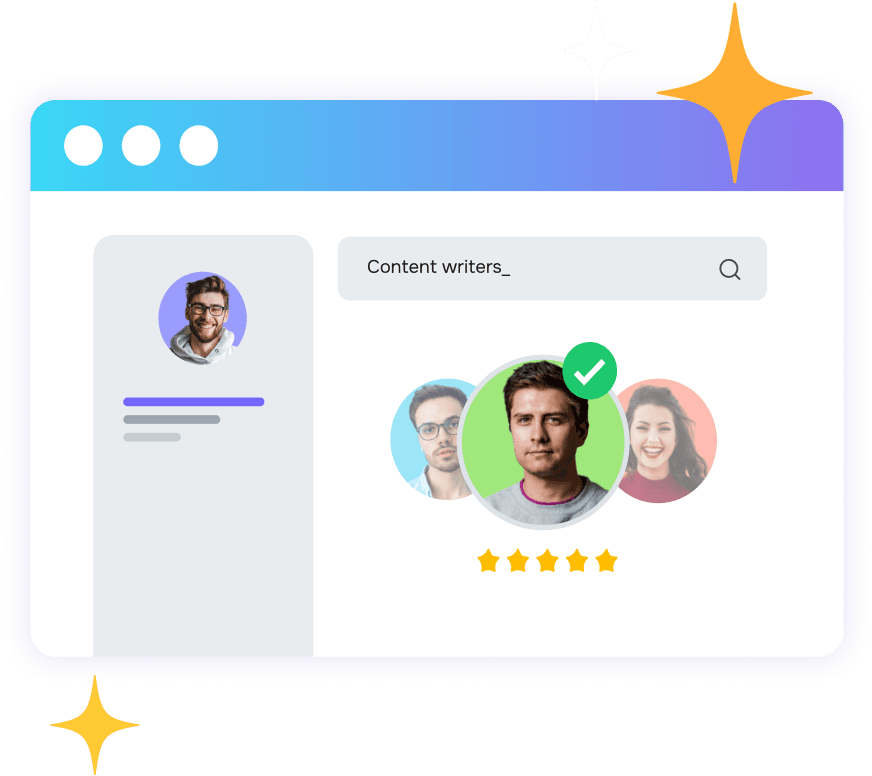 Get started with Pepper's Content Marketing Platform.
Designed for winning teams.