Ankita Srivastava, Adding Meaning to the Marketing Sphere in Today's World
Ankita Srivastava, Chief Marketing Officer at KISNA is a renowned marketer in India, and her journey in the industry spans over 18 years. She has worked with some of India's most beloved brands, including Garnier Skin Naturals, and she is the Chief Marketing Officer at KISNA. In this interview with Madhusha, Content Initiative at Pepper Content, Ankita shares her experience in the industry, including the successful campaigns she has led, such as the launch of Bio-Oil, a stretch mark oil, in India. Ankita also talks about the changes in the marketing industry over the years, the impact of AI on the industry, and her thoughts on creating great content in today's world.
1. What has your professional journey been like? Can you highlight your key professional journey as a marketer?
So good to be here. So, My marketing journey began about 18 years ago in the personal care industry, focusing on women's beauty and men's grooming for five years. During this time, I observed women's journey from dealing with societal pressure to conform to beauty standards to making independent choices like buying diamonds for themselves. This journey has been fascinating, and I have witnessed how advertising and marketing have reflected and shaped women's aspirations at every stage.
My expertise lies in brand strategy, including understanding a brand's position, positioning it correctly, and making it relevant and appealing to its target audience. I enjoy shaping some of India's most loved brands, including Garnier Skin Naturals. This involves considering the brand's product portfolio, design identity, and communication strategy to create a holistic brand experience for the customer. By doing so, we can create a brand that resonates with its audience and builds a loyal customer base.
2. Any specific campaign that you remember you did?
I want to share three highlights from my experience in marketing. Firstly, we introduced the Garnier fairness scale, which set the standard for efficacy in beauty products. While the measure had its flaws, it was a step in the right direction toward helping consumers make informed choices. Another successful campaign was with Dettol, where we ran editorial content around hygiene and illness prevention in collaboration with magazines. This became an industry practice and set the tone for future campaigns.
Another highlight was the launch of bio-oil, a stretch mark oil, in India. With a small budget, we focused on digital marketing and content creation. We researched India's "yummy mummies" to target our audience and created ads around their concerns, including product safety. We rolled out digital campaign ads on YouTube, which led consumers to a microsite where they could learn more and purchase the product. This campaign resulted in a 16% increase in sales and was the first end-to-end mapping of the shopper's journey.
Finally, I am proud that Bio-oil was the first brand to create a vibrant community in the digital space. We tied in the entire exercise, from targeting the right audience to sales and beyond. This set the tonality for other brands and showed the importance of building a community around your product. These campaigns taught me the power of research, targeted messaging, and digital marketing to create successful campaigns that connect with consumers.
3. How do you think that marketing has been shaped over the years? Do you think we are doing differently than we were not doing back in the day?
While some marketing principles remain constant, such as having a sharp positioning, a compelling story, and an exceptional offering, significant changes have occurred in the way we communicate and connect with customers. The discourse has evolved, and digital media has replaced traditional media channels. Consumers now play an active role in shaping the narrative. As marketers, we need to adapt to this shift by redefining how we use the tools at our disposal and exploring new formats. The focus should be on creating engaging and informative content that resonates with our audience and helps us build lasting relationships with them. By leveraging the latest tools and techniques, we can create meaningful connections with customers and drive business growth in this rapidly evolving landscape.
With the explosion of social media, I think the biggest fundamental shift is that marketing is no longer a one-way discourse.
4. How do you think AI is impacting your industry? How it can impact the coming future.
At KISNA, we're seeing a shift in how we engage with consumers. The jewelry industry has already embraced AR and VR tools, such as try-on features on websites that allow customers to see how jewelry would look on them. This has been a game changer, as it offers a unique digital experience that was previously unavailable.
By integrating this technology into physical stores, we can provide customers with a wider range of options without needing to carry a massive inventory. With AI-powered tools, customers can try on different types of jewelry and have a personalized experience that matches their preferences. While there is a lot of talk about the Metaverse and innovations, as marketers, we need to focus on how we can best utilize these technologies to enhance the customer experience and offer something new and exciting.
5. As a brand, are you playing around with these technologies?
We already have a kiosk that we use at our stores. While it is not AI-driven, it is traditionally technology-driven. It does allow us to help consumers to engage with the entire inventory that we have.
6. What do you think makes up a great piece of content?
I think it all starts with the fundamental objective of what you are trying to achieve. You must be clear about your objectives. The first thing you should understand is what is that you are trying to say; what are your results? And then use the right amount of information because there is too much information overload today. Use the right kind of tools. How many are too many questions to be asked?
7. Any thoughts for marketers in today's world?
In today's world, a conversation is no longer one-way; it's a two-way street. This means that you must be mindful of what you say, how you say it, and how you respond to feedback. It's important to have the right tools, skills, and response time to handle whatever comes your way.
Another critical aspect of this two-way conversation is how you shape it. Who are your most vocal supporters, and how do you keep them engaged long-term? Building credible, long-term relationships with your advocates can help you achieve your goals and stand out in a crowded market.
Today, Credibility is the pain point of content marketing.
It's not just about content, though; we must also consider how brands and consumers interact in today's world. With everything moving towards commoditization, legacy brands can only differentiate themselves through unique features or value propositions. If we focus solely on performance marketing, we may miss out on opportunities to set ourselves apart from the competition.
8. How do you think that organic marketing is shaping up the entire content marketing?
It's important to consider the brand's goals and evolution when deciding on the role of organic content marketing. In my opinion, organic content plays a crucial role as it provides a neutral space for the brand to operate and establishes credibility through unbiased information.
Additionally, if a brand engages in meaningful conversations with its audience, it can achieve organic growth. This growth is a testament to the brand's relevance to its target audience. Therefore, it's important to focus on creating content that resonates with the audience and fosters genuine connections.
9. What kind of conversation should you have, and what should you avoid on social platforms?
To start, it's important to understand the category and brand you're working with. As a marketer, your main task is to educate the consumer about the products and how they work. This requires seeking out a lot of educational product information to ensure you can accurately convey the benefits of the product to potential customers.
While it may be tempting to use controversial tactics to generate buzz, it's important to consider whether such actions align with your brand's values and long-term goals. As a brand, it's important to remain honest and authentic in your messaging and avoid fueling negative publicity unless necessary. Sticking to your brand's unique tone and personality will help build a strong and sustainable reputation over time.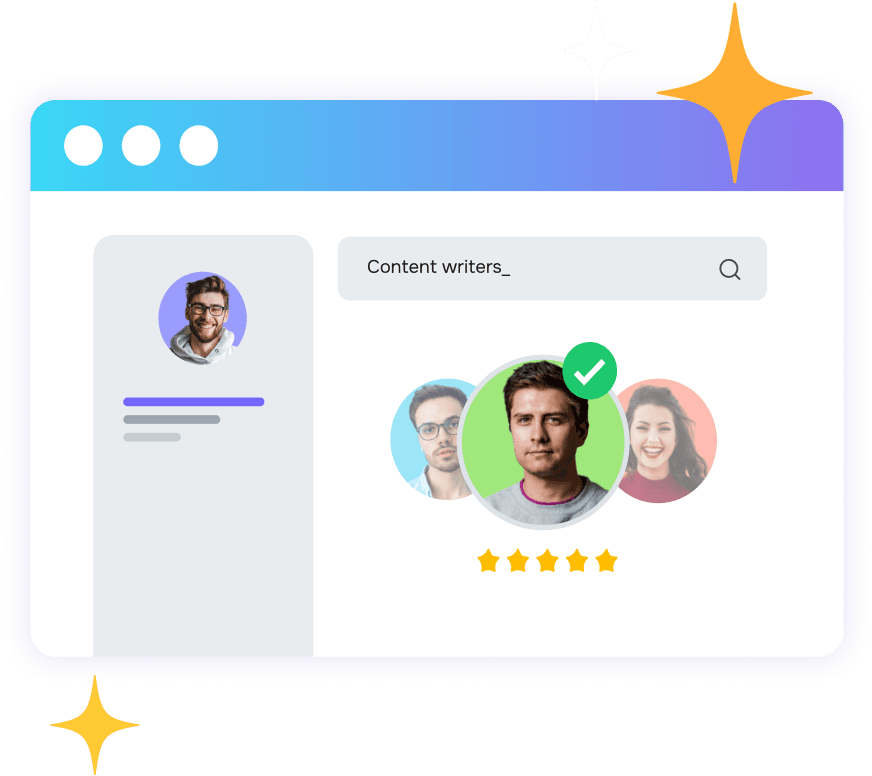 Get started with Pepper's Content Marketing Platform.
Designed for winning teams.