Social media content that engages
Get social media content and creatives on one platform

The widest network of professional social media creators

Fastest turnarounds at scale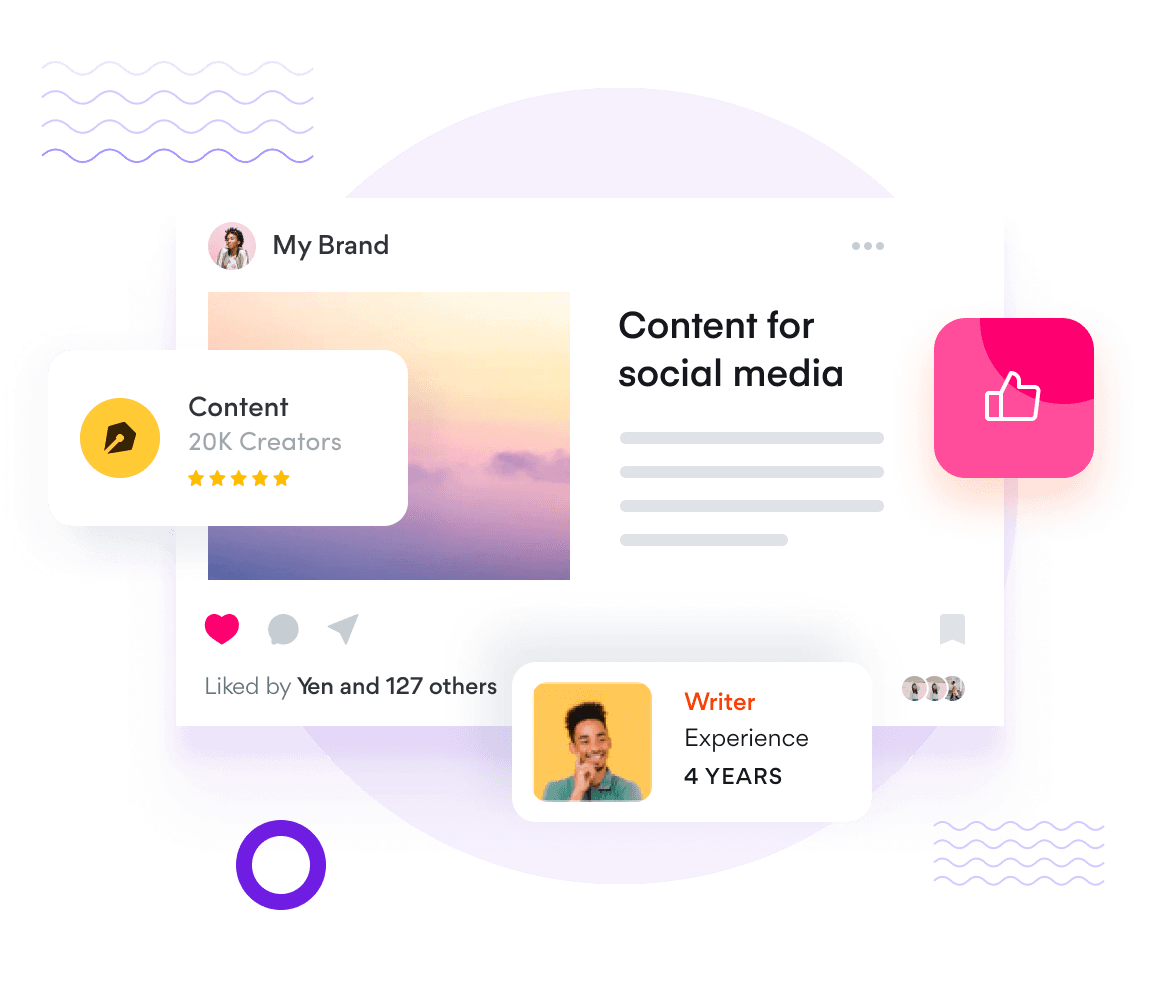 2500+ Businesses trust us with their content
Increase visibility & grow your following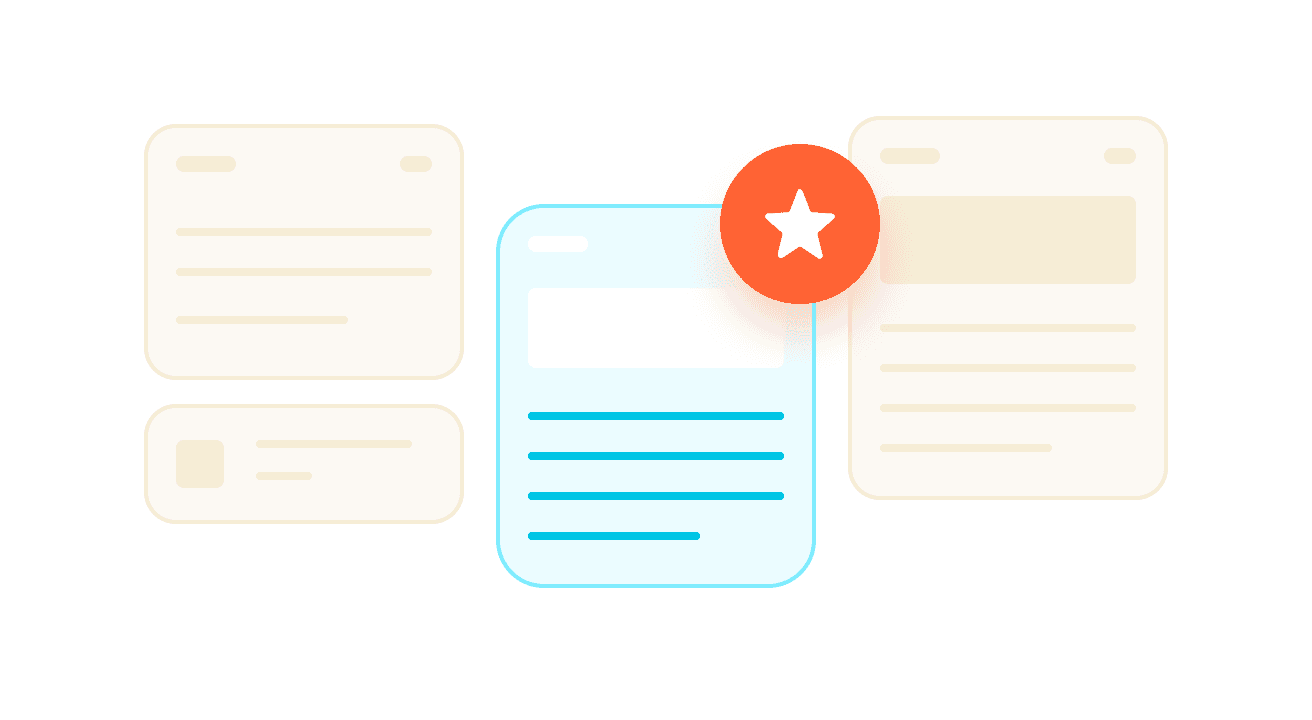 On-brand content
Attract more followers with eye-catching social media content without compromising your brand voice.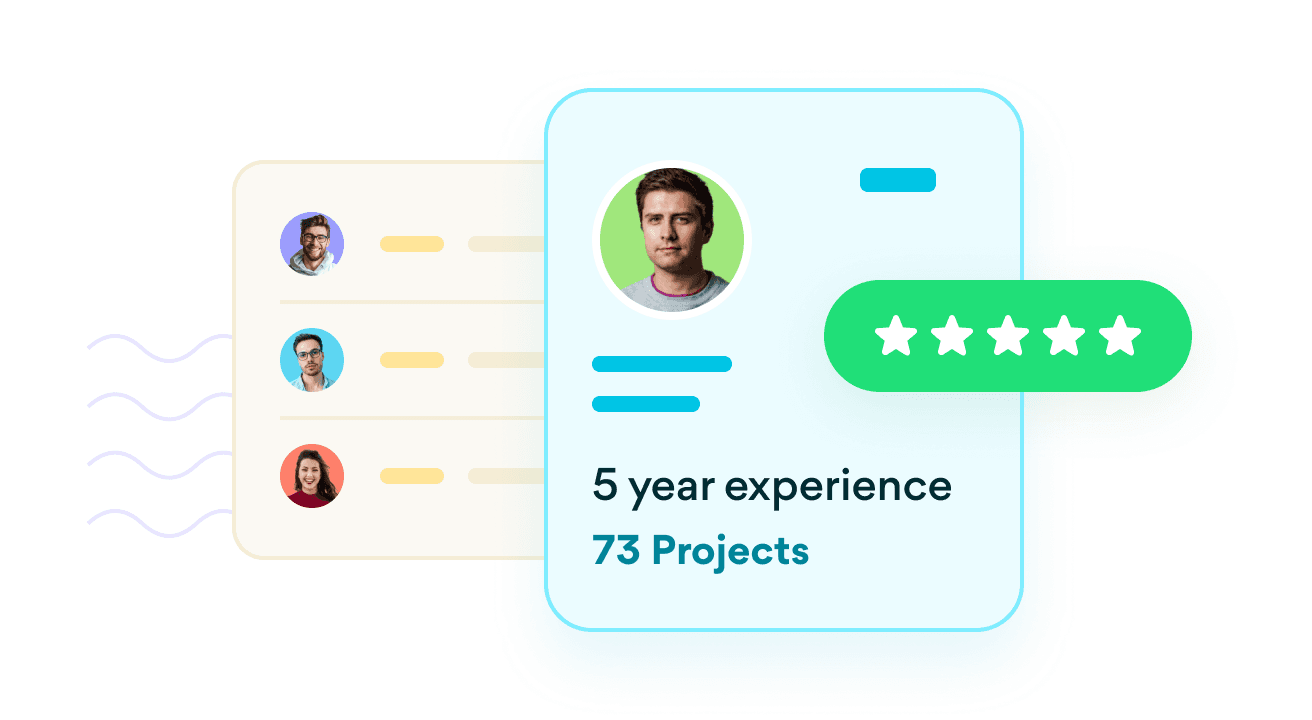 Top 1% of social media creators
Tell us your expectations and let our carefully curated creator network help you strike a chord with your audience.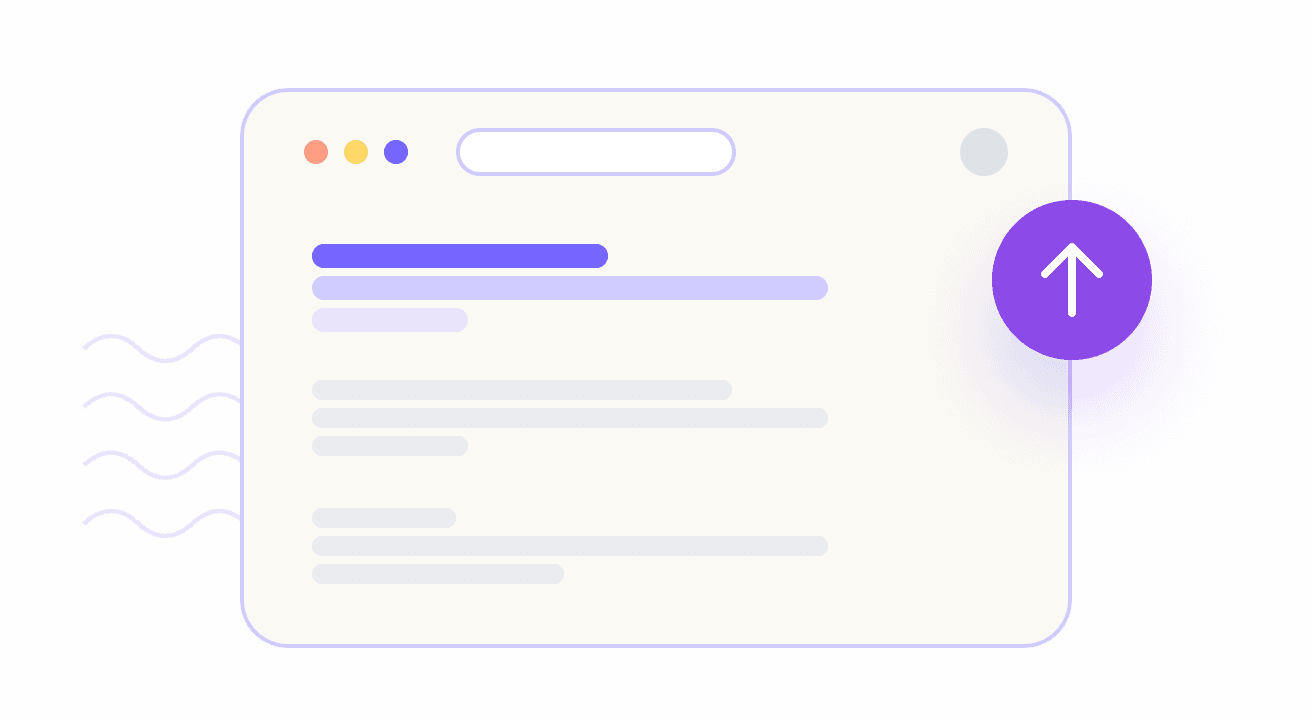 Connect with your audience
Rely on our creators to craft perfect short-form content pieces and quick snippets to help you dominate the social media space.
Here's why you can rely on Pepper Content
200,000+
Unique pieces of content delivered
100,000+
Handpicked content creators and counting
2,500+
Reputed brands have partnered with us for content
60+
Unique services to choose from
Getting your perfect social media content is simple.
1
Share your requirements
Fill in the order form and, in a few clicks, create the perfect brief.
2
The best-fit writers work on it
Our chosen writers will craft social media content that helps you open a dialogue with your community.
3
Receive content on your dashboard
Stay updated at every stage! Access our interactive dashboard to track your projects at every stage.
Order content in under 5 minutes
Best-in-class content creators
Hassle-free, timely deliveries
Multiple revisions and world-class editorial checks!
Frequently Asked Questions
Yes. After you have approved the content, we transfer the IP rights of the content to you.
Will you help me find the respective hashtags?
Yes, our social media content writing service includes this. You can let us know your requirements, and we can help you sort out all your content needs without a hassle including suggesting relevant hashtags.
Can I ask to revise the content?
Yes, you can ask for a revision that is within our scope of work, in the event that you're not satisfied with our deliveries.
Will I be charged extra for revision requests?
We don't charge up to two iterations for revision requests. Post that, there are extra charges that are levied. However, if there is a need to change the initial requirement, you can get in touch with our support team.
Can I have a look at a sample?
Absolutely! You may visit our sample repository for samples of our platform's social media writing services: https://www.peppercontent.io/blog/.
How much time will you need to write my content?
The turnaround time depends upon your requirements and needs. Our platform can accordingly suggest timelines to you.
Will the content be plagiarism-free?
We have a zero-tolerance policy for plagiarized content. Our editors use premium plagiarism detection software to ensure all your social media content writing pieces are completely original.
How is Pepper's social media content writing service helpful?
Pepper Content has set itself apart as one of the best content marketplaces in the virtual space. Our social media content writing services take into consideration different trends and strategies that work. We keep in mind the algorithm that drives attraction and helps you establish your brand. Be rest assured, that we have the best social media content writers to help you outstand others. Our social media content service is a full-package deal that you should take advantage of.
What are the benefits of social media content writing services?
A good presence on social media communicates your brand's value proposition and conveys professionalism. It also allows you to communicate with anyone in the world. Top-quality social media content writing is not only to get traffic but also to generate leads, and gather information to increase your product sales. A strong holding provides you the opportunity to speak directly to your target customers. It is the medium through which you can reach out and engage your audience.
What are the steps to create content on social media?
Step 1: Determine the quantifiable end goal. Step 2: Find out who your target audience is. Step 3: Look up the profiles that are similar to yours. Step 4: Brainstorm on Social Media Marketing content strategy. Step 5: Write eye-catching content. Step 6: Make social media post designs. Step 7: Make any necessary edits.
Why 2500+ brands trust us with their content needs
Social Media Content Writing Services That Take Your Business A Notch Higher
Social media content writing and posting is a crucial part of any digital strategy. Social media platforms are robust and have the potential to boost your business. Social media platforms like LinkedIn, Facebook, Instagram, etc. are excellent tools for generating leads and increasing sales. Pepper Content offers original, unique, and high-quality engaging social media content writing services for businesses looking to leverage their digital presence.
High-quality, Optimized Social Media Content Creation Services
Due to the rapid development of social media as effective communication and engagement, social media content creation services have been in high demand. Boost your business profile with the least amount of time and effort as we provide you with best-in-class content creators who can formulate SEO-focused short-form content in the best turnaround time ever!
Build Result-driven Content Strategies For Social Media With Us
If you are running out of post ideas or content strategies for social media, worry not. Our army of writers in social media content services can even do that for you.
Social media content writing services represent an opportunity to reach a considerable number of people, and for many customers, it's the first impression they have of an organization. Thus, it needs to be done as professionally as possible. Our social media content writing services are perfect for those who don't want to be hassled by scheduling posts and generating content ideas for their monthly, weekly, or daily posts.
It can be overwhelming for any brand to deliver meaningful content relevant to the target market while maintaining a brand identity and voice. Pepper Content helps you with all that and more. We ensure that all our clients get the best social media strategies with our personalized and highly efficient posts for 100+ industries. Our social media content creation service helps you develop and create social media content that has a clear plan, adding value for your audience and potential customers and promoting your brand.
The Finest Social Media Content Creators Work With Us
Writing social media copy for different platforms or long-form and personal leadership articles writing for social media platforms such as LinkedIn is not easy.
Discover the best social media content for your business and boost your online presence with us. A professional social media content writer can help businesses create compelling content in various formats. Creating unique SEO-friendly blogs attracts customers and ensures they have an enjoyable experience on your site or listing. This helps turn visitors into loyal customers who will return again and again.
Best-in-the-industry Turnaround Time & Pricing
The social media content writing service turnaround time is anywhere between 48-72 hours. The pricing for the social media content service starts from 1.5 INR per word. However, the final time and quotation really depend on factors like the industry, the number of assignments, word count, and the expertise level of the creator that you want to engage in the project.
Why Choose Pepper Content For Social Media Content Writing
Pepper Content is one of India's largest digital content marketplaces. It provides a range of content services like copywriting services, website content writing services, press releases, brand content, and a lot more. With a wide network of over 65,000 creators, our content creation process including that for social media goes through layers of checks and edits. It involves different stakeholders like writers, editors, and AI tools to ensure that you get the best of the best results.

We also provide design services as a part of social media content creation which includes social media post design as well as other types of content like article writing on social media as well as writing social media copy.