Writing Landing Page Copy that Convert
Top 1% copywriters & subject matter experts

Assured quality through Humans + AI editing

Collect qualified leads with high conversion copy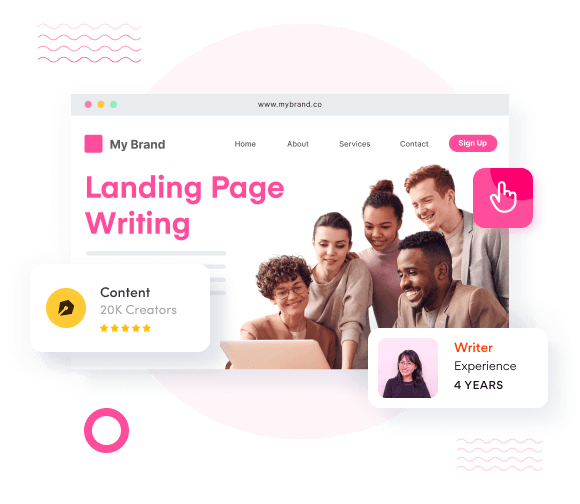 2500+ Businesses trust us with their content
A Smart Way to Lead the Sales Chart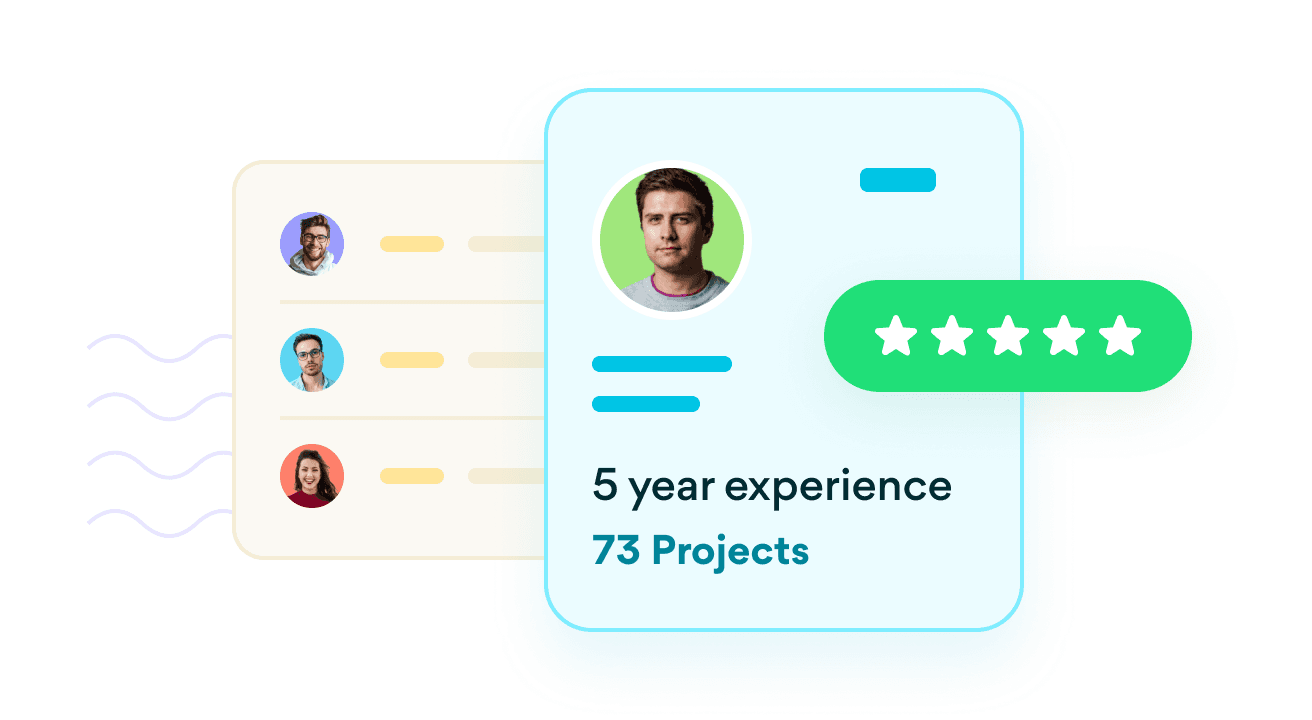 Highly effective Landing Page Copy for your Business
Outperform any other landing page with our professional Landing Page Writing Services.
Grow Subscribers, Email Lists and Customers like a Pro
Reach a wider audience and collect more leads than ever before. People will not only listen but trust you as well.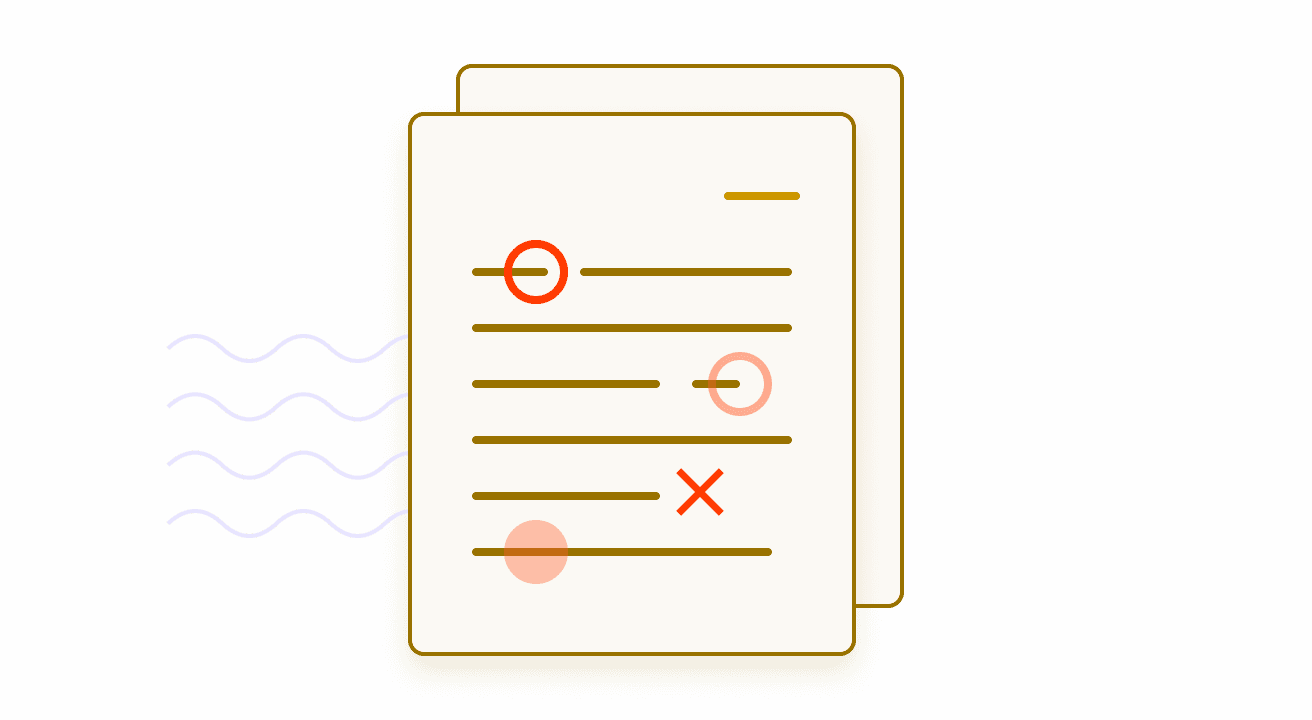 Original, Creative and Meticulously Edited
Pepper creators deliver content that is 100% original and creative. With our meticulous editing, we tell your brand story which is both professional yet personal.
Partner with Pepper Content
200,000+
Content pieces delivered
60+
Content types
45,000+
Professional content creators
1000+
Satisfied customers
Your perfect landing page copy is a 3 steps process
1
Create a Content Brief
This step involves us understanding your project goals and getting a sense of your intent and targets.
2
Assembling the perfect team
Our algorithms ensure the best-fit copywriters are briefed, readied, and launched into your project.
3
Get Timely Deliveries
Stay in the loop with a real-time dashboard and get timely deliveries.
Get started with your project within a minute
Easy to follow Process
Original and Engaging Content
Single Platform for All Content Types
Frequently Asked Questions
A landing page is a page on your website that is created with the goal of converting visitors into leads. It differs from other pages on your website because it meets both of these requirements: It includes a form that allows you to collect information from visitors in return for the desired offer. Pepper Content has an efficient team of writers who will create the best landing page for you.
Can I write content for landing page on my own?
Yes, you can. But our copywriters are professionals who have studied and honed the art of creating copy, understand customer psychology well and can do much better. So, if you want a landing page that works, the success rate is much better if professionals do it.
What is the main purpose of a landing page?
A landing page's primary goal is to entice visitors to take action. This is generally done in the context of lead generation or sales. You may use a landing page to persuade visitors to register for your webinar, sign up for a free trial of your product, or download an eBook, for example.
What should be the content of a landing page?
To back up your claims, use statistics, numbers, and facts on your landing page. Include pertinent data, numbers, and statistics on your landing pages with this in mind. They will make it easier for you to persuade your readers to take action and illustrate the value of your product, item, or service. Let Pepper Content handle your landing page and see the best results.
How do I drive traffic to my landing page?
Pepper Content makes sure that the objective of the landing page is met. The purpose of landing pages is to drive more traffic and attract more customers. You can follow these steps to boost your landing page traffic: - Make appealing referral content. - Start sending out email newsletters. - Guest blogging on related websites is a great way to get your name out there. - Premium publisher sites can help you reach a wider audience. - Make use of pay-per-click advertising. - Collaborate with influencers. - Increase the amount of quality time you spend on social media. - Participate in discussion forums and comment sections.
Does every website need a landing page?
If you are trying to get leads, sell something, or urge people to take some action, then your website definitely needs a landing page. Highly effective copy is a must for building a landing page.
Do you have experience in writing landing pages?
With the unmatched skills and expertise that our copywriters bring to the table, we have outdone our customer expectations every time. All our copywriters have extensive experience in landing page copywriting.
How soon will my business spike?
A good landing page is nothing but a part of the sales funnel. Thus, a lot depends on your website's SEO, marketing, and other things. So, while having an engaging landing page is necessary, it's not a sufficient condition. If every other factor has been fine-tuned, you should start generating more leads within some time.
Why is my current Landing page bad?
A good Landing page content needs an expert copywriter; Someone who can research the pain points of the site visitor and address them in such a way that they do nothing but click the button. Pepper helps you create great copy for your website.
Can I reuse one landing page for every business?
Ideally, you should not. We make a landing page taking into consideration the niche, the target audience and the goal of the copy. If these things match for your other page as well, you can use the same landing page. But if it does not, then it is better to get some fresh content written. Also, plagiarized content on your new site can have an undesirable effect on its SEO.
Why 2500+ brands trust us with their content needs
Create compelling landing pages with our premium landing page writing services
Landing page writing services enhance brand identity, the site's aesthetics, and functionality. We provide high-quality services to our clients. Landing page content writing services are an effective strategy in boosting your sales online without breaking your budget. An efficient landing page helps increase the number of visitors and generate leads for your business. They are great at converting clicks into leads, calls, and conversions. We have highly experienced landing page copywriters that convert your unique offering and benefits into winning words and designs. Our deploys landing page copy best practices so that your sales page converts visitors into leads and then customers. Without a clear focus on the purpose of the landing page and messaging, it is difficult to create an effective tool for conversions. Hence, writing the perfect landing page content takes time and industry experience.
How to write landing page content to attract customers
The landing page content is the lifeblood of your business, as this is where you have to capture a visitor's attention enough so that they will take action and begin using your product or service. Explore Pepper Content's well-refined and expert landing page writing services, marketing landing page, and advertorial landing page and make the right choice. With us, you find the best landing page copy that boosts your business. We provide premium digital marketing landing page examples, gated content landing page examples, and landing page text examples to our customers. With our landing page writing services, you get to increase your brand recognition while at the same time converting that increased traffic into sales at a fraction of the cost of paying for expensive branding projects. Explore landing page copywriting services, and online marketing pages to generate leads, and social media marketing landing page services with us. We help you write compelling copy and creative headlines that make all the difference in your conversion rate.
Landing page copy best practices at Pepper
Landing pages make or break your lead generation efforts. It's the first impression that leads will have of your company. We get your hands on high-quality, flawless landing page content through our expert writers. The landing page content is extremely important for grabbing leads' attention and getting them to convert into sales.
Writing content for landing pages will no longer be a headache
A good landing page content is like a good first impression. When done right, it keeps your visitors engaged and focused on the goal you want them to reach: to sign up for your email list, for example. We help you create top-notch landing pages for your brand visibility. That's why it's important to make sure landing pages are well created and maximize conversion rates.
Get solutions to all your landing page content marketing needs in one place
The landing page is a part of the website, which is responsible for converting visitors into potential customers. We assist our clients with premium landing page writing services, landing page content writing, and advertorial landing page, best landing page copy. We provide top-notch landing page writing services. We have a dedicated team of experienced writers that can craft compelling copy that will help drive your conversions with our best landing page examples, gated content landing page examples, and social media marketing landing page services. We will write unique and engaging content to engage and convert visitors into leads. Additionally, we help our clients with landing page copy best practices. The most important thing to think about when creating a landing page is attracting visitors and making them give contact information with engaging landing page content.