Native Language Translation for Your Website
Rich Translation that offers real value to the readers

100% original, SEO-optimized content

Assured quality through Humans + AI editing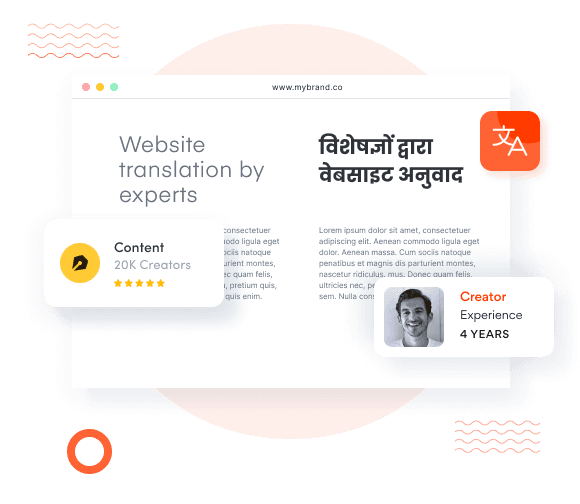 2500+ Businesses trust us with their content
Localize Your Website for Lasting Impact
Connect with a Wider Audience
Reach, connect, and engage with the different regional audiences by translating your website content to multiple global languages.
Translated Content which also reflects Culture
Our translators are native speakers residing in multiple time zones who provide high-quality content which reflects cultural context.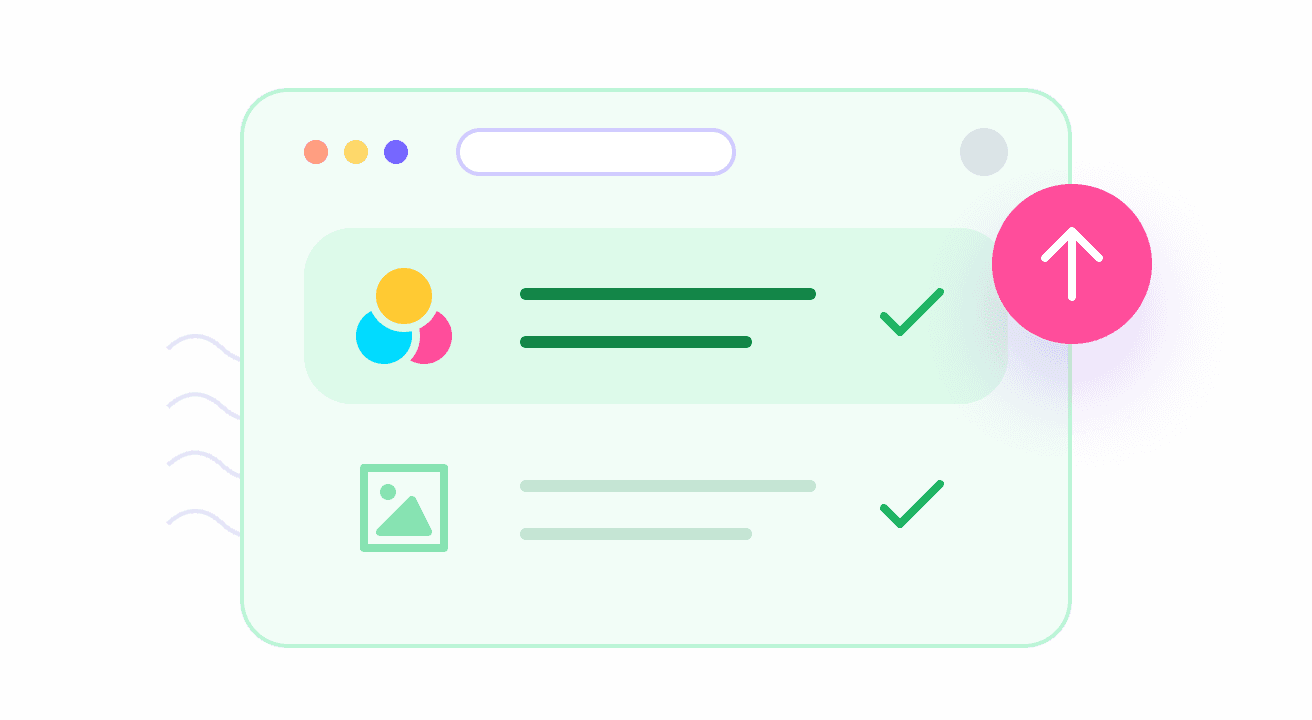 SEO-Optimized Content
Our experts ensure the smart placement of multilingual SEO keywords across the content for seamless traffic to your website.
Boost your Business with Website in Native Languages
250000+
Unique pieces of content delivered
45000+
Professional creators and counting
97%
Customers satisfied with Pepper
60+
Genres of content to choose from
Ordering Website Translation is Easy.
Here's How.
.
1
Share Your Brief
The platform begins by analyzing your website's requirements and target audience.
2
We assemble the best team
Our algorithms ensure the best-fit translators are briefed, readied, and launched into your project.
3
Track your project in real time
From commissioning to translating to delivery, you're kept in the loop at every stage.
Start Translating Your Website Content
Easy interface for hassle-free orders
Top-notch native translators
Best-in-class quality at great pricing
Frequently Asked Questions
Are your writers fluent in website translation?
All our translators go through a robust screening and review process before onboarding the team. They are segmented and given projects based on their expertise to assure quality.
How long will the website translation take?
The timelines can vary on multiple factors. Please share your needs on our platform to get an instant quote and estimated delivery time.
Will my translated website rank high on Google?
Yes, before starting with translation, we conduct a thorough multilingual-SEO assessment to find out the top-performing keywords. Our translators smartly place these keywords across the content for SEO optimization.
Why should I localize my website?
You should localize your website to target a local audience and communicate with them in their regional language. This will help you enter a new market.
How do website translation services help increase traffic?
When you avail our content translation services, your website will work in various languages and more people will read the content you publish. This will expand your reach and increase traffic to your site.
Why should I opt for website content translation services?
Having the options to translate your website can make you unique from your competition. It enables you to enter a new market before your rivals can reach it. With our web content translation services at Pepper, you can make your website way more accessible and user-friendly.
How much does it cost to hire a website translator?
Translation services are charged according to the experience of the translator. At Pepper, we offer premium website translation services at the most reasonable prices.
What language should I translate my website into?
The language you should translate your website into depends on what you publish and who it will attract. If you are thinking of expanding your business, the content should target the specific audience you want to include. The same goes for the languages. You can even check the countries of the visitors who have opened your website in the past and decide to translate your content to the regional languages of the places with the highest clicks.
Why 2500+ brands trust us with their content needs
What is website content translation?
Website translation content or Web content localization is how you modify a website and increase its reach. Almost half of the internet users are not native English speakers. When a person clicks on an article, they expect to get results according to what they searched for. It can get disappointing if the only thing standing in between a reader and the article they want to read is that the article is different from what they speak or understand. When you resort to website localization and translation services, you enable your website to be more accessible to different readers and culturally diverse. You allow your website to expand into a new market, reach out globally, and bolster your international sales.
How is a
website translation service
different from normal translation jobs?
Website translation content is different from normal translation services as they pose a lot of technical difficulties. Various technological nuances come along with the job. It can get difficult for normal translators to take on the job. You need somebody who is skilled at the job and has previous experience. A job like a content translation can be difficult as they already have the content they need to translate and have to match up to that when translating into another language. They need to make sure the layout, pictures used, and colors go along with everything else in the content.
Our company has highly skilled individuals who have a strong sense of hustle and perseverance to help you in web content localization.
What do I need to consider when translating my website?
Website translation services are difficult jobs, and a normal agency might not follow through with the challenges the job poses. Your website is growing and will evolve with time. Along with the type of content you publish, the way you curate your content also changes. You will need a content translation expert that matches your needs and delivers at the need of the hour. As a website owner, you will know the need to love fast in this fast-paced industry. Your Web content localization service needs to move fast, too. Often, website translation services can make the process of translating the content complicated and lengthy. You need to select a content translation professional that delivers what you need and is cost-effective. The best website-translated content can simplify the readers to operate through the website and keep it cost-effective for the website owner.
The best
website translation services
Web content localization is not only a matter of translating the website to another language. There are a lot of technicalities that come with the job. You need a content translation expert that understands the context of an article published on your website and curates it according to the translated language accurately. Along with these, the translation process should be easy for the reader. It should be one click away, and the message in your article should be conveyed with the same emotion as it did in the original article. The job of a website design service is not to merely translate, and it is to curate.
Important factors for
website translation services
When translating website content, you are redesigning the whole article according to a new language. This means there are other things to keep in check. You need to make sure that it is written in a culturally appropriate way. Translation affects the layout of a website, too; when translating, you need to make sure that the re-written content matches the original one. Pictures used in the article can often offend other native speakers; you need to review them during the translation process. Symbols can also trigger people coming from different parts of the world; remove such symbols in your article for the translated section.