Content Marketing for Web and UX Design
Personalized content to foster meaningful and relevant experiences for your client's users.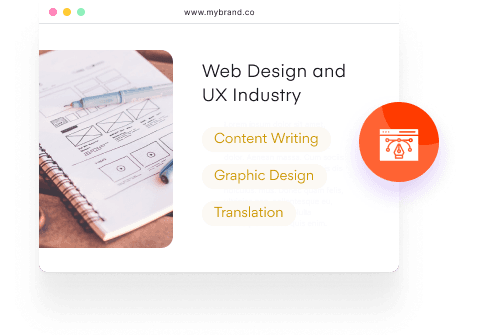 2500+ Businesses trust us with their content
Content Creators who understands Web and UX Design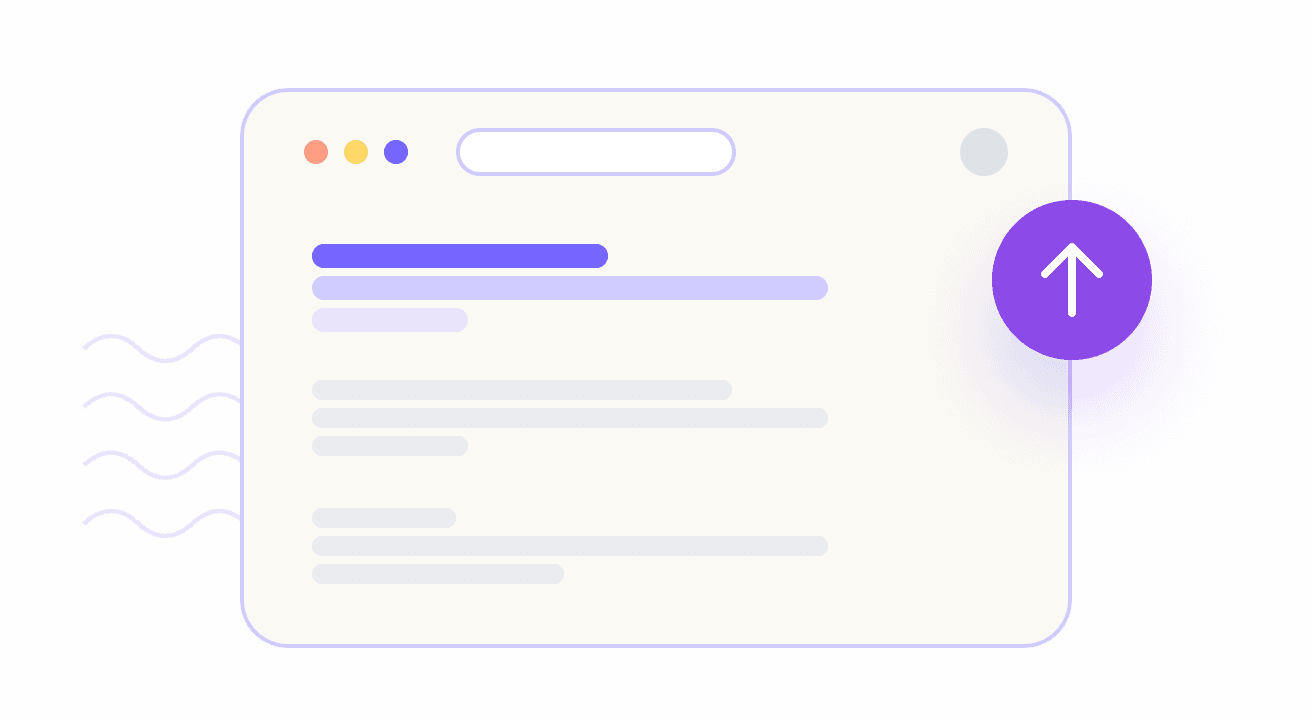 Personalised and Meaningful Content
Our creators understand your client's audience to resonate with their verbiage. Creating a meaningful experience.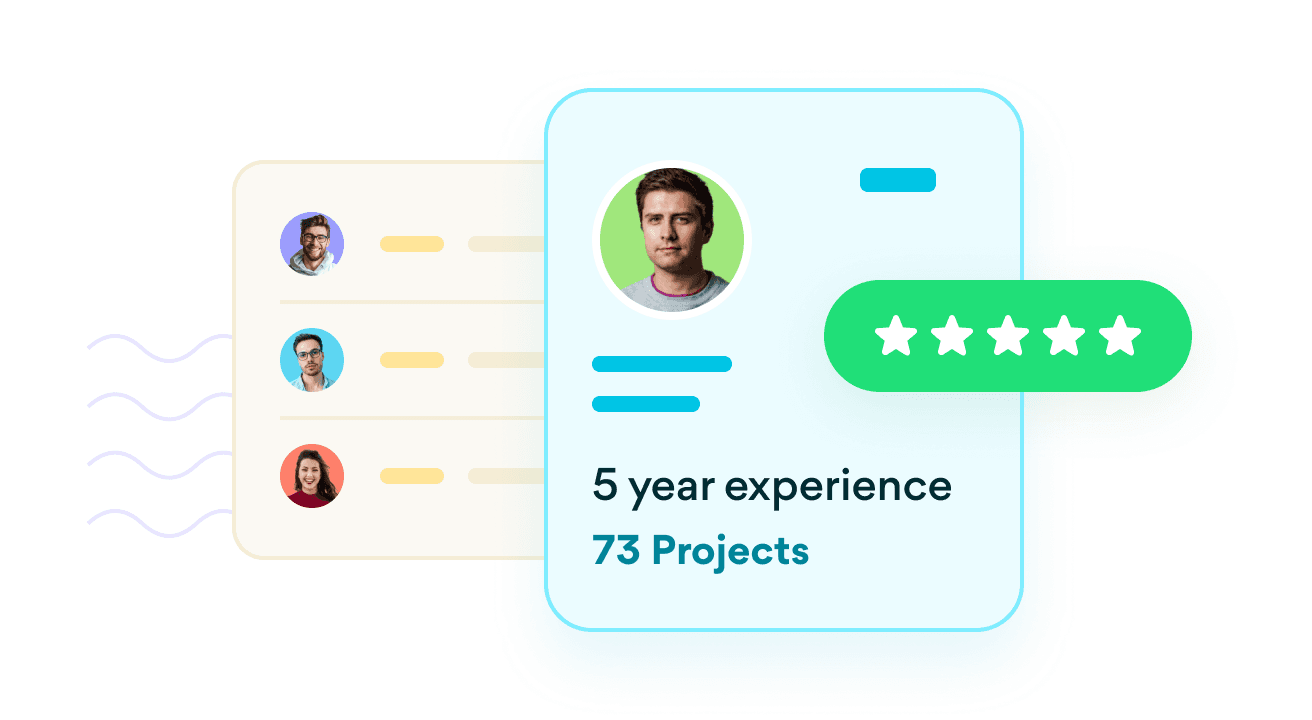 Never Miss a Deadline
Get access to the pool of our expert and elite content creators from your industry as we ensure quality content every time, on time.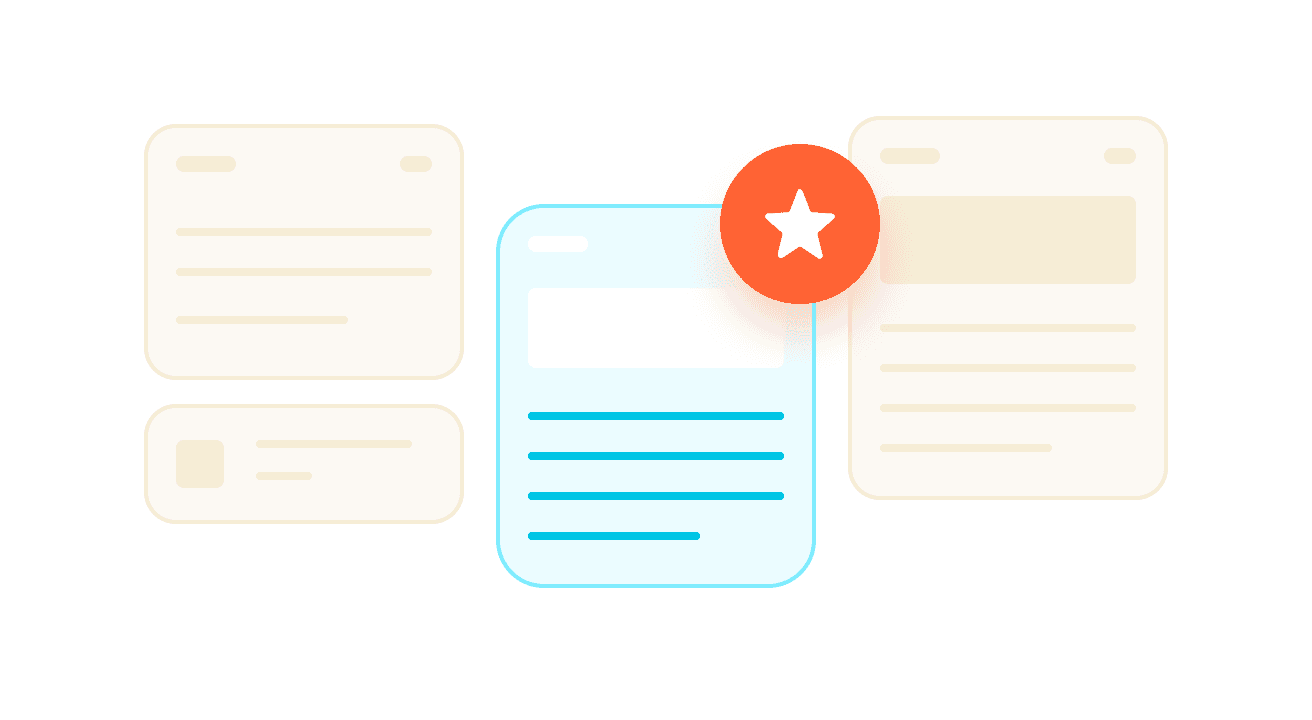 Accurate, Brand-Oriented Content
Get content that perfectly represents you and your brand. We make sure that you are happy with our content, without any hassles.
UX and Web Content we provide
UX & Web design blogs

Product design prototypes

Website design & content

In-App content in multiple languages

Web & Mobile App wireframes

Design philosophy content

Graphic designs and illustrations

Social content on UX Philosophy

Case studies for Mobile app development projects
A hassle-free procedure to get the best content
1
Share your vision
Fill in the order form and, in a few clicks, watch us craft great content.
2
Start Seeing Your Content Flourish
Our creators then craft content customized to your targeted audience and objective.
3
Track the progress
Stay updated at every stage. Access our cool and interactive dashboard to track your project at every level.
We have produced over 7,110 pieces of content for Web Design Clients this year.
Type of UX and Web Design Clients we Serve
Product Strategy & Design Studio

UX & Web design blog owners

UI/UX Design Studios

Web design companies

UX researchers/ testers

App Design Boutiques

Design trend blog owners

Mobile UX design businesses

Product Development Agencies
Curate your Dream Content Today!
100% Satisfaction Guaranteed
Effortless Procedure
Impeccable Content & Interactive design
Frequently Asked Questions
How is the quality of content assured?
It is of utmost importance to us that the content delivered to you is of high quality and precisely what you need. With professional creators, you can be assured of being in the right hands.
Do I own the content once it is delivered?
Yes. Once we deliver your order, you own the IP rights for the content piece, and we cannot reuse the same content.
What is the ordering procedure?
After signing up with us, you need to select what service you need and guide us about the project's specifications. With a few simple questions, the ordering procedure remains fuss-free.
Will I get 100% original content?
Pepper Content guarantees completely original, plagiarism-free content. Our writers research the topic thoroughly before creating content. Plus, our editors use certified plagiarism checkers at several stages before the final piece reaches you.
Are your creators specialized in Web design and UX Design?
We have over 60,000 content creators who specialize in a plethora of areas. Professionals in their respective fields curate the content you get.
Will I get my ordered content on time?
We have never delivered a project that has crossed its deadline date. To make the process less stressful for you, we have made it easier to track your progress in real-time.
Will the Web and UX Design content delivered be engaging?
Web and UX design is a type of content creation where engagement and readability are crucial as that is what drives traffic. With trained professionals on the job, you can be assured that the project is highly engaging.
Can web and UX Design benefit my company greatly?
A well-designed website should not be under-estimated. It has the power to drive up sales by getting more traffic to your website. It helps you stay relevant and competitive in the market.
Web design and UX services
What are Web and UX designs?
Web design and UX design create websites that offer a great user experience by integrating usefulness, usability, and desirability into the product. While web design refers to creating a website, UX design refers to creating a valuable and relevant product and provides a meaningful experience to users.
Nowadays, businesses are required to build websites and have a social media presence. A well-built website that is easy to use while simultaneously being creative improves the company's credibility helps compete with other competitors, and increases brand awareness.
Create a solid first impression with beautiful Web and UX design
A well-built website with beautiful web and UX design helps businesses achieve the following business goals-
Reaches a broader audience-

A well-built website improves the brand's credibility. Not only will it reach a wider audience, but it will also do the job of convincing and persuading them to purchase your product or try out your services.

Improves audience retention-

A well-built website brings people to the website and engages with them to build better customer relations. It minimizes your website's bounce rate so that customers explore your site.

Generate more sales-

A well-built website reaches a broader audience and improves customer engagement. This will increase your brand's credibility and help convert visitors into potential customers and generate more sales.

Builds trust and credibility-

An easy-to-navigate website with quality web content builds trust and credibility in the customers' eyes. Customers are likelier to visit websites whose content doesn't seem outdated. They are also more likely to purchase items from only those websites which seem legit.
Web Designs and UX Design services build responsive websites
While you can quickly build your website and write all your content, however, nothing beats professionally curated website content. Hiring professional web designers and UX services will save your businesses a lot of time and generate better prospects. Pepper Content has world-class professional web and UX content writers. Why should you outsource your web design and UX service from Pepper content?
Understanding of industry-

Pepper Content has a vast network of industry-specific writers who have a deeper and wider knowledge of web content. They will be able to curate content that attracts audience attention and engages with customers.

Content optimized for search engines-

For higher search engine ranking, the writers at Pepper Content practice SEO management. Therefore, their web design and UX services try to reach a wider audience and improve customer engagement.

Time and cost-effectiveness-

You will be saving a lot of time if you outsource your web design and UX services from Pepper Content. Their services are competitively priced too, making them very affordable.

Leverage Pepper Content's Web Design and UX services for quality content
Pepper Content's web design and UX content writers curate exciting and fantastic content for your websites.
Industry-specific writers-

Only writers that have experienced writing in your business niche have delegated the duty to write your content. Pepper Content's writers are ready to provide you with web design and UX content for any marketing purposes.

Plagiarism-free content-

Pepper Content's web design and UX content writing services offer 100% original and plagiarism-free content. The writers at Pepper Content ensure that your work is unique, is optimized for the search engine, and checked for grammatical errors.

Offers versatile content-

When you choose Pepper Content to outsource your web design and UX content, then you are choosing a convenient service provider that provides versatility in its content. They have industry-specific writers who help you prepare content strategies and creativity.